Steel Cutting ceremony of fourth MILGEM Class Corvettes for Pakistan Navy was held at Karachi Shipyard & Engineering Works (KS&EW), Pakistan. Chief of the Naval Staff Admiral Muhammad Amjad Khan NIAZI graced the occasion as Chief Guest.
When we look at the Computer-Generated Images (CGI) of the PN MİLGEM Corvettes during the ceremony, we see that a 16-cell Vertical Launching System (VLS) for the HHQ-16 Medium-Range Air Defense Missile System that previously located just behind the Leonardo (Oto Melara) 76 mm Super Rapid main gun is replaced with a pair of six-cell (2×3) modules of the ALBATROS NG Maritime Launching System (MLS) that based on the compact design developed by MBDA UK for the Royal Navy's Type 26 and Type 31 frigates.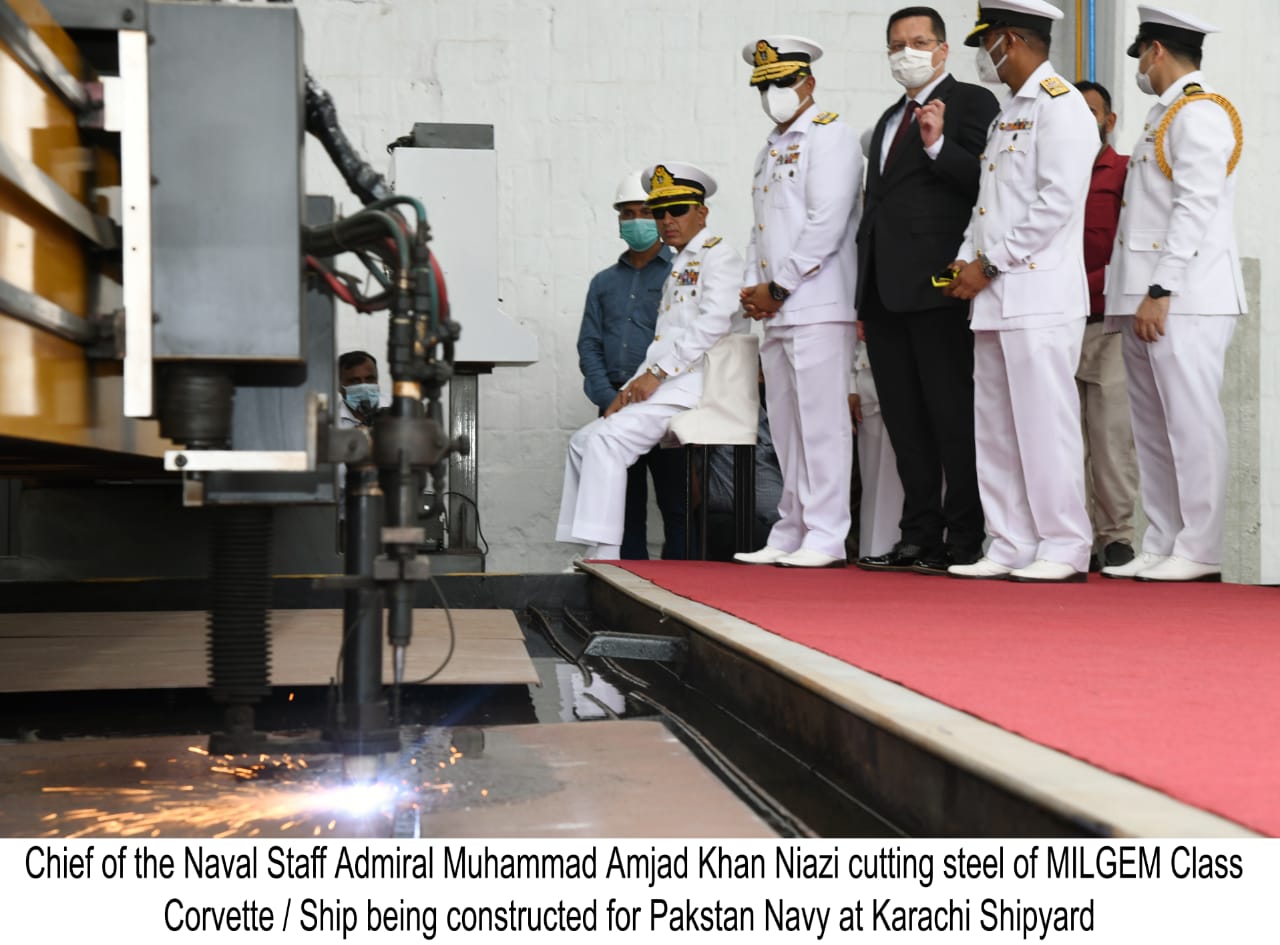 Speaking at the occasion, Chief of the Naval Staff expressed that it is a matter of pride to witness the Steel Cutting of fourth PN MILGEM Corvettes at KS&EW. He added that it is a historic occasion as Ministry of Defence Production, Pakistan Navy, Karachi Shipyard and M/s ASFAT of Turkey have joined hands for construction of this Corvette. The Admiral in his address said that today's event is a defining moment to further cement the bond of friendship between the two strategically aligned nations with common shared values, culture and principles. Naval Chief acknowledged the commitment and dedication of KS&EW and M/s ASFAT for meeting the challenging construction schedule despite ongoing global pandemic.