Date: June 07, 2023 Update: September 23, 2023
As part of the project, the outdated and out-of-service systems on the NNS ARADU (F89) frigate, which was built by the German Blohm & Voss Shipyard and commissioned in 1982, will be refurbished, refitted, or upgraded with equivalent modern systems. The modernization of the MEKO 360 Class NNS ARADU frigate, which is 125 meters long and has a displacement of 3,500 tons, will be carried out by DEARSAN Shipyard in Tuzla, Türkiye.
Under the same contract, DEARSAN will also deliver one 57-meter Tuzla Class Patrol Boat to the Nigerian Navy. With this addition, the Nigerian Navy will become the fourth user of the Tuzla Class Patrol Boat, following the Turkish Naval Forces, Turkmenistan Navy, and Turkmenistan Coast Guard Command.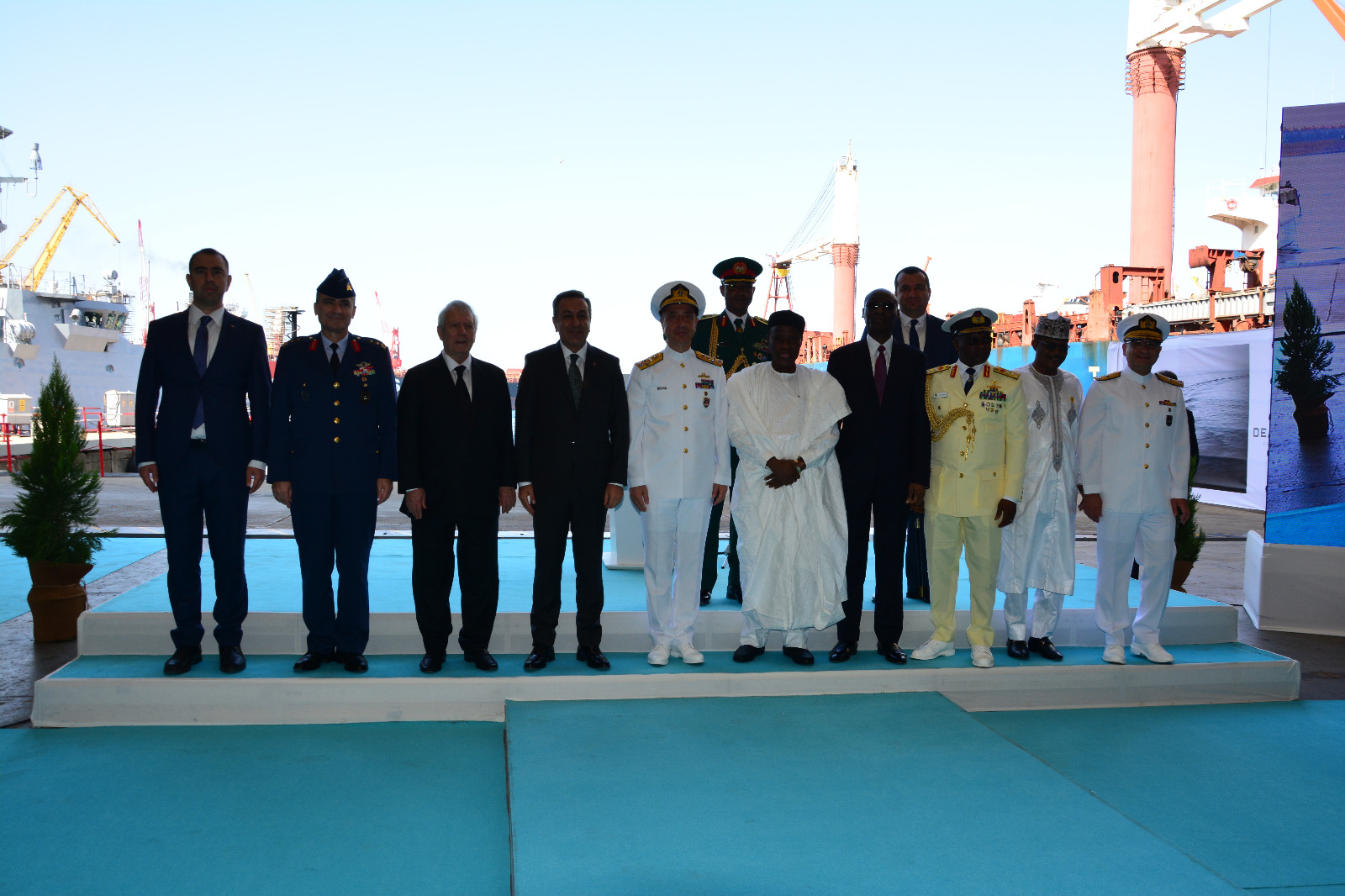 During the keel-laying ceremony held on Friday, September 16, 2022, with the participation of Nigerian Minister of Defense, Mr. Bashir Salihi MAGASHI, for the construction of two 76-meter offshore patrol vessels (OPV-76) by DEARSAN Shipyard for Nigeria, Nigerian Defense Minister MAGASHI and Vice Admiral Awwal Zubairu GAMBO, the Chief of the Nigerian Navy, toured the Tuzla Class Patrol Boat that was completed in 2022 for Libya and they received information from officials. At that time, the fact that the Nigerian flag was covered on the Tuzla Class Patrol Boat, which was completed in 2022 for the Libyan Navy but remained at the dock without the installation of weapons and sensors, drew attention. The boat is expected to be equipped according to the Nigerian Navy's requirements in the coming days.