Date: October 18, 2023 Update: November 30, 2023
The deliveries are planned to be initiated in the second half of 2024 and completed by 2025. The agreement was signed between ECDI (Estonian Centre for Defence Investments) Director General Magnus Valdemar Saar and Otokar's Assistant General Manager in charge of Military Vehicles Sedef Vehbi on October 18, 2023, in Estonia.
The signature ceremony was held in attendance of Estonian Defence Minister Hanno Pevkur and Türkiye's Defence Minister Gen. Yaşar Güler. Following the LOI (Letter of Intent) signed between the two countries' Defence Ministers, a protocol on cooperation in the defense industry between Türkiye and Estonia was also signed by Magnus Valdemar Saar, ECDI Director General, and Haluk Görgün, SSB (Turkish Defence Industry Agency) President.
The decision to purchase the 6x6 vehicles was made through strong international competition and a very thorough both commercial and technical evaluation of the Estonian Defence Forces (EDF), where combat-proven ARMA 6x6 stood out with its superior technical capabilities.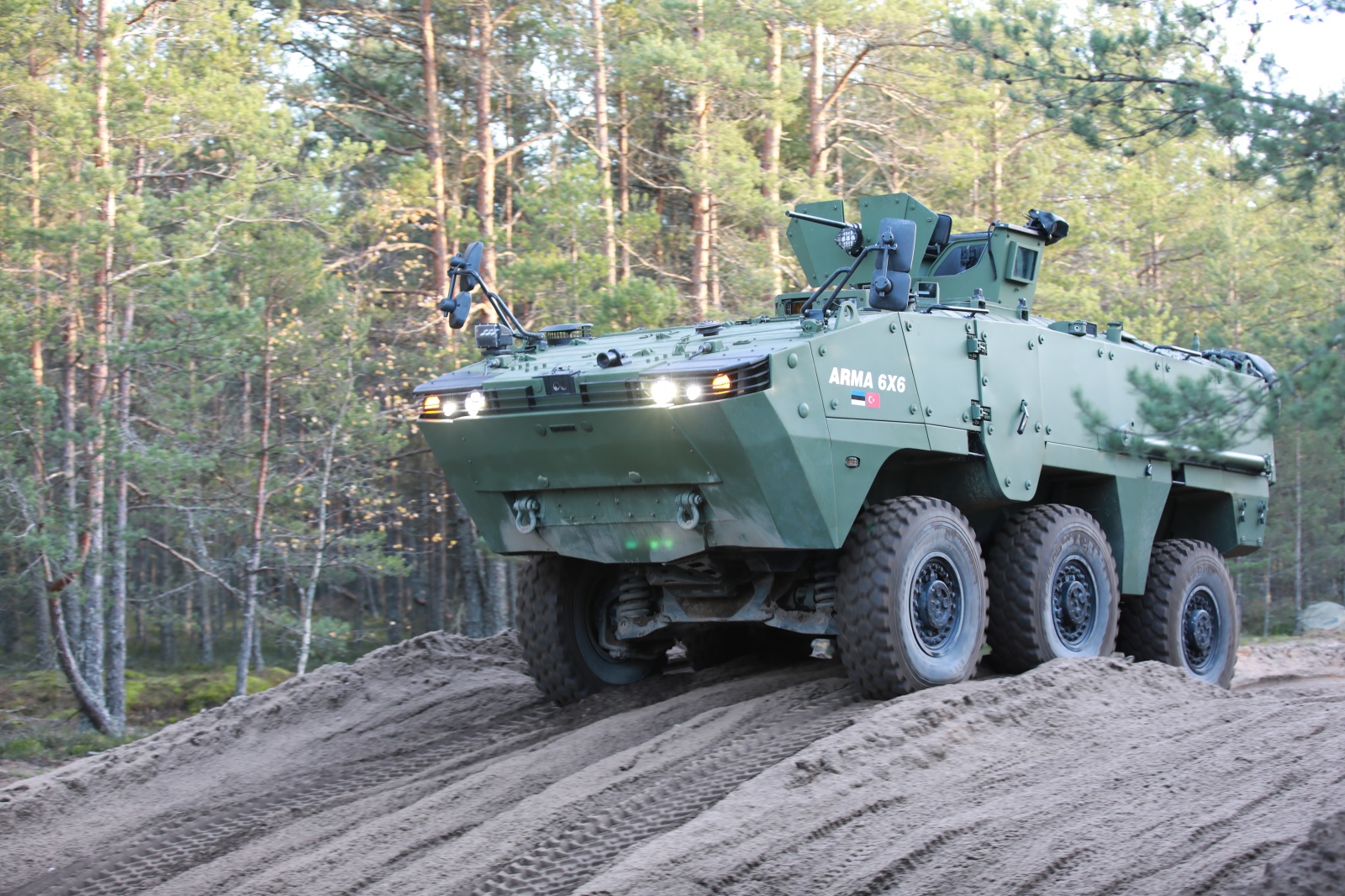 "Otokar is proud to have a chance to serve with its ARMA 6x6 Armored Personnel Carrier to Estonian Land Forces," said Sedef Vehbi, Military Cluster Head of Otokar, "Thanks to our combat-proven know-how in land systems and related R&D, engineering and testing capabilities, nearly 33 thousand Otokar military vehicles are actively in service in more than 40 countries and nearly 60 end users in different climates and geographies around the world. Specifically, ARMA 6x6 has combat-proven success in different parts of the world, and Estonia will be the second NATO country to field ARMA. Being a listed NATO and UN supplier, we value this award very much and consider it a very important milestone for our ARMA vehicle family. We strongly believe that this initial contract will be the beginning of a long-lasting relationship between Estonian Defence Forces and Otokar."