Date: October 18, 2023 Update: November 30, 2023
NMS 4x4 wheeled armoured vehicles have been purchased for the Explosive Ordnance Disposal Centre of the Estonian Rescue Board to safeguard the members of the Defence Forces in combat situations, ensuring their rapid and secure deployment on the battlefield.
The agreement was signed between ECDI (Estonian Centre for Defence Investments) Director General Magnus Valdemar Saar and General Manager of Nurol Makina Engin Aykol on October 18, 2023, in Estonia. The new armoured vehicles will be acquired for the 2nd Infantry Brigade of the Defence Forces, which has not previously had wheeled armoured vehicles.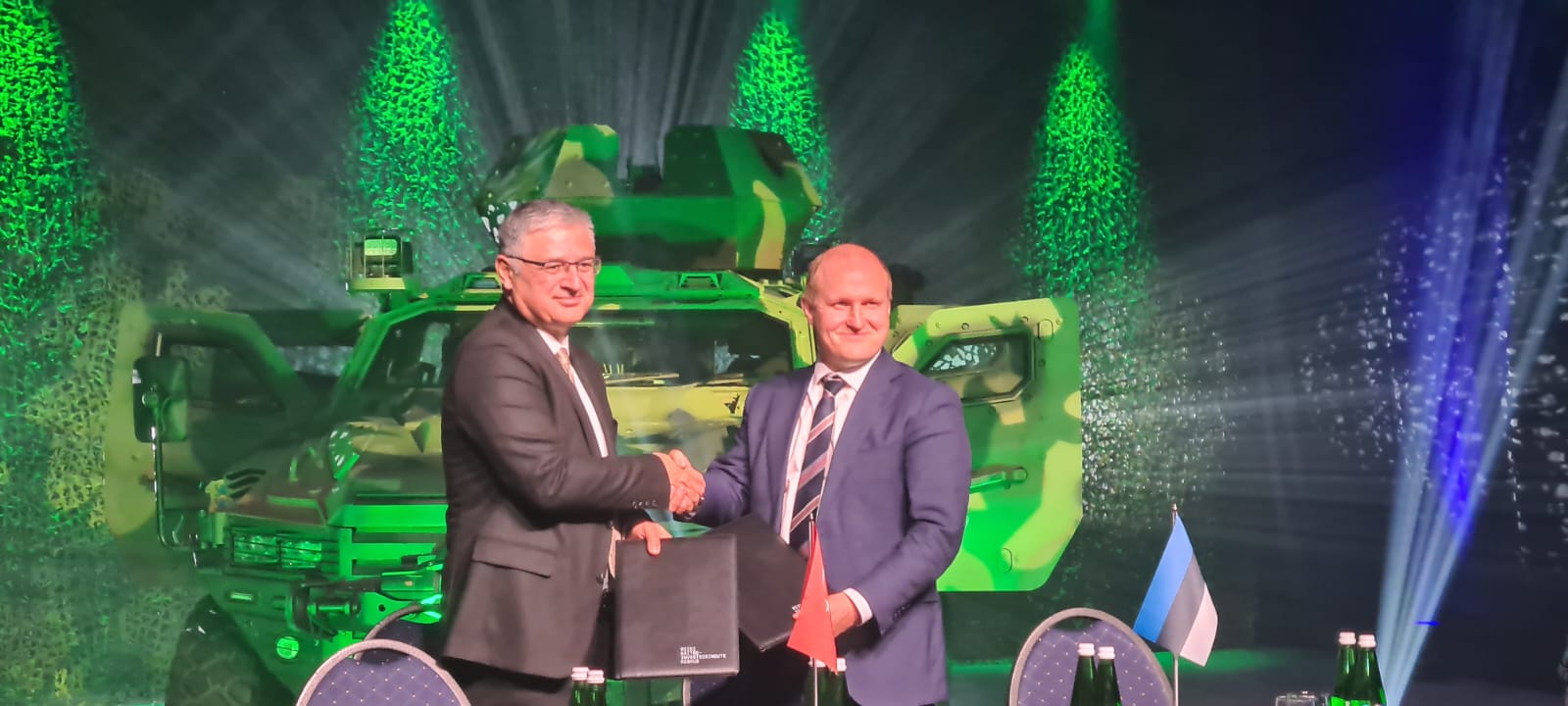 The signature ceremony was held in attendance of Estonian Defence Minister Hanno Pevkur and Türkiye's Defence Minister Gen. Yaşar Güler. Following the LOI (Letter of Intent) signed between the two countries' Defence Ministers, a protocol on cooperation in the defense industry between Türkiye and Estonia was also signed by Magnus Valdemar Saar, ECDI Director General, and Haluk Görgün, SSB (Turkish Defence Industry Agency) President.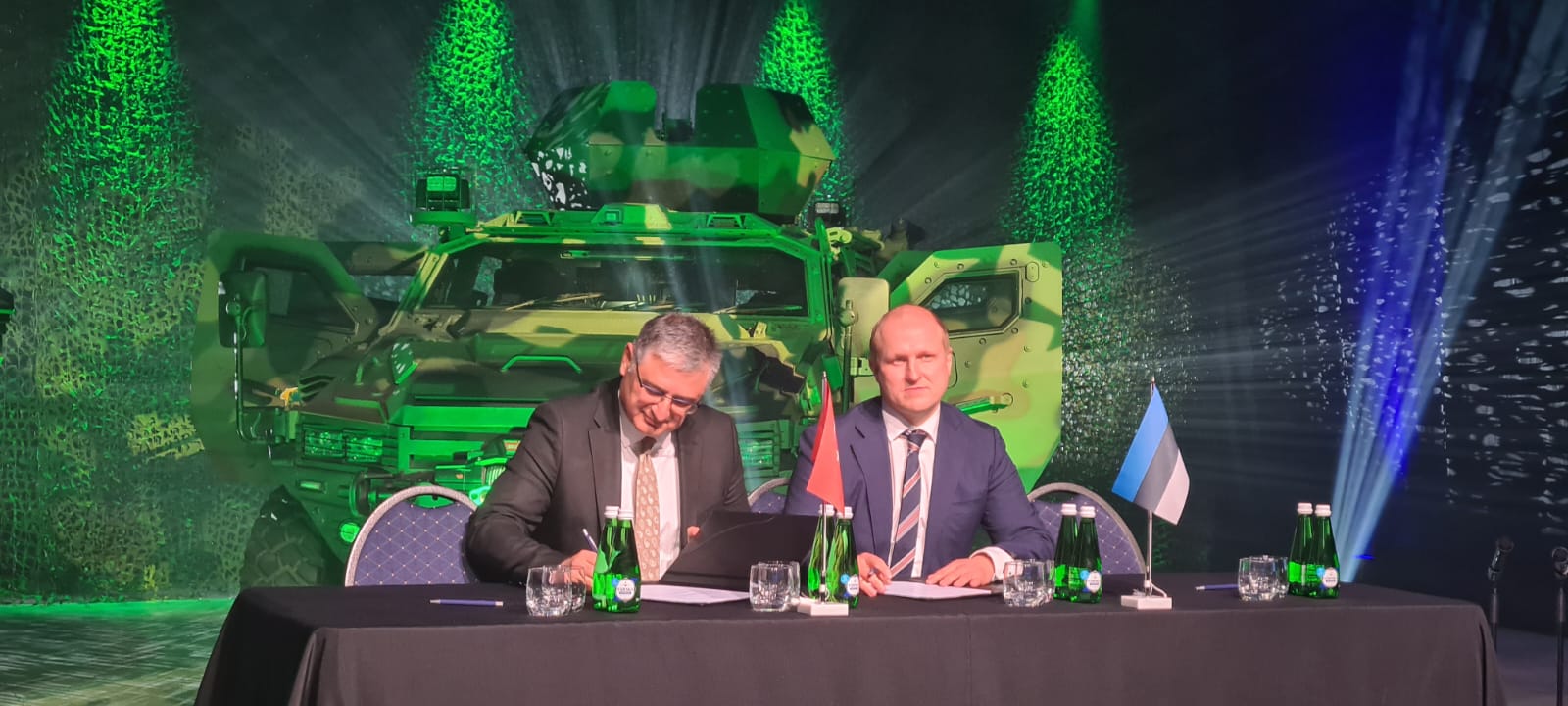 Karmo Saar, Category Manager for Air, Sea, and Combat Vehicles at the ECDI, stated, 'The protection of Estonian soldiers in dangerous situations is our top priority. Given the current security situation, we emphasized in the procurement terms and conditions that the vehicles should arrive in Estonia as early as possible.'
The new armoured vehicles will be adapted to the specific needs of the Defence Forces and certified for protection against both small arms fire and mine blasts. For security purposes, the vehicles are equipped with a smoke grenade launcher and a 12.7 mm heavy machine gun mounted on the roof turret of the vehicle.
The contracts for the wheeled armoured vehicles have a duration of ten years and allow for additional armoured vehicle and spare parts purchases if necessary. The estimated cost of the procurement is at around €70 Million, including Nurol Makina NMS 4x4 wheeled vehicles, as well as documentation, training, special tools and equipment, and spare parts. Nine companies from 6 countries participated in the 4x4 wheeled armored vehicle tender, in which NMS won. Nurol Makina is expected to deliver NMS 4x4 vehicles within two years. After Hungary, Estonia became the 2nd NATO country and the 5th country to procure NMS 4x4.