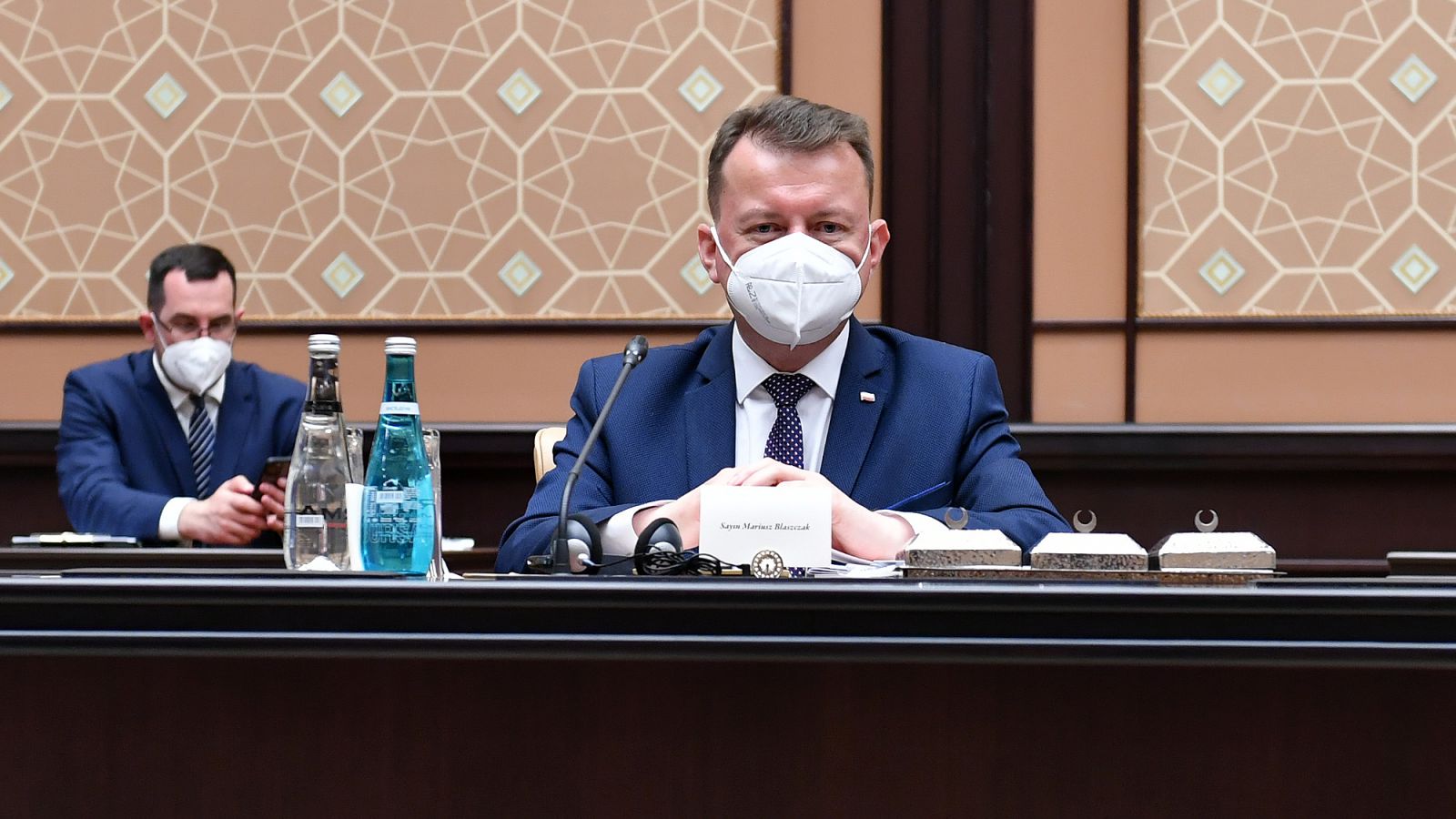 Poland Minister of Defense- Mariusz BŁASZCZAK
Defence Turkey: Dear Minister, first of all thank you for this interview. What can you tell us about the Polish defense procurement process? Does Poland undertake defense procurement through a centralized defense organization within the country's Ministry of National Defense, or a separate government organization as in Turkey, or the defense procurement is administrated by a single agency like Defense Equipment & Support (DE&S) of the UK?
Minister Mariusz BŁASZCZAK: Currently, we are in the process of establishing an Armament Agency, which will be the primary institution responsible for the procurement of military equipment and the only decision-making center. It will be created as a result of the merger of several already existing institutions. Armament Agency will make the procurement process in Poland much easier and faster.
Defence Turkey: What can you tell us about Poland's 2021 defense budget? Considering the fact that as a NATO member Hungary has pledged to allocate 2% of its GDP to fund defense spending, do you see Poland's defense spending increasing sharply during coming years?
Mariusz BŁASZCZAK: Poland is a NATO member since 1999 and has been steadily increasing its role on the eastern flank of the North Atlantic Alliance. Currently, we are one of the leaders of NATO in terms of defense spending. With increased roles come increased responsibilities, and we have reached the threshold of 2% GDP defense expenditure already in 2018. In 2020 defense spending reached 2,37% GDP, and we are on a path towards spending 2,5% GDP by 2030.
Defence Turkey: What can you tell us about the national defense policy of Poland? What is the biggest threat to Poland and the number one security risk facing the country?
Mariusz BŁASZCZAK: We live in an unpredictable world and must be ready to address various challenges. Two years ago, nobody thought we would have to engage in a fight against an invisible enemy to support our own population in its struggle against the COVID-19 outbreak – but we passed this exam well.
My policy is based on three pillars – efficient modernization, increasing the number of Polish soldiers, and deepen relations with NATO allies.
As far as our defense policy is concerned - we are actively engaging our Allies and partners in bilateral and multilateral formats to ensure we are prepared for the current and future eventualities. We are strong in alliances because we give to others as much (if not more) as we get. Our military is well versed in military and peacekeeping operations, and we send our troops to various parts of the world to both share our own and gain new experience – all with an expectation to be better prepared to cooperate with soldiers from other countries should the need arise.
Defence Turkey: What projects do you have on the modernization of military equipment? Can you list the most important procurement programs of Poland and the envisaged time frame of realization?
Mariusz BŁASZCZAK: We hope that in the long-term, our region will remain peaceful. Nevertheless, the analysis of changes in our security environment forces us to increase our efforts to speed up with modernization process. We need to modernize all types of armed forces, and we do this, gradually but consequently. The new plan envisages modernization expenditure that would match the expectations of the Polish soldiers. We're speaking of a sum of approx. 520 billion zł (approx. US$140 billion), allocated to the procurement of new armament and equipment for those who protect our security.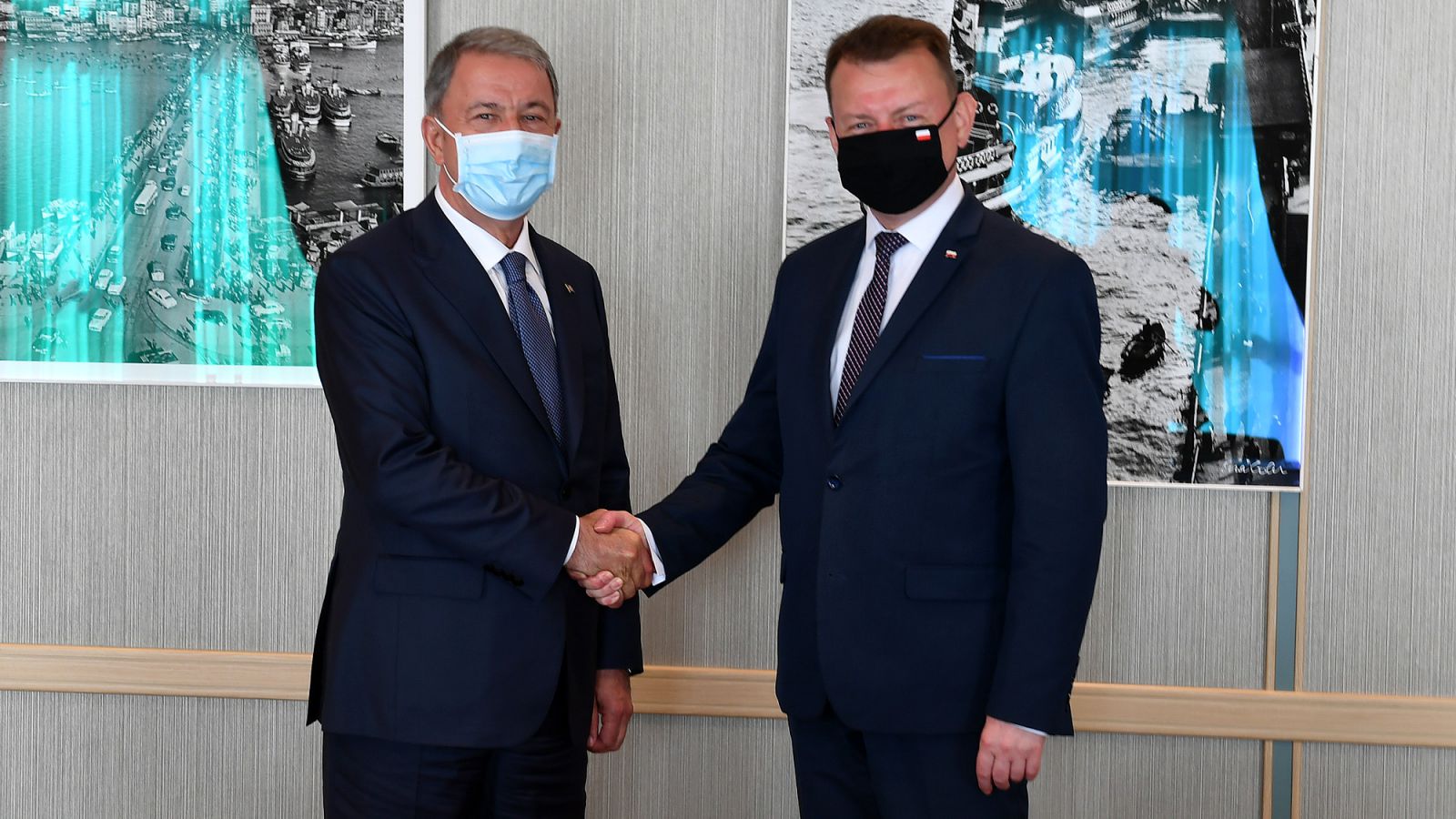 National Minister of Defense- Hulusi AKAR met with Poland Minister of Defense- Mariusz BŁASZCZAK in Ankara
Defence Turkey: With an official farewell ceremony held at the airport in Gdynia-Babie Doły on April 20, 2021, soldiers of the Polish Military Contingent to Turkey were sent to Turkey. The soldiers of the Polish Armed Forces will support NATO's mission in Turkey. Can you elaborate on the details and mission period of the Polish Military Contingent to Turkey?
Mariusz BŁASZCZAK: Poland joined NATO's Tailored Assurance Measures mission in Turkey in April. Polish naval aviators have been patrolling the eastern part of the Mediterranean for several months and provide reconnaissance to Allies. This is the first and a very important mission of the Polish Armed Forces in Turkey, during which the main mission of Polish soldiers is to monitor the seas and to cooperate with NATO's standing naval groups and NATO's Maritime Command (MARCOM) in Northwood, UK.
Defence Turkey: What can you tell us about the agenda of your meetings in Turkey? What are the targets of your official visit to Turkey?
Mariusz BŁASZCZAK: During the official visit, I have met with the Turkish Minister of National Defense (MoND), and together with the Polish President Andrzej DUDA, we participated in the bilateral talks. We have also visited the newly established Polish military contingent stationing in the Incirlik Air Base. The main goal of the visit, besides the official signing of the UAV's contract, was to establish a dialogue on defense and to find ways even further to enhance our mutual cooperation.
Poland Minister of Defense- Mariusz BŁASZCZAK visited the Polish military contingent stationing in the Incirlik Air Base,Turkey on 25th May
Defence Turkey: How do you evaluate the current state of Poland-Turkey cooperation in the defense field? Is Poland interested in bolstering defense industry cooperation with Turkey? What are the biggest challenges on the way to full and open cooperation between the two countries? What are you forecast for the future?
Mariusz BŁASZCZAK: I am very hopeful our cooperation will flourish, and we will continue finding new and beneficial ways of supporting each other's military programs. Let's remember we are cooperating on a daily basis already in the NATO format, and this cooperation brings us closer to understanding our needs and mutual benefits of direct cooperation. Back in 2017, we have signed – and still stand by - the Declaration of Intent, defining the areas for further cooperation in the field of defense between Poland and Turkey.
Defence Turkey: What can you tell us about Poland's approach to Turkey in terms of defense industrial cooperation? Does Polish MoND have a set target for activities with Turkey?
Mariusz BŁASZCZAK: We have very positive relations with Turkish defense cooperation, and we would like to build on that in the future. We are comparing similar products across the board and finding the best solution to our current and future needs. Whenever the Turkish industry is willing to offer a product to Poland and support the expansion of our own potential – it will definitely be taken under serious consideration. We also encourage our Turkish counterparts to look around in our domestic industry and see opportunities for investments and cooperation.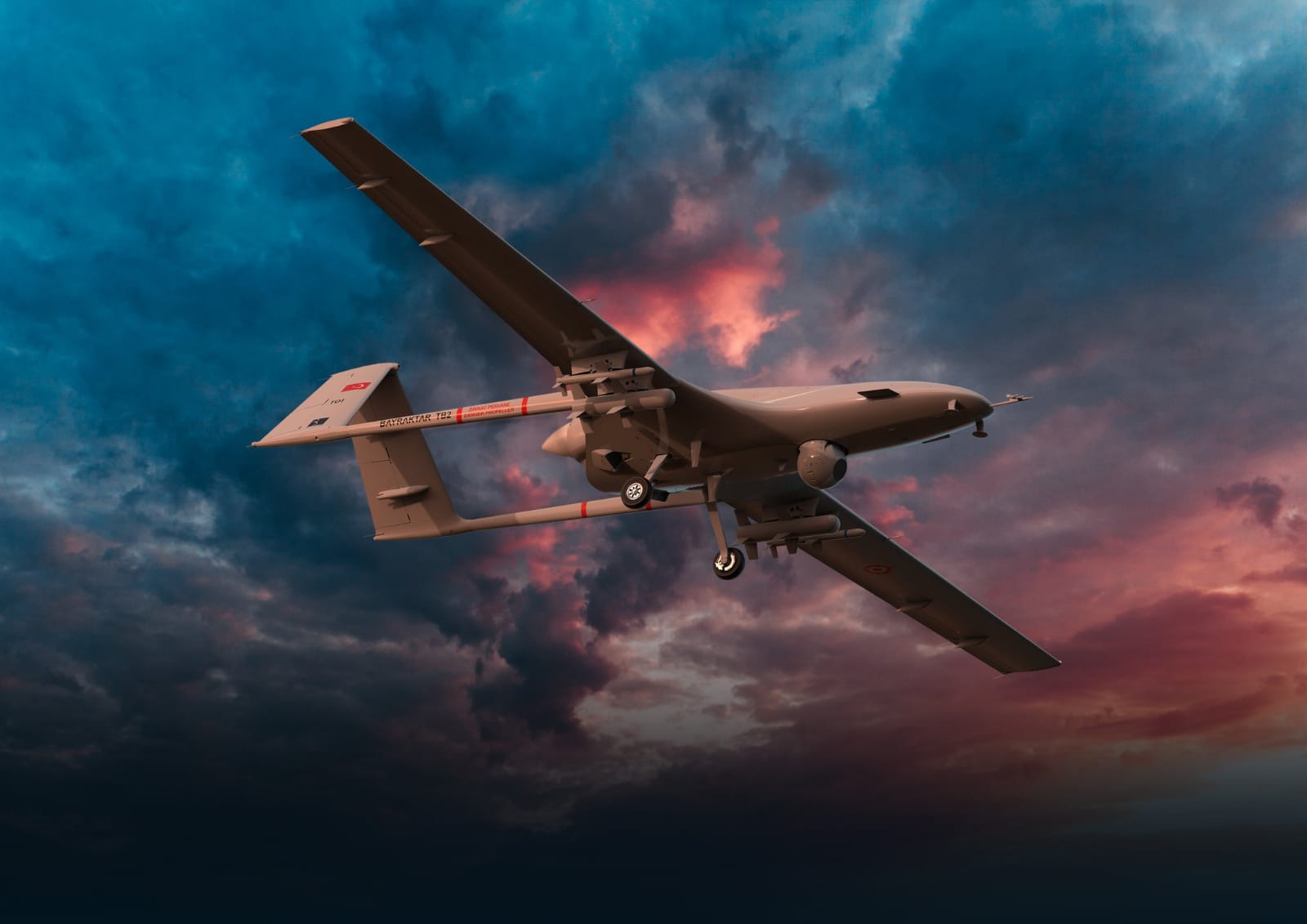 BAYRAKTAR TB2 UCAV
Defence Turkey: You have recently shared a photo of BAYRAKTAR TB2 UCAVs on your personal Twitter account and wrote, "Good news is coming soon ... stay tuned." Later, on May 22, the Polish Ministry of Defense announced that Poland would purchase 24 BAYRAKTAR TB2 UCAVs from Turkey. What leads Polish defense procurement decision-makers to select a Turkish company in defense requirements?
Mariusz BŁASZCZAK: We have just signed the document which allows for the procurement of the Turkish BAYRAKTAR TB2 UAV System by Poland. We will buy a total of 24 UAVs with all the equipment necessary for operations. The drones will be armed with GPS and laser-guided MAM-L and MAM-C smart munitions. When looking for equipment, we take numerous factors under consideration, and in this case, the product seemed ideal for our needs. I trust this procurement will bring some of the know-how to Poland, and we will be able to expand the cooperation to benefit the Polish economy as well. Polish companies also have expertise in the drone industry.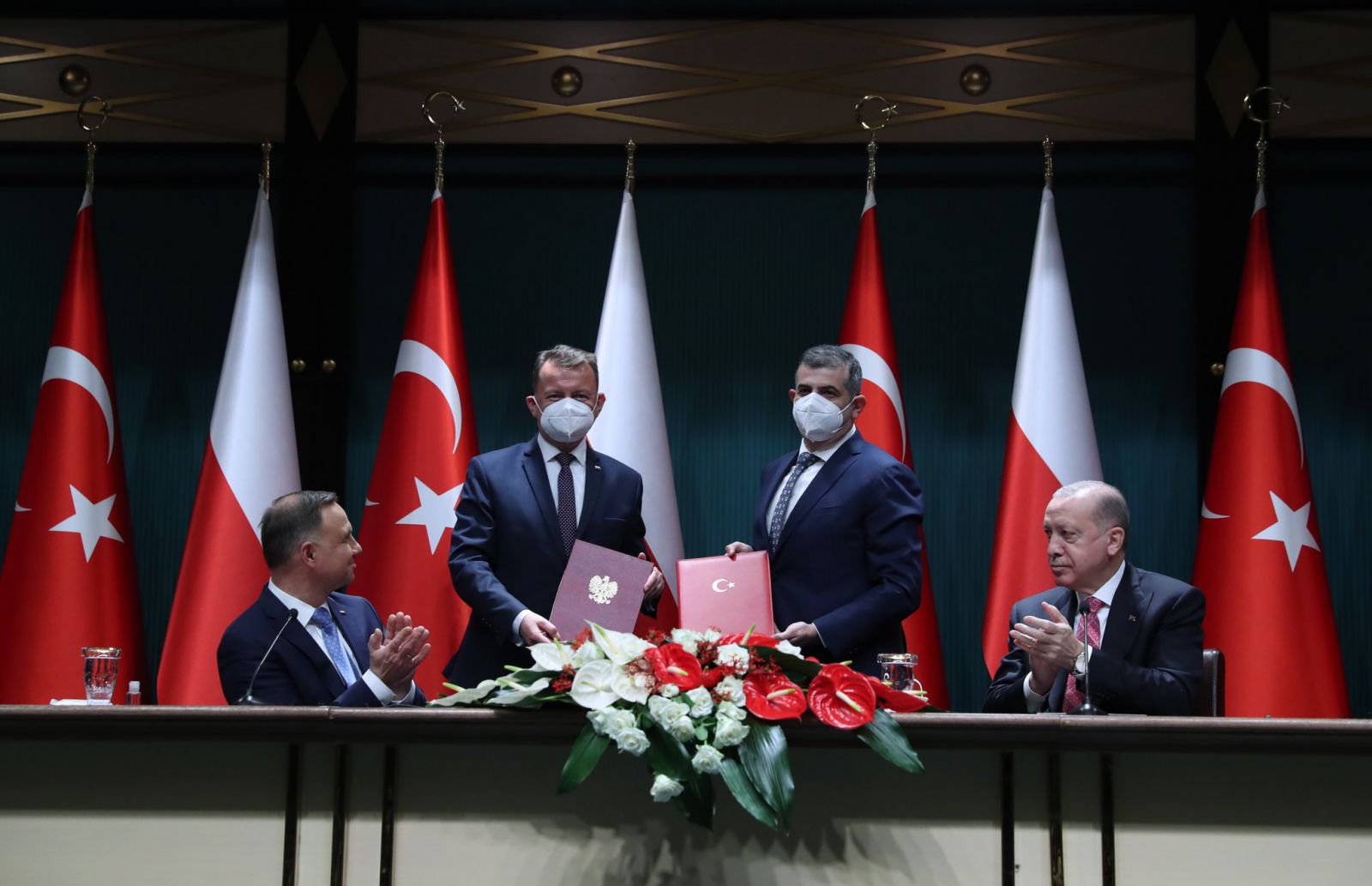 Defence Turkey: Do you believe that the existing partnership and cooperation in the field of defense between Turkey and Poland can be extended (opened-up) to other countries?
Mariusz BŁASZCZAK: We welcome all types of cooperation that expand on the potential of all involved parties. Should any program allow for the transfer of technologies, mutual cooperation, and equal benefits to all – I will always be in favor of that solution. There are many fields in Poland and Turkey that can cooperate together, and our daily cooperation within NATO and our bilateral agreements prove this point.
Defence Turkey: Dear Minister, thank you for sparing your valuable time to our readers.