Defence Turkey: How would you best describe L3Harris Technologies today; in terms of assets, capabilities and legacy?
Andy DUNN: L3Harris Technologies is an agile global aerospace and defense technology innovator, delivering end-to-end solutions that meet customers' mission-critical needs. The company provides advanced defense and commercial technologies across space, air, land, sea, and cyber domains. L3Harris has approximately US$18 billion in annual revenue and 47,000 employees, with customers in more than 100 countries.
Defence Turkey: What can you tell us about L3Harris Integrated Mission Systems Business Unit's core capabilities and technologies in Electronic Warfare (EW)?
Andy DUNN: EW capabilities are not only in the IMS business segment, but companywide. L3Harris has allowed customers to dominate the electromagnetic spectrum across all domains for more than 60 years. We provide multi-spectral situational awareness, highly accurate threat warning, sensor fusion and countermeasures across many platforms. More information is available at https://www.l3harris.com/all-capabilities/electronic-warfare.
Defence Turkey: How would you assess the current position of L3Harris Technologies in the global Airborne EW market?
Andy DUNN: Stated simply, L3Harris is the world leader driving the next generation of airborne EW. We have built upon a 60-year legacy to drive the next wave of innovative EW systems on a wide variety of airframes. L3Harris capabilities deliver a penetrating view of the threat landscape, protection against sophisticated, ever-changing future threats. Our customers enjoy a persistent tactical advantage.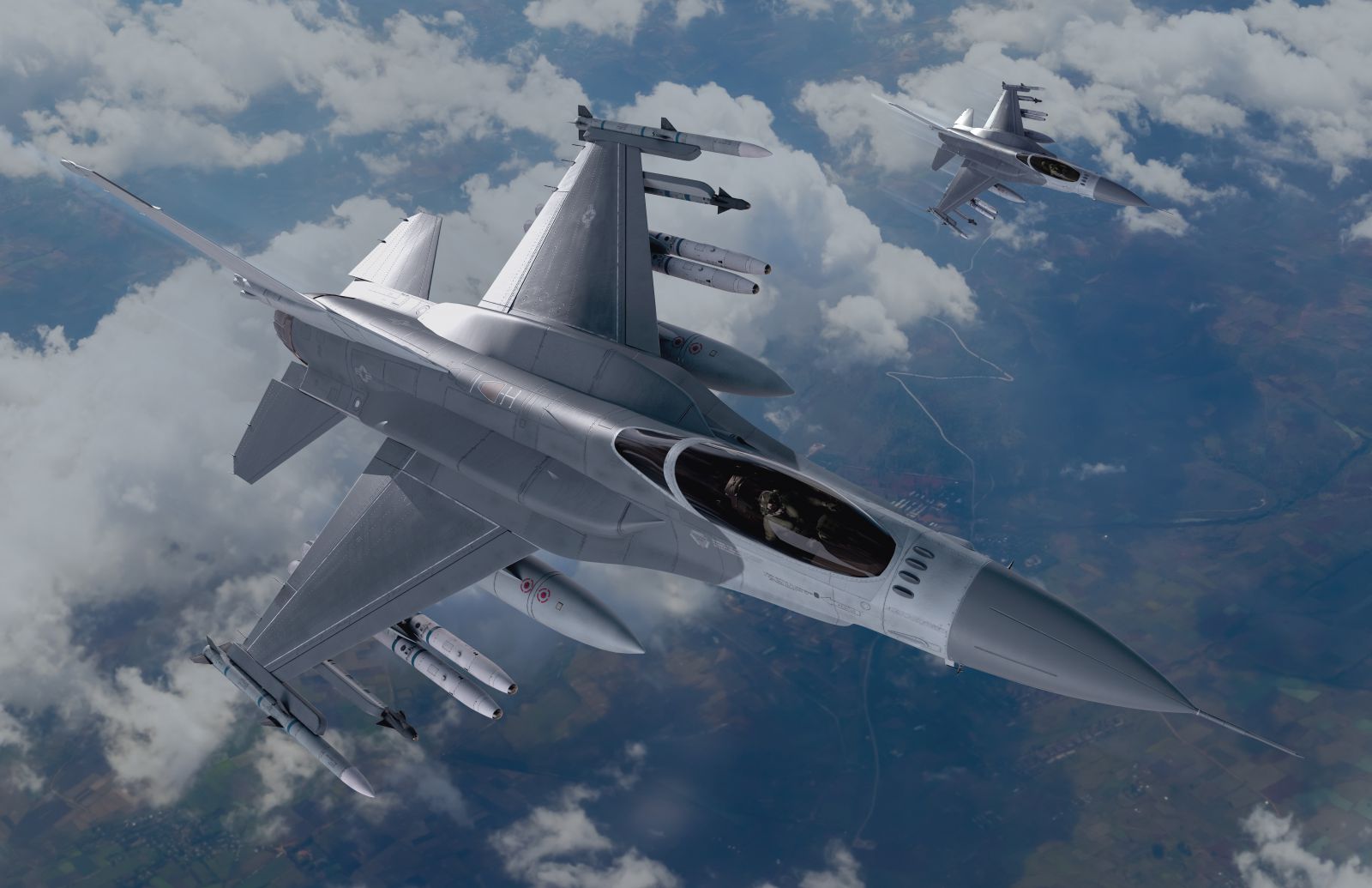 Defence Turkey: What innovative technology areas will L3Harris Technologies focus on in EW field in the near term?
Andy DUNN: Viper Shield is a system that has become the standard of innovation for F-16 aircraft across the globe and offers the highest-performance EW system for Turkish F-16s. Viper Shield provides the most advanced EW system, with innovation in both offensive and defensive capabilities. This results in enabling mission success against advanced threats in the modern operational environment. Customers are lining up to reserve their systems, and even in some cases try to acquire them even faster.
Defence Turkey: The footprint of L3Harris Technologies in Turkiye spans several decades of success, which started with the delivery of first F-4E Phantom Flight Simulator in 1970s by L3 LINK (now L3Harris LINK Simulation & Training Division) to the Turkish Air Force (TurAF). Starting in late 80s F-16 Block 30/40/50 Flight Simulators were inducted into the TurAF service. Since then, L3Harris has been active in Turkiye. How would you summarize L3Harris Technologies' involvement in Turkiye over the last four decades?
Andy DUNN: Generally speaking, L3Harris has a been an important partner with the Turkish military for decades and we have very good relationships with senior leaders in the Turkish Air Force and military in general. We look forward to continuing that relationship under the NATO partnership for years to come, since the threat environment continues to evolve. Viper Shield would continue and is designed with a single configuration that can be used on both the new Block 70 F-16s as well as the existing F-16 fleet for retrofit, including D models.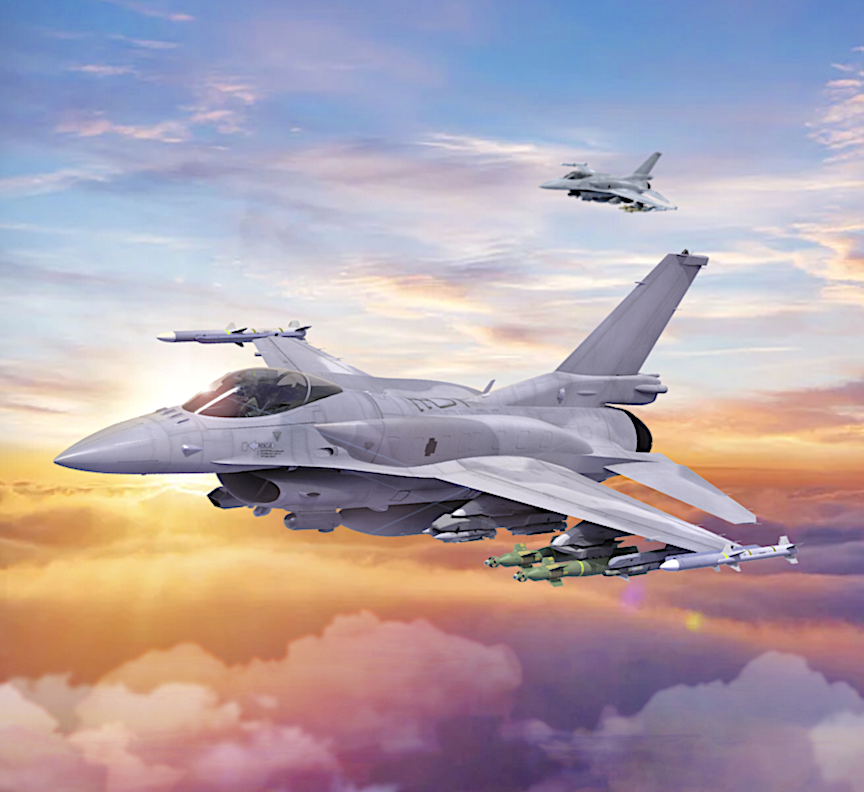 Defence Turkey: Under the Peace Onyx IV Program of the TuAF, ITT Electronics Systems (now L3Harris Technologies) was selected to deliver integrated electronic warfare (EW) systems with 30 sets of AN/ALQ-211(V)4 Integrated Self-Defense System and AN/ALE-47 CMDSs for 30 F-16C/D Block 50+ aircraft. For the F-16D Block 50 (19x) and F-16 Block 40 (13x) and Block 30 (8x) aircraft. The TurAF also procured a total of 42 AN/ALQ-211(V)9 EW Pods in two batches. Can you elaborate on the current status of AN/ALQ-211(V)4 and (V)9 EW systems in TurAF service? What kind of feedback have you received from the end user on AN/ALQ-211(V)4 and AN/ALQ-211(V)9 EX systems? Have you experienced any problems in the maintenance and upgrade of these systems due to CAATSA sanctions that the U.S. Government (U.S. Secretary of State) announced on December 14, 2020?
Andy DUNN: We would respectfully refer any questions on current programs to the TurAF.
Defence Turkey: Have you established any industrial collaborations with local companies including ASELSAN/MIKES under the AN/ALQ-211(V)4 and (V)9 programs for the integration and/or parts/component manufacturing of the EW systems on the TurAF F-16 Block 30/40/50 and 50+ aircraft? Does your cooperation also cover in-country maintenance of the existing AN/ALQ-211(V)4 and (V)9 systems?
Andy DUNN: Our standard practice is to find local partners where it is applicable and beneficial for the customer. For specific information on current programs please refer to the TurAF.
Defence Turkey: In partnership with Lockheed Martin and the U.S. Air Force, L3 Harris has developed the Viper Shield AN/ALQ-254(V)1 All-digital Electronic Warfare (EW) suite for the F-16 Block 70/72 aircraft. Can you briefly inform our readers of the technical features of Viper Shield and 'why' and 'how' is it better than the AN/ALQ-211(V)4 Integrated Self-Defense System?
Andy DUNN: We have been developing Viper Shield in close partnership with Lockheed Martin and the U.S. Air Force. We are in an environment around the world in which threats are evolving at an unprecedented rate, including some we have not even imagined today. Viper Shield is a system designed to meet and defeat those threats directly today, tomorrow and whatever comes in the future.
Viper Shield's software-defined technology components enable unprecedented digital radar threat warning and robust digital countermeasure capabilities in a fully integrated, internally mounted system. Its advanced digital radar warning receiver (DRWR) technology integrates seamlessly with the aircraft's new APG-83 active electronically scanned array (AESA) radar to deliver greater situational awareness. The digital radio frequency memory (DRFM)-based jamming system provides enhanced capability against advanced threats.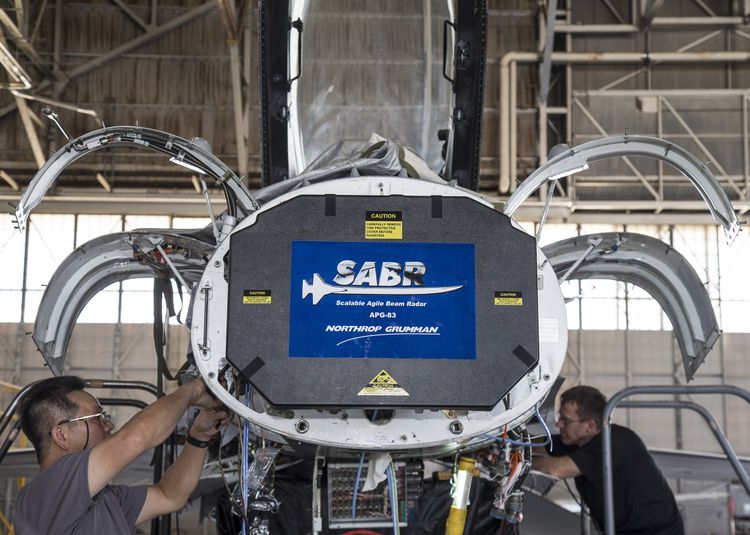 Defence Turkey: As you have pointed out Viper Shield will be integrated with AN/APG-83 SABR AESA radar from Northrop Grumman by Lockheed Martin. What can you tell us about these integration efforts and the benefits to be obtained via this integration?
Andy DUNN: Viper Shield passed an important milestone earlier this year successfully demonstrating that it will be fully interoperable with the Active Electronically Scanned Array (AESA) radar installed on Lockheed Martin's new F-16 Block 70/72 aircraft. The integration marks a vital step toward offering maximum protection to the F-16 warfighters of tomorrow. Viper Shield and the AESA radar work together to combine advanced incoming-threat detection with the best protections against them. This is another example of why Viper Shield is the best choice for the new generation of F-16s as well as to retrofit other models that make up the global F-16 fleet.
Defence Turkey: Although it lost the USAF tender L3Harris has been pursuing foreign military sales for Viper Shield and anticipating that that system may one day go on USAF F-16s as well. How have Viper Shield marketing efforts progressed globally? Over a dozen nations in the Middle East, Asia and Europe plan to fly the F-16V Block 70/72 aircraft, have you received any formal orders for Viper Shield so far?
Andy DUNN: Five nations around the world have committed to Viper Shield on their advanced F-16 aircraft – Bahrain, Morocco, Slovakia, Bulgaria and Taiwan. We are in discussions with a number of other countries, including Turkiye, to provide this advanced capability to protect their F-16s. This has established a future installed base of more than 150 units and means Viper Shield is the only system fully funded for development.
Defence Turkey: On September 30, 2021 the Turkish Government submitted a Letter of Request (LoR) to the U.S. Government, covering the procurement of 40 new-build F-16V Block 70 fighter jets and 79 upgrade kits for the modernization of 29 Block 50+ and 50 Block 40M aircraft to the Block 70 level in TurAF inventory. Have you offered Viper Shield AN/ALQ-254(V)1 All-digital Electronic Warfare (EW) suite to Turkiye? How have Viper Shield marketing efforts in Turkiye been progressing? If Viper Shield is chosen, to what extent could Turkish Industry be involved in the program? Which configuration of Viper Shield is being offered to the TurAF?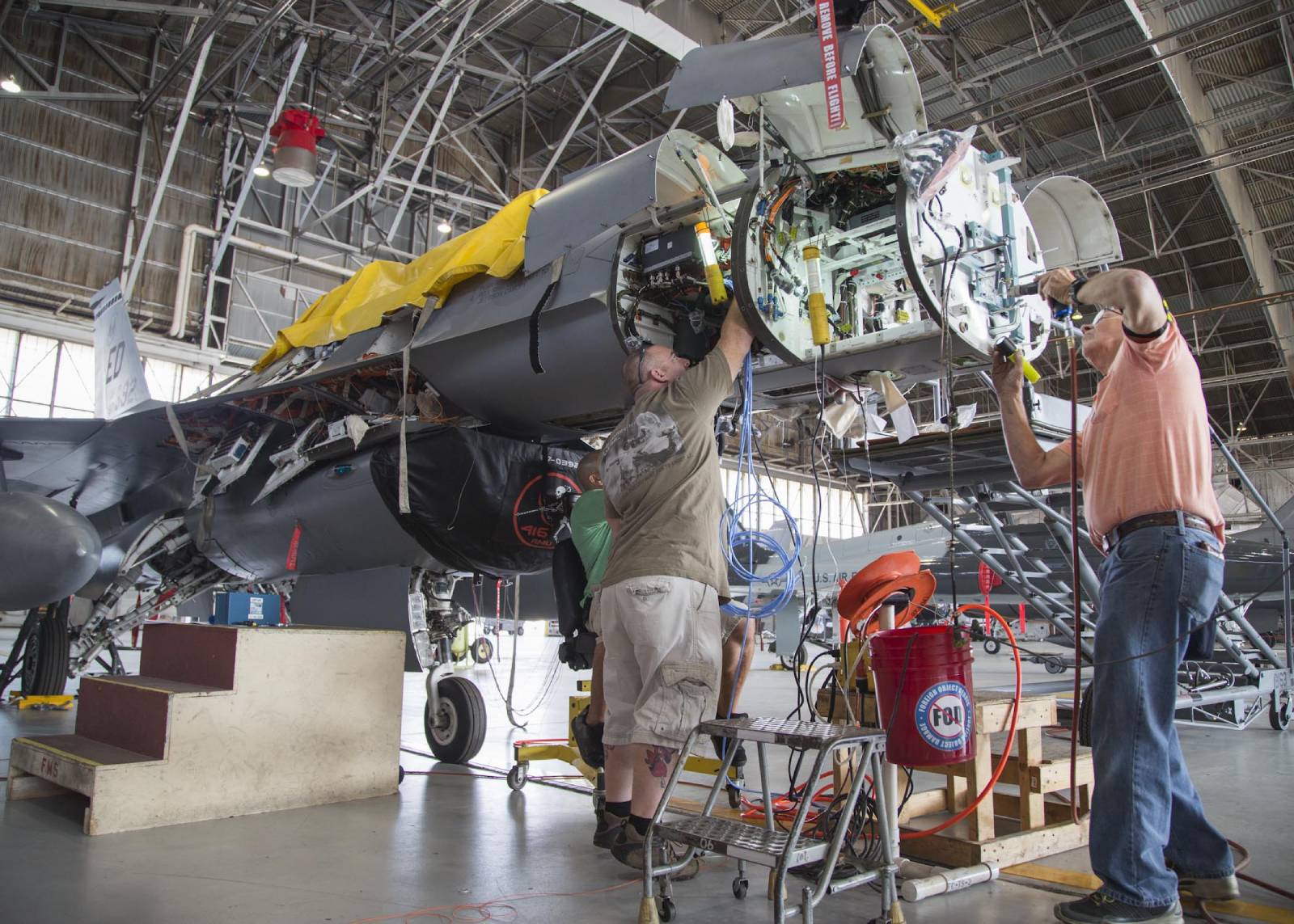 Andy DUNN: We are in active discussions with the Turkish Air Force in regard to Viper Shield, which would be a perfect EW system to protect the new and upgraded F-16 aircraft. The existing partnerships with other nations not only make Viper Shield more affordable from a development standpoint but ensure it will be the most affordable system to sustain.
Defence Turkey: Would you like to add anything in the way of a message for our readers?
Andy DUNN: We understand Turkiye will be making a decision in the very near future regarding the EW for their upcoming F-16 new buy and upgrade program. From our perspective, it would make sense for Turkiye to join the growing family of Viper Shield users. With that selection, Turkiye would be able to take advantage of obtaining the latest generation EW system, with very little risk, and be able to take advantage of all the cost savings associated with being part of a larger pool of operators. Selecting another supplier will potentially burden Turkiye with "Turkiye unique" development and long-term support costs.
Finally, the software defined architecture of Viper Shield enables Turkiye to take advantage of future improvements in the Viper Shield product as new capabilities become available and are implemented ensuring the system will remain relevant to the current and future battlespace.
Defence Turkey: Thank you for sparing your time for our readers