Date: October 09, 2023 Update: December 07, 2023
The ALBATROS is capable of moving at high speeds on water and detonates its onboard high-explosive warhead upon impact with enemy targets.
During the test, a swarm of ALBATROS-S USVs consisting of 8 vessels, carried out an attack on a target ship. One of the ALBATROS Kamikaze USVs, carrying the warhead developed by ROKETSAN, struck the target ship and successfully completed test fire. The 22-meter-long target ship sank within minutes.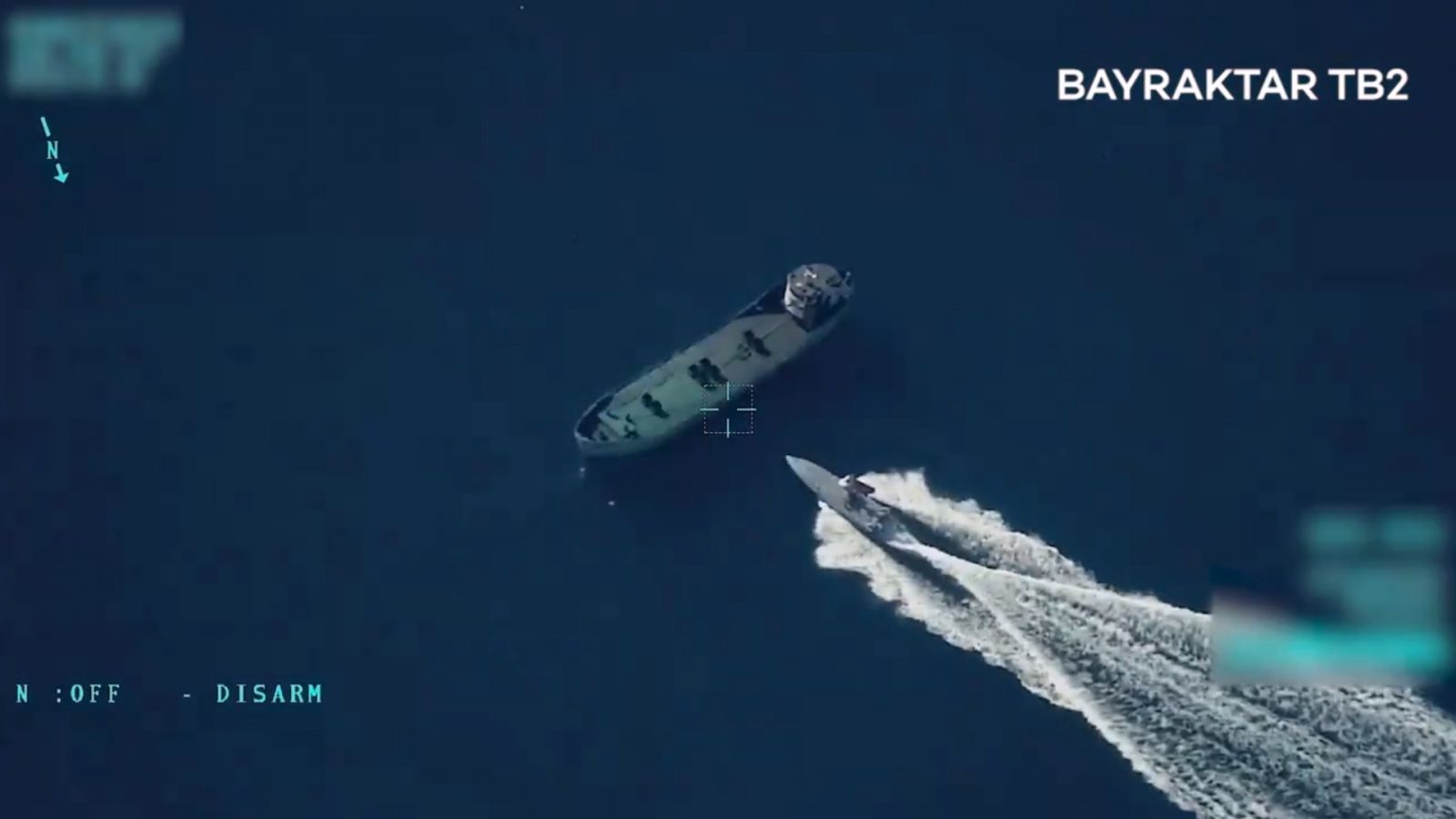 A Bayraktar TB2 UAV from the Turkish Naval Forces Command (TNFC), also took part in the test. According to the SINKEX scenerio, Unmanned Surface Vehicles were directed to the target detected by the Bayraktar TB2. Thus, for the first time in the world, a USV swarm kamikaze attack concept was demonstrated in a joint USV-UAV operation.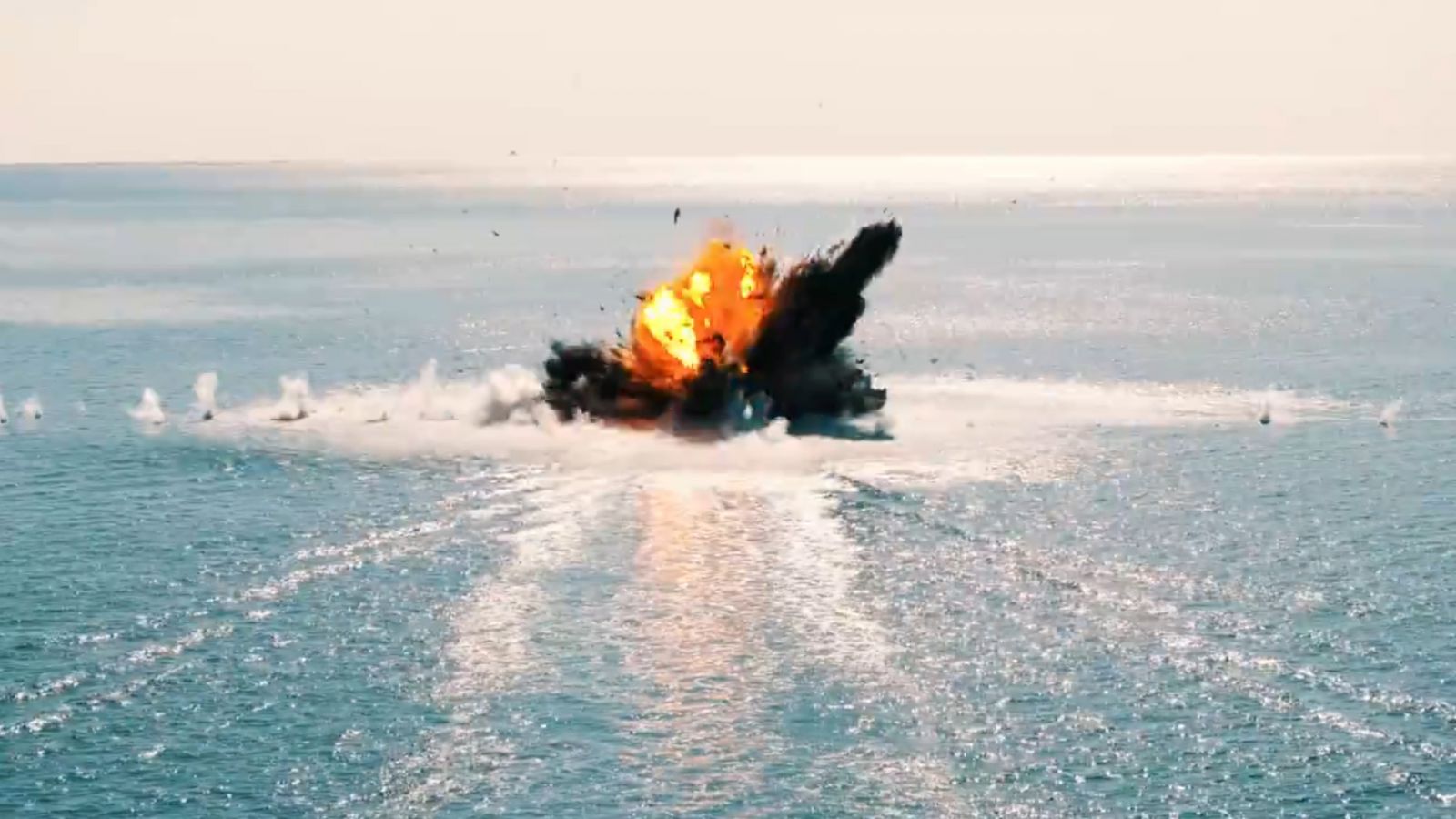 The test off the coast of Mersin was closely monitored by TNFC Commander Admiral Ercüment Tatlıoğlu, President of Defence Industry Agency Haluk Görgün, ASELSAN General Manager Ahmet Akyol, and other officials at the TNFC Headquarters. To prevent environmental damage, the target ship was cleaned before the test to remove any elements that would cause pollution such as fuel and oil.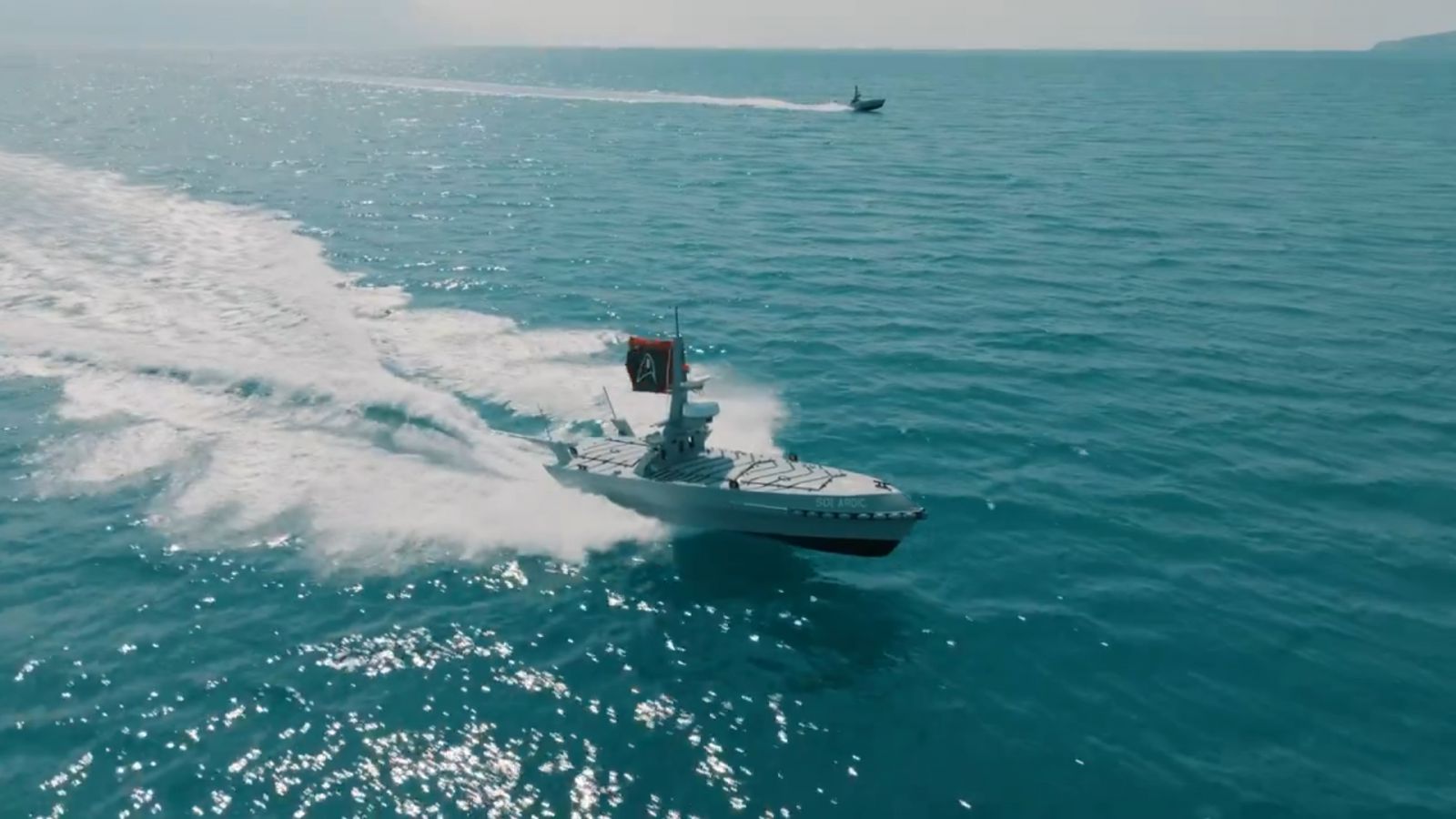 ALBATROS-S USV-S (Unmanned Surface Vehicle-Swarm)
In order to provide swarm capability for Unmanned Surface Vehicles in Türkiye, the Swarm USV Project was initiated under the coordination of the Defense Industry Agency (SSB), and a contract was signed with ASELSAN. Under the project, the first swarm use demonstration was made with four ALBATROS-S USVs in 2021, and the first phase of the project was completed in August 2021. In June 2022, the Heterogeneous USV Swarm, consisting of 4 different types of USVs (7m long ALBATROS-S and 15m long MİR USV), operated together in the Mediterranean. In cooperation with the Turkish Defence Industry Agency, ASELSAN demonstrated the swarm capability of ALBATROS-S unmanned surface vehicle with 8 USVs in February 2023. Regarding the test, the former President of the Defence Industry Agency, Prof. Dr. İsmail DEMİR, stated that they continue to develop advanced autonomous unmanned surface vehicles and expand the USV family.
In addition, the basic capabilities of ALBATROS-S USVs have been improved to perform search & rescue, wide-area scanning/detection, escort missions, and engage suspicious vehicles without risking human personnel.