HAVELSAN, which delivered BARKAN to the security forces, continues to work on equipping the unmanned autonomous ground vehicle with new capabilities. While ROKETSAN's Laser Guided Mini Missile System METE was fired from the BARKAN-1 UGV on January 8, 2023, this time on October 12, 2023, the first loitering munition firing was performed from BARKAN-2. With the integration of loitering munition, BARKAN has become the first in its class.
While carrying out missions within a 15-kilometer radius, BARKAN-2 can successfully engage targets with reconnaissance, surveillance, and loitering drones (developed by Gürbağ Defence) using a twin-launcher system (one launcher with a laser-guided system, one launcher for loitering munition) connected to a single turret.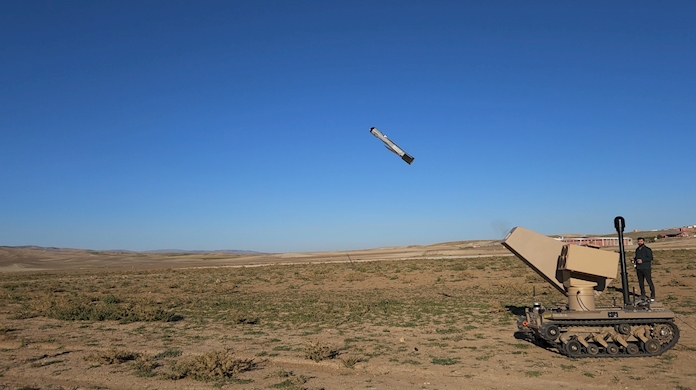 The multi-launcher firing with this type of munition from a UGV is considered a first in the international arena. The loitering munition has an electric propulsion system, a flight altitude of 3000 meters, a 40-minute endurance in the air, and can reach a range of 15 kilometers.
In recent months, BARKAN, which also entered the inventory of the Turkish Armed Forces, can be quickly integrated with different payloads thanks to its modular structure. BARKAN-2 was designed for the integration of weapon systems with higher deterrence. To increase maneuverability in the field, HAVELSAN successfully completed this integration activity in collaboration with Gürbağ Defence.