Due to the novel coronavirus (COVID-19) outbreak, which was officially declared on March 11, 2020 as a pandemic, almost all international fairs in 2020 were canceled or postponed to a later date. The virtual fairs and bilateral meetings held virtually, though not taking the place of physical fairs, prevented a complete cessation of business development and promotion activities during this period. However, we should say that business developers and companies have started to discuss the efficiency of virtual events - location and time independent – which were highly appreciated initially and accepted as a way out, due to the prolongation of the process together with the effect of their falling revenues.
During this period where the contamination risk still continues, some country borders are closed, international transportation-logistics as well as travels are problematic, many international companies predictably think twice about their participation in a fair. Many of them have already suspended all their activities in the first half of 2021. Even though some countries have made a certain progress in vaccination, when we look at the big picture, we see that there is still a way to go. Physical fairs, despite all the measures taken or to be taken, have not been able to eliminate the question marks in the minds and hesitations yet. While many fair organizations in Europe canceled their activities in 2021 in the shadow of all such concerns, Turkey announced that the 15th International Defense and Industry Fair - IDEF'21, which was planned to take place at TÜYAP Fair and Congress Center in Istanbul Büyükçekmece on May 25-28, 2021, would be held physically as usual, following the IDEX 2021 exhibition held in the United Arab Emirates. The utilization of Turkish Defense Industry platforms, systems, subsystems and products in the theater and their significant success recently attract the attention of many countries to Turkey again. According to the official statements, up to date 105 out of 446 foreign delegations who were sent official invitations have already confirmed that they would participate in the fair (In IDEF 2019, 151 delegations and 588 delegation members from 71 countries and 3 international organizations were hosted), and among these high-level officials, there will be 25 ministers. The delegations to participate in the fair include senior officials at the level of Minister, Deputy Minister, Chief of General Staff, Deputy Chief of Staff, Air Forces Commander, Land Forces Commander, Naval Forces Commander, Gendarmerie General Commander, Coast Guard Commander, Director General of Police and Undersecretary. We can say that the interest of senior officials of countries responsible for the defense procurement increased this year, and our impression is that the armament and procurement directors of several countries will participate in this year's fair. On the other hand, more than 1000 companies from Turkey and abroad are expected to participate in the fair this year. Even though there are doubts among all stakeholders as to whether or not the fair will be held due to the recent increase in COVID-19 cases, we need to say that, contrary to this cautious approach, decision-makers are quite determined to hold the fair. If the IDEF fair, one of the world's most reputable brands in the promotion of the defense industry, the added value of which increases day by day and which is the greatest driver of the country, does not take place, an important opportunity will have been missed for an industry on the rise, in terms of the export of systems, platforms and capabilities that have further proven themselves in the latest operations.
Needless to say, protecting human life is of paramount importance and the strict implementation of the measures adopted by the government should be one of the top priority issues. The possible positive effects of the partial lockdown started to be implemented in all provinces of Turkey with the decision announced on April 13th by the Presidency of the Republic of the Turkey according to the recommendations of the Scientific Committee, increase of vaccination for younger population and accordingly the acceleration in vaccination, perhaps the implementation of the full lockdown all over the country make it also possible that the gloomy picture gets better. Decrease in the number of cases to reasonable levels across the country will surely minimize uncertainties.
Among numerous complex parameters that are difficult to control, there is also a team working to prepare the best food in the kitchen and serve it to the customer. How are the preps on the part of TÜYAP Fairs Organization Inc., which runs the organization of the International IDEF Fair, planned to be held for the 15th time this year under the management of the Turkish Armed Forces Foundation? What are the measures taken, the perspective of decision makers, what are the expectations from the fair? We asked all necessary questions to Hakan MİRGÜN, Deputy General Manager of TÜYAP Fair and Exhibition Center.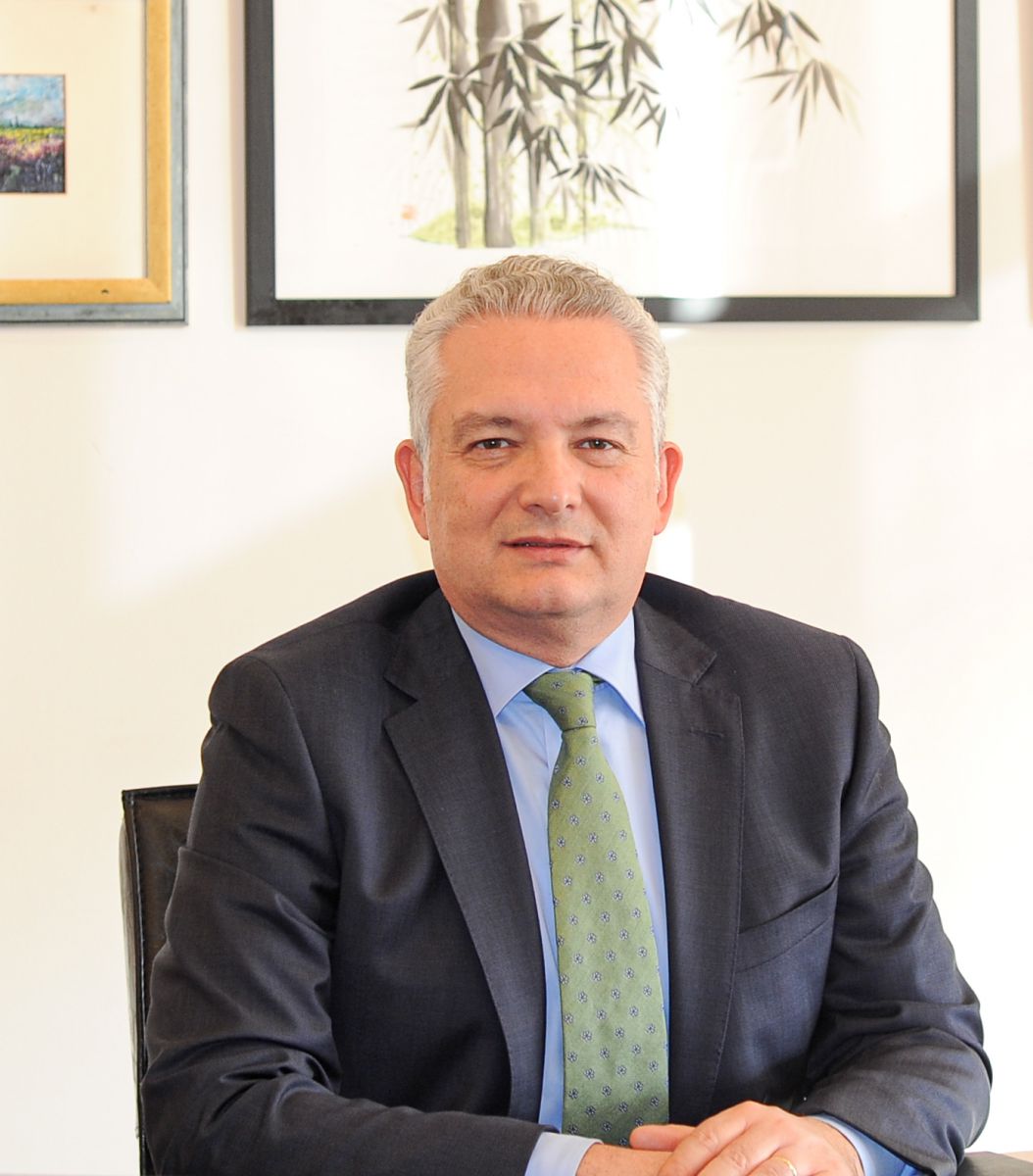 MİRGÜN: "Booth Setup for Exhibitors will officially start on May 17th"
Defence Turkey: Mr. MİRGÜN, at what stage are the arrangements you make for IDEF'21, which will be held for the 15th time on 25-28 May 2021 this year? Has the booth setup started? What can you say about the latest status in terms of preparations?
Hakan MİRGÜN: The countdown has begun for IDEF'21 and all preparations are underway at full speed. All parties, our exhibition center, relevant institutions and participating companies, are getting prepared feverishly for IDEF, the international trade platform of the defense industry.
We expect the fair, which brings together local and foreign industry professionals and hosts strong collaborative relationships every year, to be held with the participation of hundreds of companies and the visits of many industry professionals this year. In this context, we carry on our effective promotional activities within the country and abroad. We have an access to defense industry professionals through the most appropriate channels thanks to our relations with national, local and sectoral broadcasting organizations. Domestic and foreign sector professionals will gather again at the fair for successful business networking.
Five meetings specific to COVID-19 measures and attended by relevant Ministries and officials have been held so far and updated rules have started to be implemented. In addition, dozens of meetings have been held with the participation of all relevant institution officials, and all necessary work has been planned and started to be implemented for an efficient fair.
Our work in our fairground has already started, our fair center has been reviewed and examined in detail and all necessary arrangements have been initiated. As of May 17th, the official booth setup period will start for our exhibitors. To provide an efficient experience to all stakeholders, we are continuing all the necessary efforts at full speed for the organization of the fair, which is a sales and marketing platform where our participating companies can deliver their products and services directly to the right buyers. Within the framework of the circumstances our country has been going through, it is more important than ever to portray the point our defense industry has reached with national and domestic facilities. We carry on the preparations with this awareness and responsibility.
Defence Turkey: Has the option of holding a virtual fair been on the agenda due to the COVID-19 pandemic? What kinds of measures have been taken regarding the IDEF '21 Fair, which was decided to be physically realized as before?
Hakan MİRGÜN: IDEF'21 Fair will be held physically as in previous fairs, the fair being held virtually or having a virtual part was not on our agenda at any point since we started the preparations. As it is known, the fair is being prepared under the auspices of our Presidency, hosted by our Ministry and under the management of TAFF. In any of the dozens of meetings held, it was not even mentioned that the fair could be held virtually, on the contrary, the necessary measures to be taken and what should be done in order to reveal the point of our defense industry has reached to the whole world were discussed.
As TÜYAP Fair and Exhibition Group, we set out with the motto of "Health First for Trade" and we have come a long way in implementing increased hygiene measures. We became the first and only fair organization company that obtained the COVID-19 Safe Service Certificate of the Turkish Standards Institution and we registered all of our practices that we are sensitive to in this regard. We consider it our priority to keep the controls at the highest level for everyone who wants to enter the fairground and to provide a safe fair experience to all our exhibitors and visitors with our entrance system and 2 large checkpoints that we will prepare in accordance with the social distancing rule for the IDEF'21 fair. As TÜYAP Fair and Exhibition Group, since September 2020, we have held our fairs where we have implemented precautions that will set an example for their counterparts in the world and we continue to do so. Combined with our experience here, all measures continue to be developed in coordination with the relevant authorities. We not only bring our exhibitors and visitors together at the fairground but also bring them together on our digital platforms for 365 days and prepare an environment for the continuance of trade throughout the year.
With our MyTüyap app, we have become a pioneer in new generation fair organization. In 2020, we added the Connect platform to our MyTüyap app so that our participating companies are able to meet potential buyers. The smart matching system, which is an example of a successful algorithm that we have been using with Connect for years, enables our participants to meet online with potential buyers.
MİRGÜN: "There will be 14 halls for use this year. We opened our 4th hall to the participants as well."
Defence Turkey: What can you say about the domestic and foreign company participation level of this year compared to previous years? Is there any decline in figures?
Hakan MİRGÜN: As you know, IDEF is a growing fair, adding new participants to its loyal ones every year. This year, our usual exhibitors take their places in our fair, and our new exhibitors continue to take their places. There is only a month left for the fair and our sales are about to be finalized. IDEF'21 will be held on 120.000 m2 exhibition area with the use of our 14 halls. In addition to our indoor areas, the products and services of our participating companies will also be displayed in the outdoor area.
This year, we also opened our 4th hall in our fairground to the participants. The participating companies will now exhibit their products and services in this hall, which we used as the Interview Offices in previous IDEF fairs. We are also preparing our Interview Offices as in previous years. However, due to and additional hall requirement as a result of the intense interest of our participants, we moved these offices to the 1st hall where B2B meetings can be held more efficiently.
MİRGÜN: "Up to date 105 Delegations and 25 Ministers confirmed their participation in the Fair."
Defence Turkey: During the IDEF '19 Fair, over 100 signing ceremonies were held which was a great success. In addition, 151 delegations from 70 countries were hosted at the fair. In this context, what is your anticipation for high level participation compared to previous years and your expectation regarding the export success of IDEF '21 Fair?
Hakan MİRGÜN: As in previous IDEF fairs, we will host our foreign delegations at our fairground again this year and we will arrange face-to-face meetings by taking all our precautions in line with the COVID-19 measures.
As it is known, we host the defense industry procurement authorities of several countries in our fair every year and prepare an environment for international cooperation. This year, 146 foreign delegations were invited by the Ministry of National Defense, Ministry of Interior and its affiliated organizations, and our Presidency of Defense Industries. Confirmations to these invitations started much earlier than the previous fairs and up to date, 105 delegations confirmed their participation in the fair. These include senior officials at the level of Minister, Deputy Minister, Chief of General Staff, Deputy Chief of Staff, Air Forces Commander, Land Forces Commander, Naval Forces Commander, Gendarmerie General Commander, Coast Guard Commander, Director General of Police and Undersecretary. 25 ministers confirmed that they would attend the fair. This year, the increasing interest of senior officials responsible for the defense procurement of the countries already signals that IDEF'21 will be quite efficient and achieve its targets.
As in 2019, this year's meetings on the basis of Participant-Participant, Delegation-Participant, Participant-Turkish Procurement Authority, Delegation-Turkish Procurement Authority, Delegation-Delegation will be held in a well-planned manner. A special team exerts efforts in order to organize meetings to be held with maximum efficiency during the fair.
Officials from the Ministry of National Defense, Ministry of Interior and its affiliated organizations, General Staff, Service Commands, General Directorate of Security, Gendarmerie General Command, Coast Guard Command, and Presidency of Defense Industries will hold meetings with exhibitors and foreign delegations throughout the fair in the offices established. Signature ceremonies regarding collaborations, one of the key components of IDEF fair, are also planned.
Defence Turkey: Mr. MİRGÜN, thank you for your answers. We hope the IDEF Fair, which significantly contributes to Turkey's promotion, will be held successfully and fruitfully, and we wish you success.