Date: March 28, 2023 Update: March 28, 2023
Remotely Fired
The KUZGUN-KY Missile, which was developed by TÜBİTAK SAGE and supported by SEFİNE Shipyard's own resources, was successfully tested from MARLIN AUSV (unguided ballistic launch). The KUZGUN-KY (solid propellant) Missile was remotely fired from the Mission Control Station during the firing test attended by the Defense Industry Agency and Turkish Navy officials.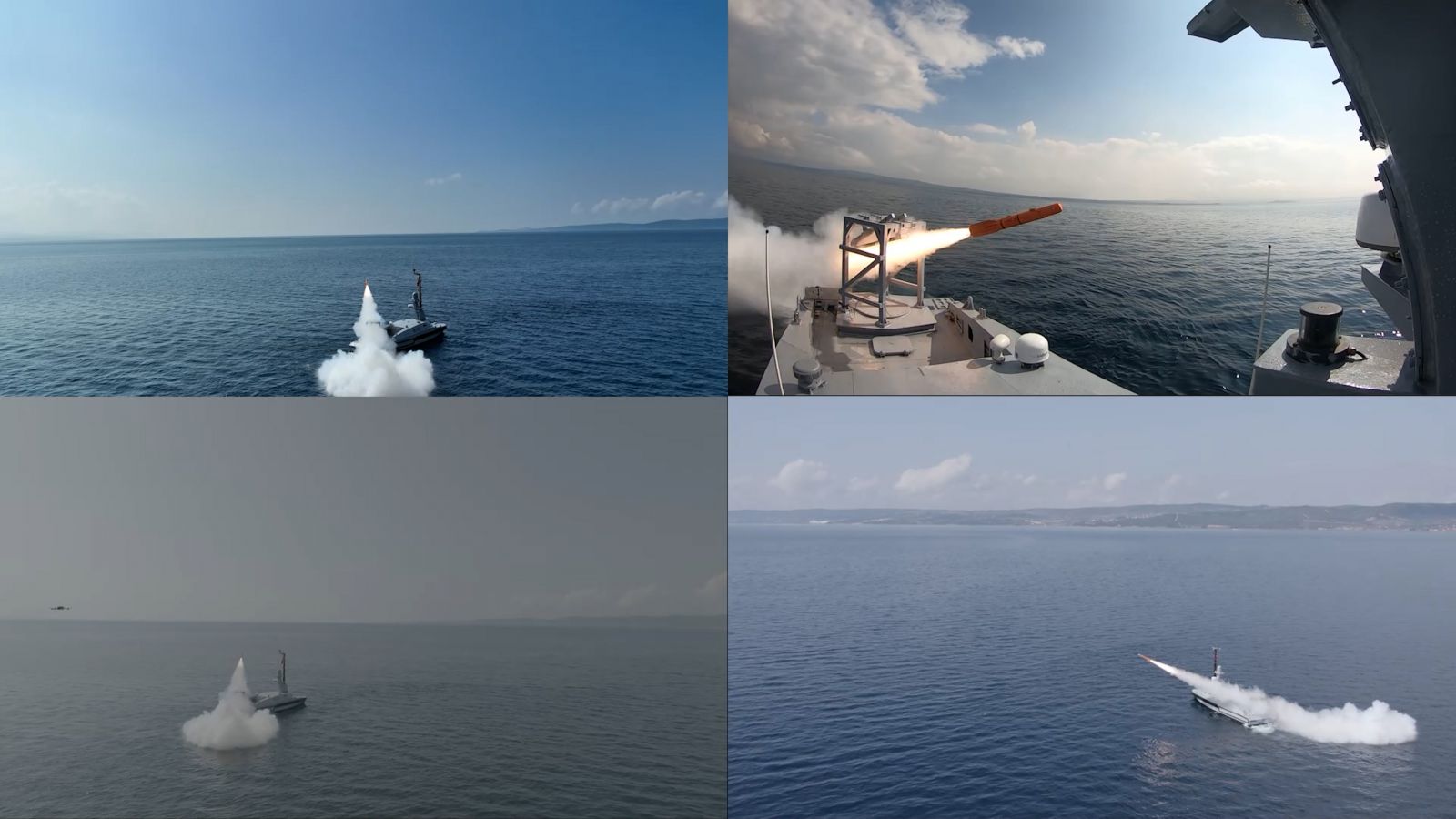 Regarding the firing test, the President of Defence Industry Agency İsmail DEMİR said, "We fired the KUZGUN missile and got a successful result. We will also see various applications in our rocket and munition systems soon with the new capabilities we have brought to our AUSVs."
New-Generation Autonomous Surface Platform
MARLIN AUSV (which can also be deployed from amphibious ships) stands out as a new-generation autonomous surface platform with a 15-meter-long aluminum hull design, a maximum speed of 36 knots, and capable of maneuvering and performing tasks even in sea state 5. MARLIN got its name from a species of swordfish known to sailors as the 'ship-sinker' (because it can seriously damage a boat with its pointed nose). MARLIN distinguishes itself from its peers with its superior technology and payloads.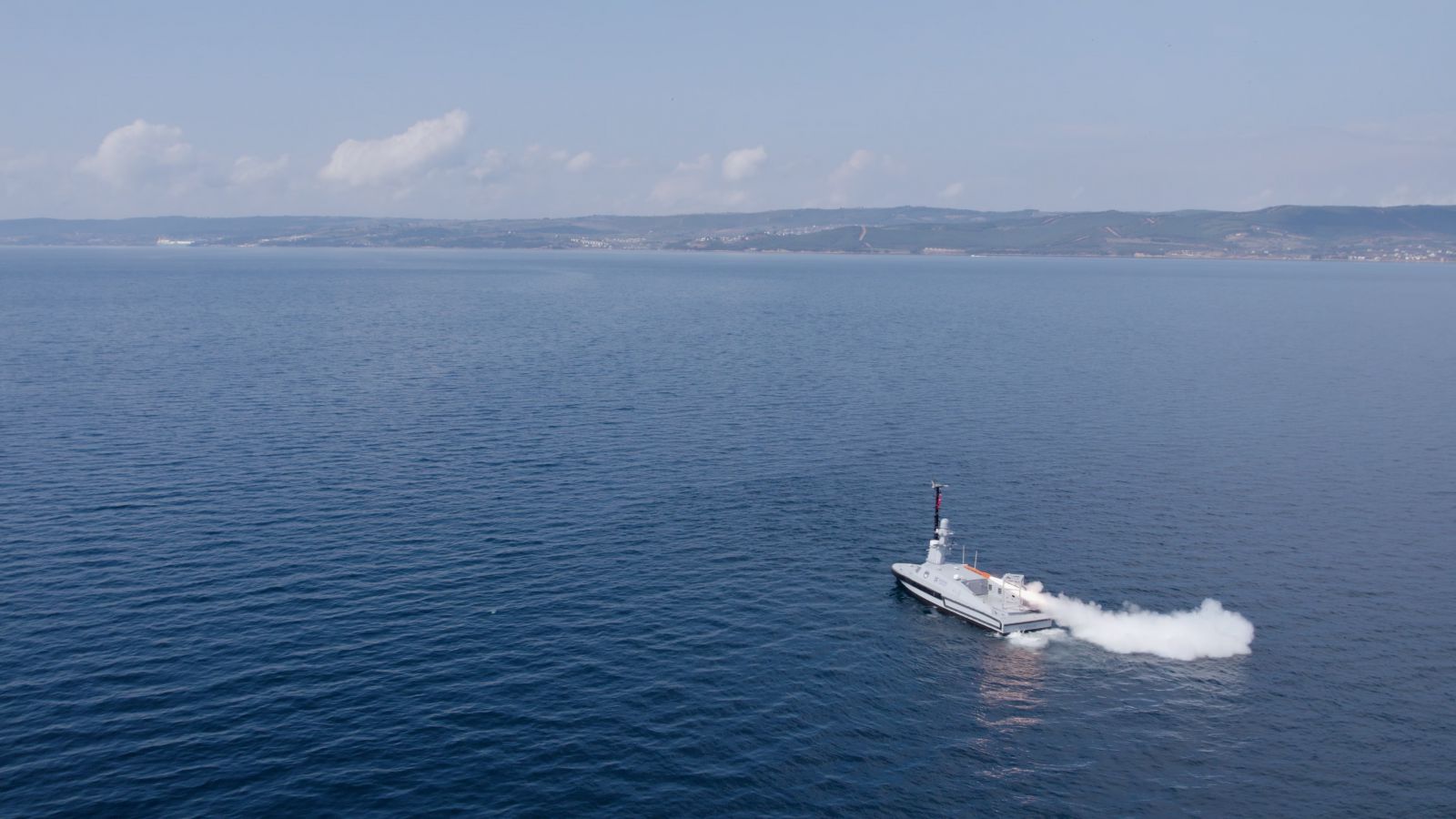 The First Vehicle with Electronic Warfare Capability
In addition to being equipped with electro-optics, communication, navigation sensors and autonomy-mission computers developed by ASELSAN, MARLIN AUSV also stands out as the first unmanned surface vehicle with electronic warfare capability in the world, with ASELSAN's unique electronic warfare suite integrated on the platform. With this configuration, MARLIN AUSV is the first unmanned surface vehicle to represent our country in NATO.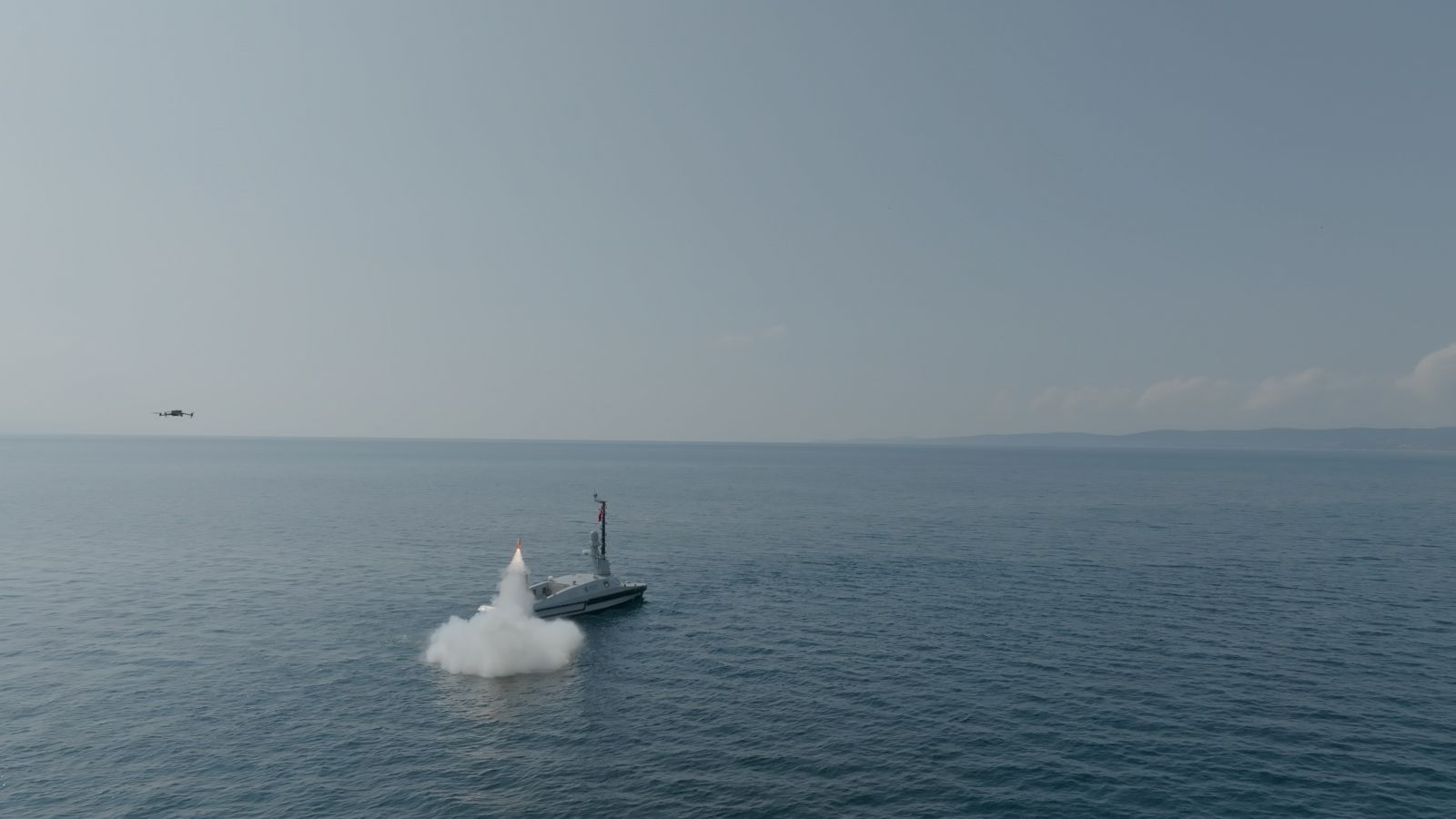 MARLIN AUSV now adds KUZGUN-KY, a new generation surface-to-surface, to its existing features as an important force multiplier. MARLIN has taken its firepower and combat effectiveness to the next level with the integration of KUZGUN-KY, medium-range strategic munition with new-generation guidance and warhead.