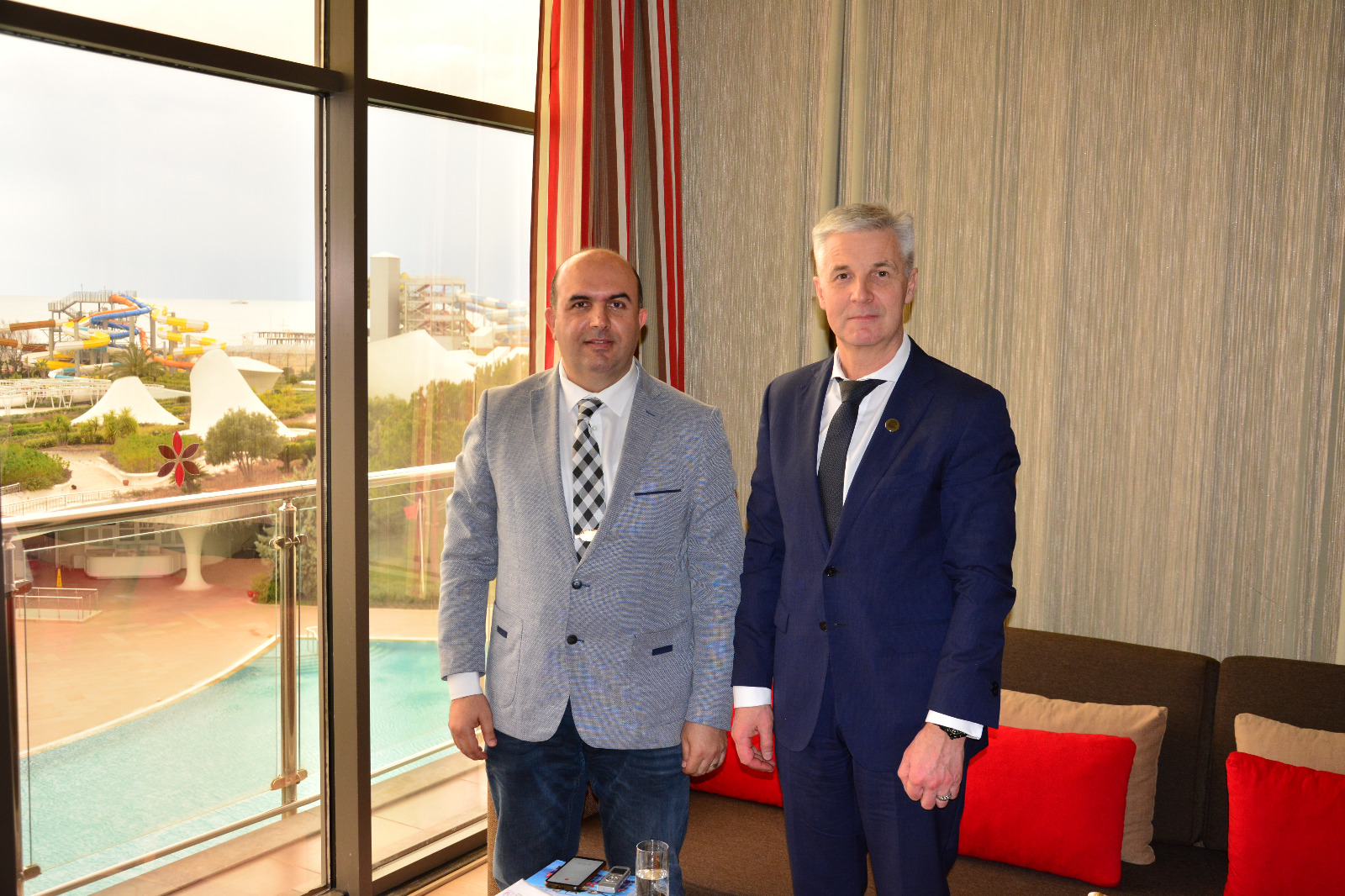 Latvian National Armed Forces
Latvia, which has 5 Brigades, including a Professional Mechanized Infantry Brigade and four National Guard Brigades consisting of volunteers, has a defence budget that can be called modest (just under EUR 1 Billion) compared to other NATO and European Union countries. As a country that has lived under the Soviet occupation for many years, Latvia is one of the countries that will be affected by the Russian-Ukrainian War if it spreads to the Baltic states. We started our interview with brief information about the structure, duties, and responsibilities of the Latvian Ministry of Defence. Minister of Defence of Latvia Dr. Artis PABRIKS said, "Our Army consists of 5 Brigades, which are one professional brigade and four National Guard brigades which are voluntary. So this is the structure of our Army, and of course, we have Navy and also certain Air Defence."
Latvia's NATO Membership
Underlining that the protection assurance provided by being a member of NATO and the European Union is very important for them, Minister PABRIKS stated that Latvia's primary duty is to protect the sovereignty and independence of their country. "We had a very difficult history. We were invaded by a number of countries, particularly by Russia. We were under Soviet occupation for 50 years, and of course, we are ready to do anything, so such type of history never repeats. This is why we were also very active internationally as a small country already in 1993, and we put our major goal, the join European Union and NATO, we succeeded, and I must say that we are lucky that we succeeded because if we were not now a member of NATO or the European Union, we would share the fate of Ukraine now. It would be guaranteed that Russia would invade us. Now they can't do this because we are a member of NATO…"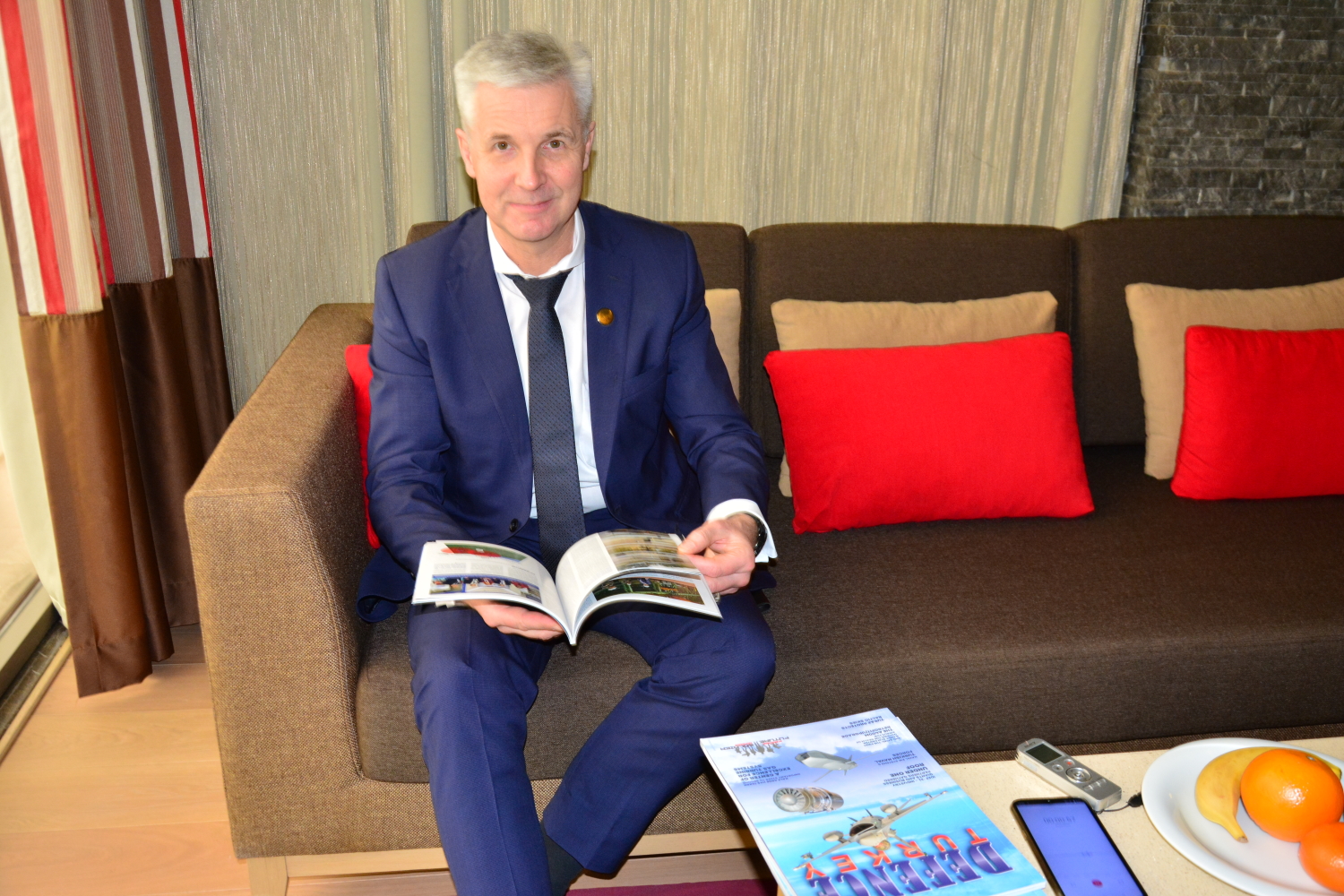 Latvia's Defence Budget for 2022
Minister PABRIKS stated that due to the new conjuncture brought by the war in the region, they increased the defence budget, and in this direction, they hoped to cooperate with countries such as Turkey that can provide military equipment to expand the capabilities of the Latvian National Armed Forces. "We have already for a number of years allocated more than 2% of our GDP for our defence, and this year it was 2.3%. But just last week, we passed a government decision following the Russian aggression into Ukraine that by law, we will increase our defence budget to 2.5% from our GDP. It's still not enough money for us because we are a small country, and 2.5% is still less than EUR 1 Billion…"
Latvia's Humanitarian and Military Aids to Ukraine
Emphasizing that Latvia is in huge solidarity with ordinary Ukrainian people, Minister PABRIKS said that they would continue to provide all kinds of support as much as they can. "We have been giving 500 to 600 tons of humanitarian assistance. We have been giving military assistance, anti-tank weapons, anti-aircraft weapons, individual equipment, a lot of things because we believe that Ukrainians have a right to defend their families and their freedom…"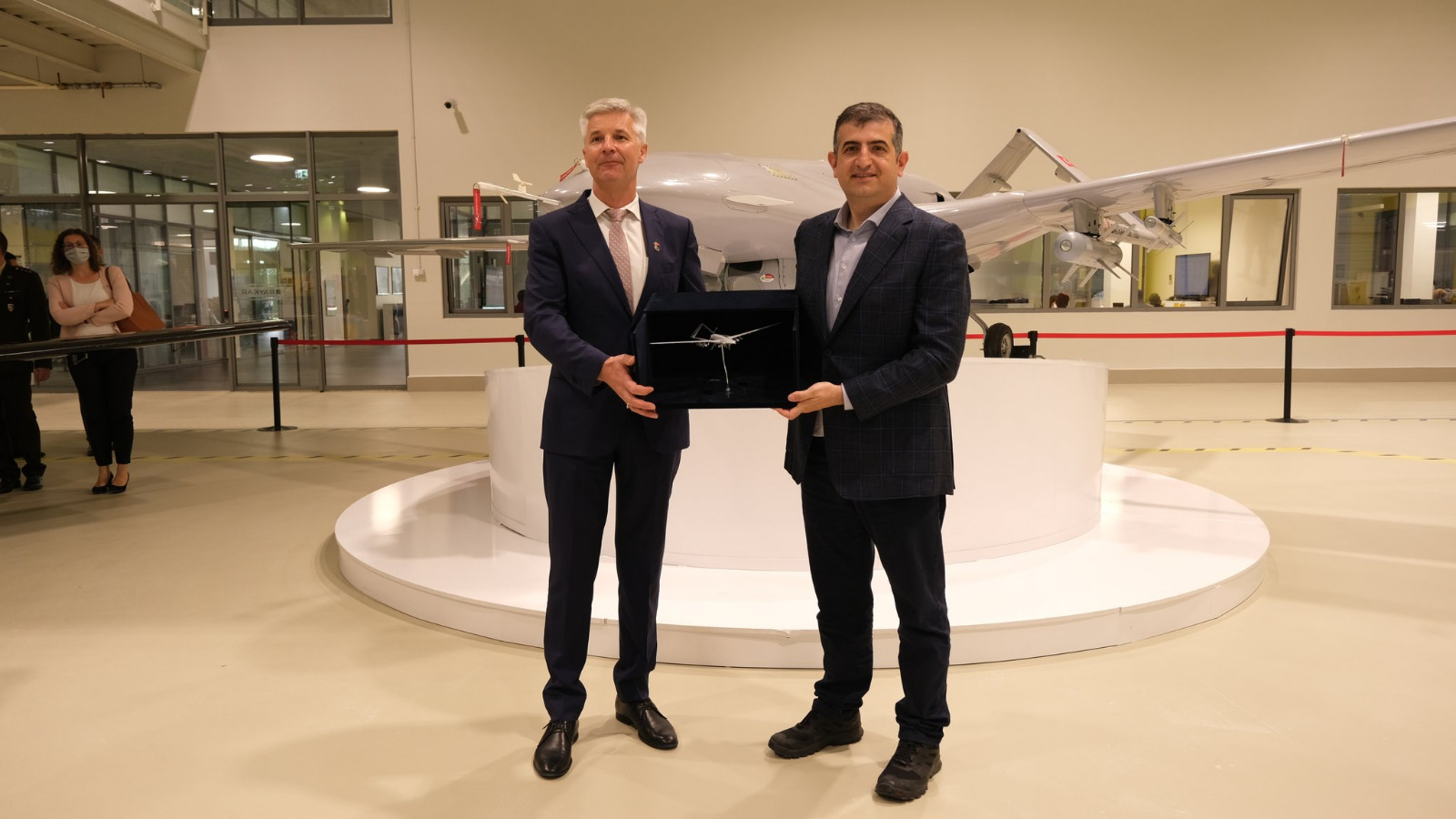 Latvia's Approach to Turkey in terms of Defence Industrial Cooperation
Underlining that they fully support Turkey's membership to the European Union (EU), Minister PABRIKS also stated that they are ready for all kinds of cooperation with Turkey, especially in the field of the Defence Industry. "We believe that we should integrate closer the Latvian military industry and Turkish military industry because you have a number of interesting products which we could buy and develop also in Latvia. We are looking for Turkish investors in our country because we need to shorten logistic lines provisions for Army which means we cannot only buy abroad…"
Latvia and BAYRAKTAR TB2 Armed UAVs
Minister PABRIKS also shared information about the products they are interested in to meet their needs within the framework of potential cooperation with Turkey. "I can't give a schedule at this moment, we continue to be interested, but this is a question about certain details. Technological details, financial details and one of the things which would very much assist in understanding the necessity of this product for our military would be let's say temporary stationing or trying this equipment on our soil because we would like to see how it flies in our area."
BAYRAKTAR TB2 and Baltic Region: Possibility of Joint Armed UAV Network against possible future Russian Aggression
"It's possible because we cooperate quite well between all three countries. Of course, there is always, I mean, we are independent countries, so it's not always easy to overcome certain differences about planning because this is a more bureaucratic, political problem. We are also seeing that all three Baltic countries have one operational area. So for our troops should be easy to cross each other's borders and help each other. So from that perspective, this is also one of the possibilities we can look at."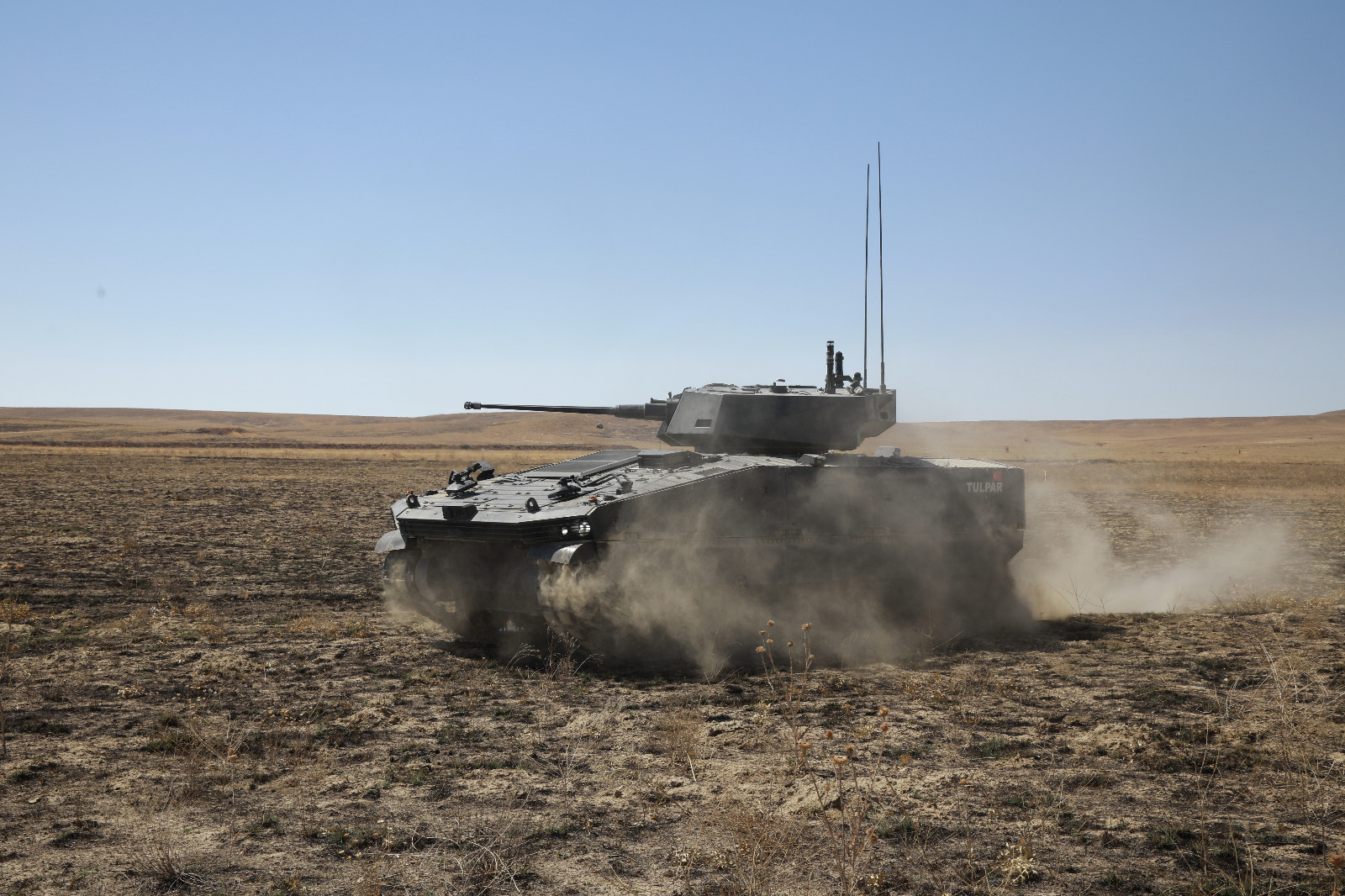 Modernization of Latvian Army Military Equipment & OTOKAR's TULPAR
"Yes, we are interested in air defence systems. We are interested in armored vehicles. The number of companies, including OTOKAR Company, which we visited previously and especially for TULPAR, which I found very interesting. We are also interested in the heavy truck industry."
Air Defence Projects and HİSAR Missiles
"I was not introduced yet. I hope that during these days, I get more information on that."