Turkey's leading armored vehicle manufacturer Nurol Makina showcases its Ejder TOMA 4x4 Riot Control Vehicle, which was previously procured by several countries in the world, at Milipol Qatar 2021 Exhibition this year. This will be the first time Nurol Makina has participated in Milipol Qatar Exhibition. During the three-day-long event at Doha, visitors and prospective clients will be welcomed to learn about Nurol Makina's range of 4x4 Tactical Armored vehicles with superior mobility and mine/IED protection capabilities.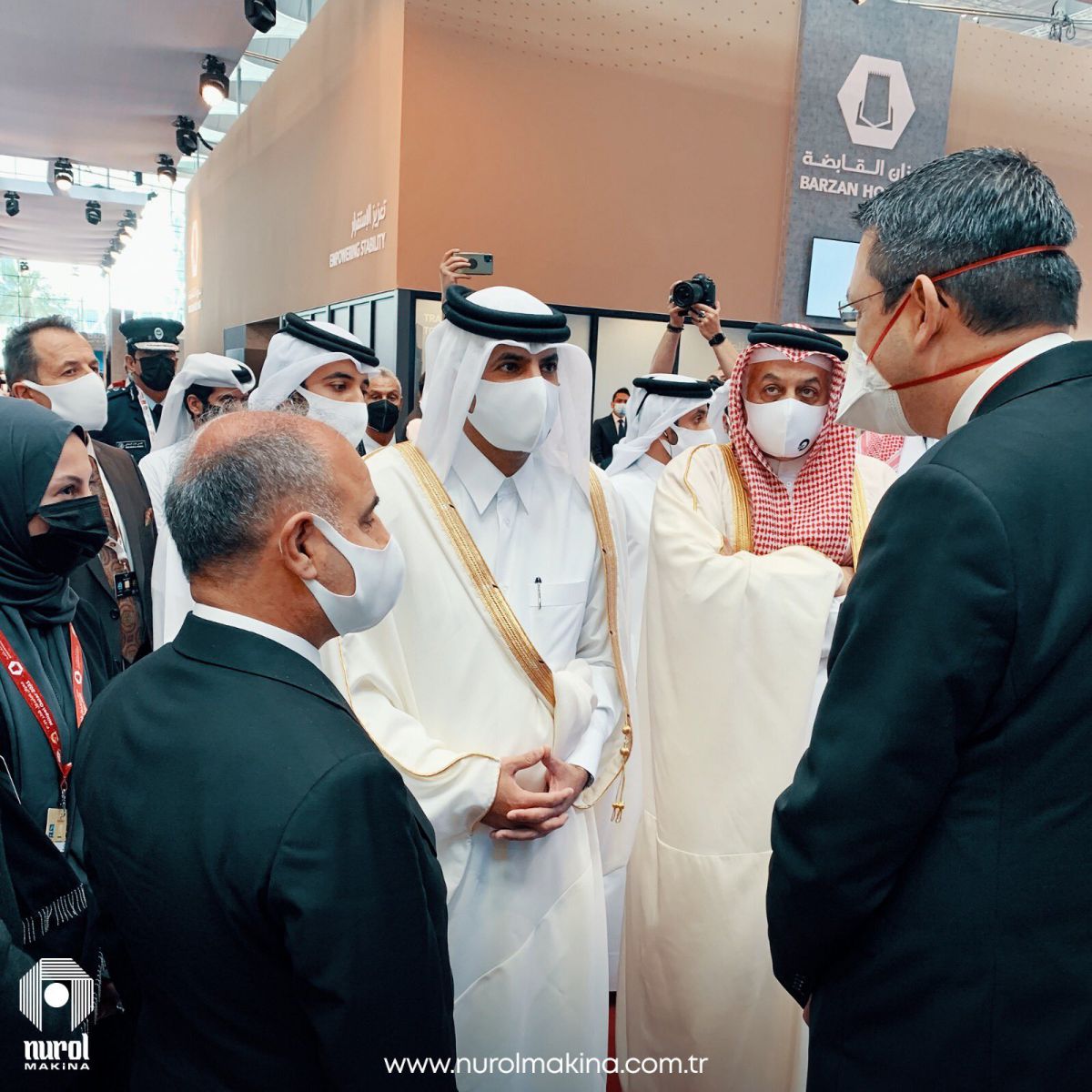 Photo: State of Qatar Prime Minister and Minister of Interior His Excellency Sheikh Khalid bin Khalifa bin Abdulaziz Al Thani and State of Qatar Deputy Prime Minister and Minister of State for Defense Affairs His Excellency Dr. Khalid bin Mohamed Al Attiyah was hosted by Nurol Makina Executive on the firstday of Milipol Qatar Exhibition
As the first company that designed and produced riot control vehicles in Turkey in 2006, Nurol Makina has also developed the Ejder TOMA vehicle, which offers higher protection and mobility than its competitors, taking into account higher end-user requirements. With its exceptional off-road performance and high ballistic protection, Ejder TOMA has already been chosen by various local and international users, including Africa, Middle East, and South America. Ejder TOMA is an indigenous design of Nurol Makina with its military chassis. The vehicle is highly effective in rural areas as well as urban areas. It is not only used by the security forces also used by the military forces. Ejder TOMA is a combat-proven vehicle, and it successfully served in areas with intense conflicts.Nurol Makina and Barzan Holding have been collaborating on armored vehicle procurement of the Qatar Armed Forces. The ambulance version of our Ejder Yalçın vehicle will be exhibited in Barzan Holding's booth. Nurol Makina's vehicles are leaders in their classes and have become the preferred solutions of many countries in different parts of the world.
Nurol Makina officials welcome visitors wishing to see the best-in-class riot control vehicle at Milipol Qatar at the indoor stand Number G-022.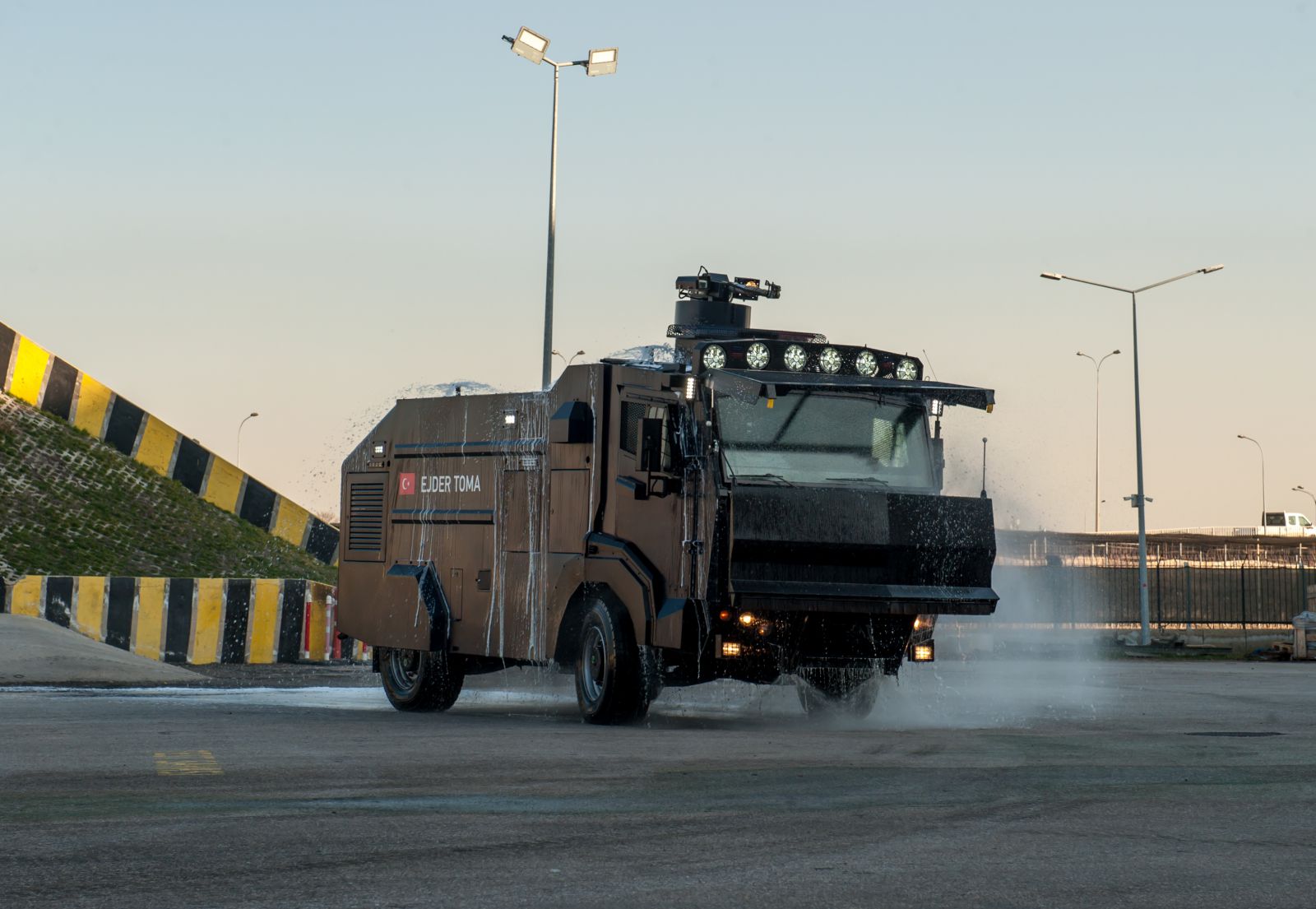 Ejder TOMA Technical Specifications:
PERFORMANCE
Crew Capacity : 1 Driver, 1 Operator
Top Speed : 110 km/h
Range : 700 km
Gradient : 30%
Side Slope : 20%
Ground Clearance : Min 340 mm
Power : Min 296 HP
SELF PROTECTION
Tear Gas nozzles
Fire extinguisher systems
Wire mesh glass protection
Protection for critical mission systems
WATER CANNON SYSTEM
Special design, made of galvanized steel water tank
Demountable water container
High effective water spraying system with three modes, short pulse, long pulse, continuous and water with gas, foam, dye combinations.