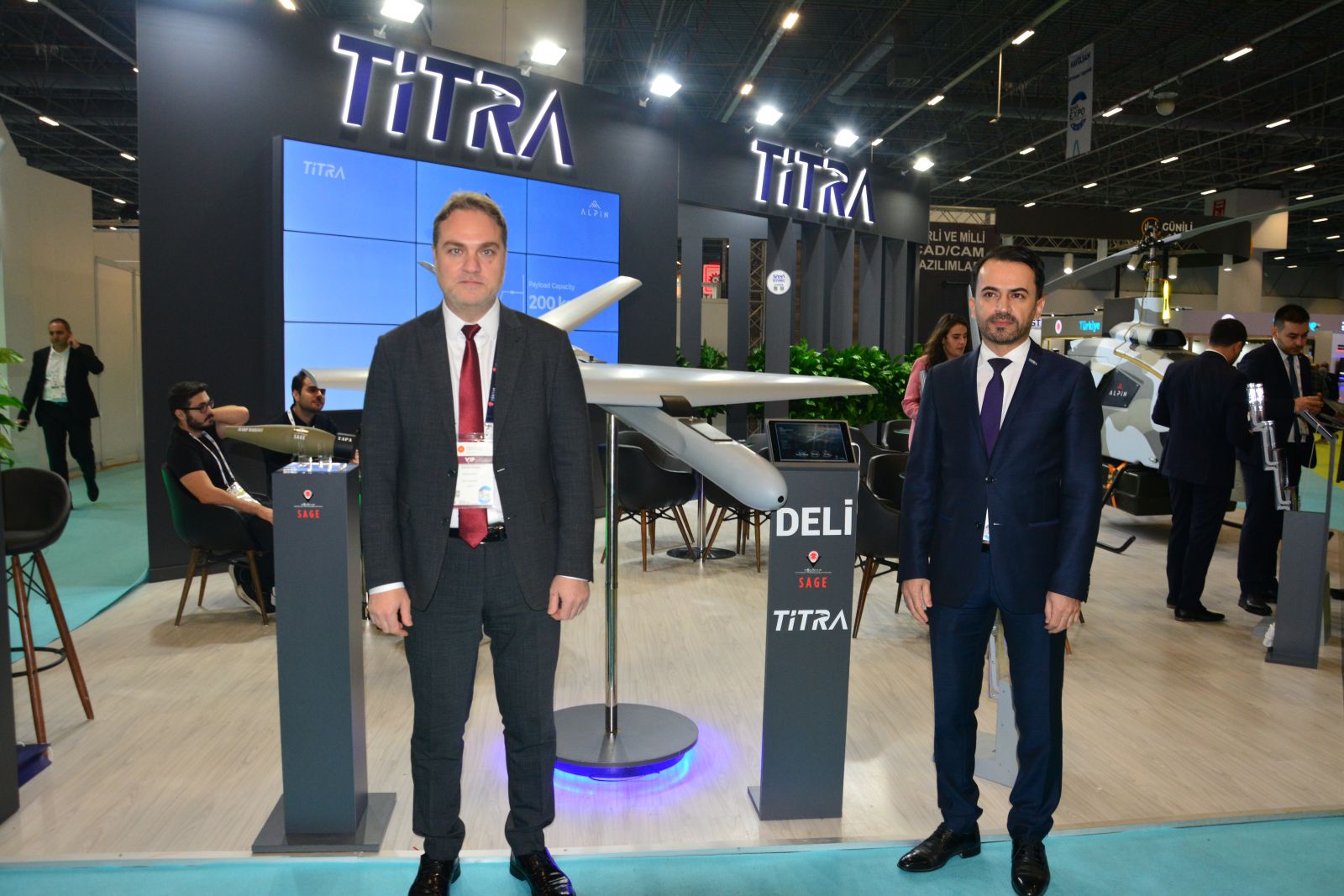 Following the signing ceremony, at TİTRA booth SAHA EXPO Daily has created an opportunity to get first-hand information from TÜBİTAK SAGE Director Gürcan OKUMUŞ and TİTRA CEO Dr. Davut YILMAZ on both DELI Tactical Loitering Munition System and the new warhead developed specifically for it by TÜBİTAK SAGE.
Davut YILMAZ, CEO of TİTRA, underlined that the most important output of the project is a cost-effective product, and added: "TİTRA and TÜBTAK SAGE together decided to call the product DELI. It is an abbreviation for Cost-Effective Hand-Launched UAV. As a result, achieving cost efficiency is our top priority. Being as effective as possible when it reaches the target is our second priority. This will be achieved by TÜBİTAK SAGE. Ease of use is our third priority. It is designed to be both hand-launched and catapult-launched. We do not intend to launch this system from UAVs or any other platforms. We preferred to design it so that it could be carried by a single soldier, deployed quickly, and launched from any catapult system. Consequently, our concept will be quite different."
TÜBİTAK SAGE Director Gürcan OKUMUŞ noted that the advancements for small platforms and kamikaze drones have recently accelerated, and they are now widely used around the world. "The platform needs to be well stabilized. In addition, the effectiveness of the warhead also becomes crucial. We need to conduct an effective analysis specific to that platform and then ensure the proper effectiveness and airburst fragmentation on the target point. We want to significantly boost the warhead's effectiveness, even if it is small. We meticulously do the analysis to obtain such effectiveness. In this sense, excellent work is being done here. We have developed a design that is compatible with the platform, and I anticipate that we will soon start conducting live tests."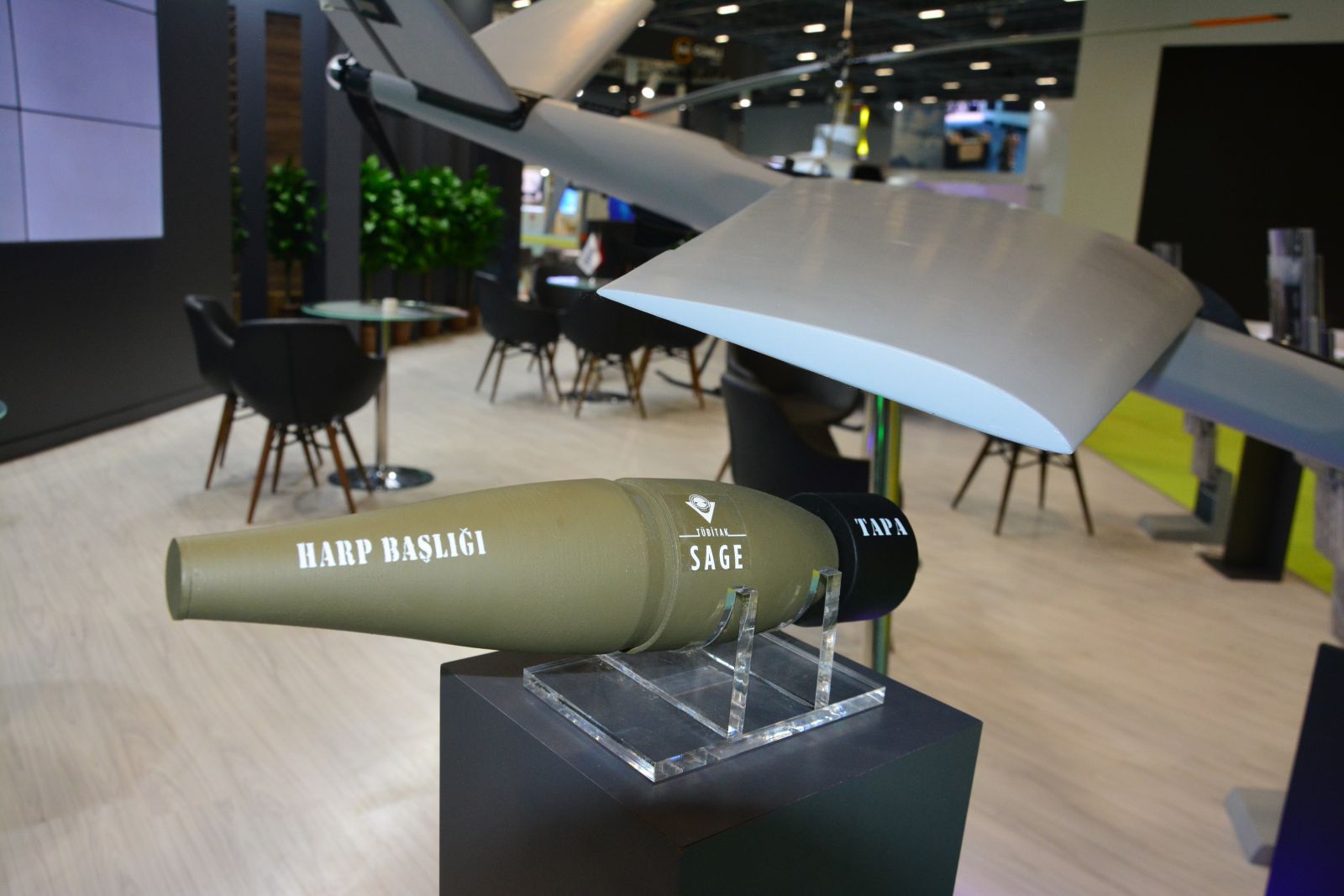 The multi-role DELI Tactical Loitering Munition System (Kamikaze Drone) to be developed with the Cooperation Agreement will have swarm capability and physical features suitable for use by a soldier. It will be fitted with a warhead developed by TÜBİTAK SAGE that is effective against both infantry and certain types of targets.
DELI Tactical Loitering Munitions stands out with its 85 km operational range and 75 min endurance compared to its rivals. DELI has a maximum take-off weight of 13 kg. The warhead is located just under the wings (wing-body junction point) of the platform and weighs almost 3.1 kg. The platform can also reach a maximum speed of 180 km/h. The cruise speed is 80 km/hr. DELI's operational altitude specified in its brochure is between 150-500 m. It can also reach an altitude of up to 3,500 meters.