Date: January 07, 2022 Update: January 07, 2022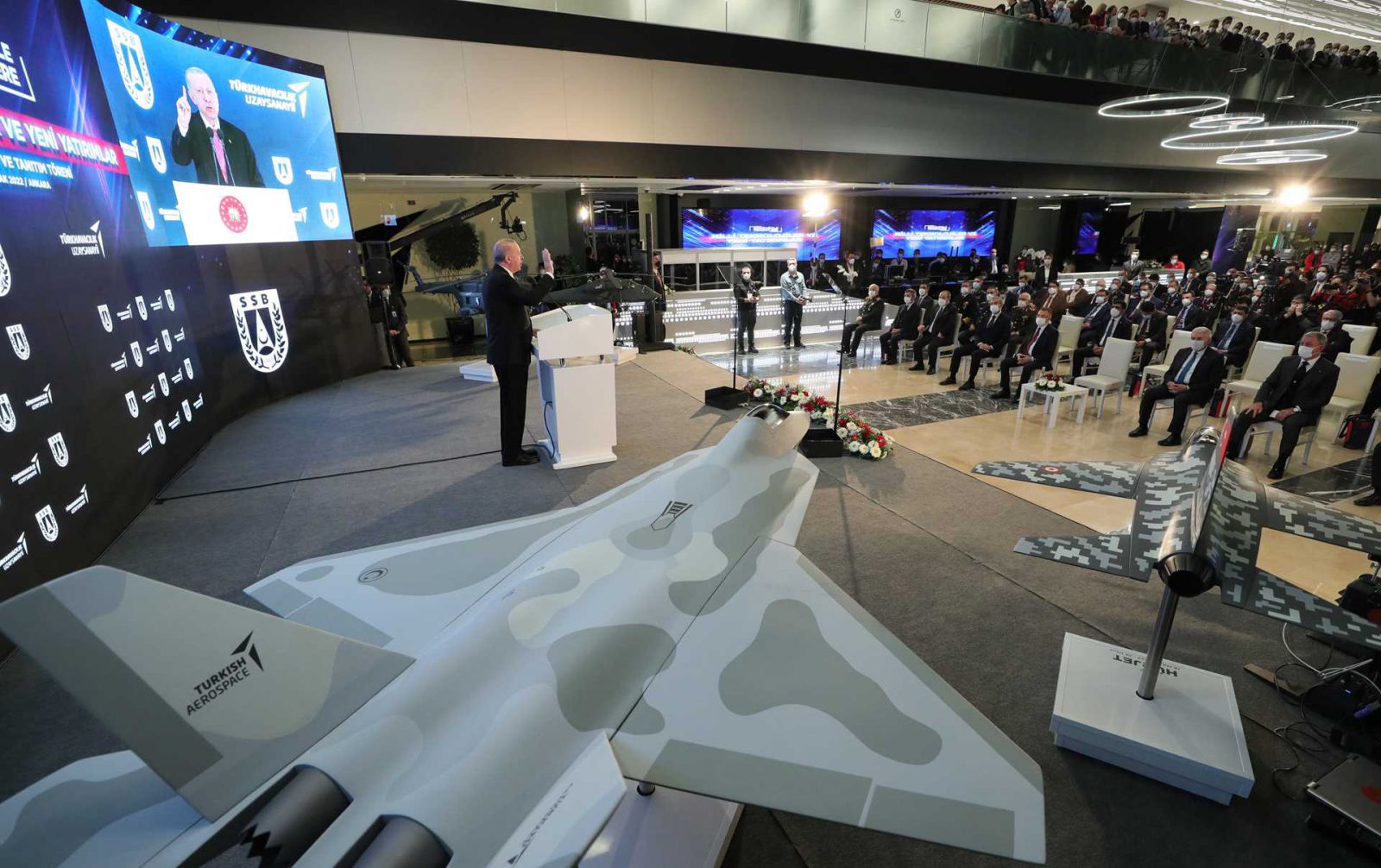 Vice President Fuat OKTAY, Minister of National Defence Hulusi AKAR, Chief of General Staff General Yaşar GÜLER, Land Forces Commander General Musa AVSEVER, Naval Forces Commander Admiral Adnan ÖZBAL, Air Force Commander General Hasan KÜÇÜKAKYÜZ, President of Defence Industries Prof. İsmail DEMİR and Deputy Ministers of National Defence Şuay ALPAY and Muhsin DERE also attended the ceremony.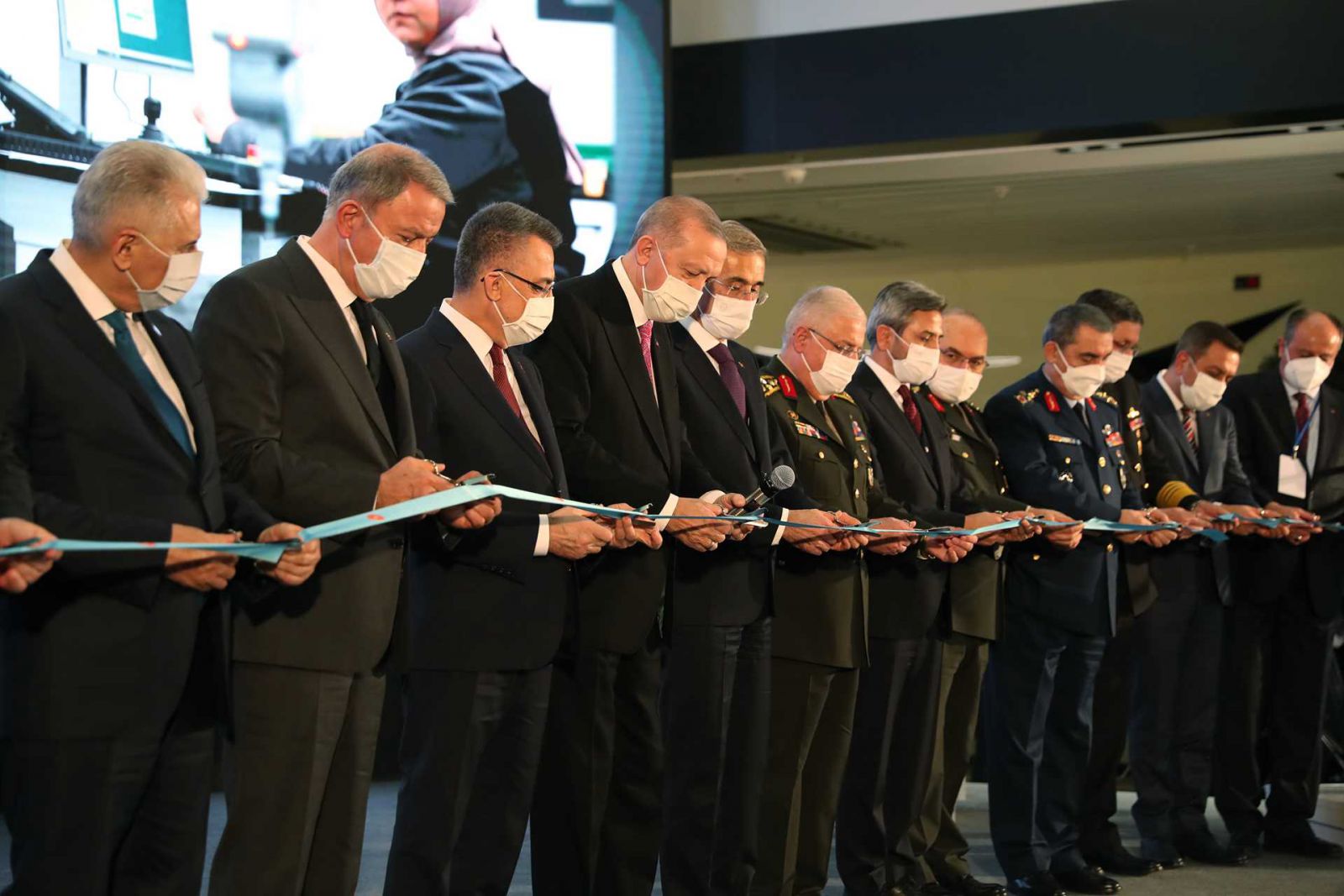 In his speech at the ceremony, President ERDOĞAN emphasized that thanks to the products developed and produced by TUSAŞ, Turkey can now meet the needs of not only the Turkish security forces but also friendly and allied countries. Noting that the Heavy Class Attack Helicopter project, an upgraded version of the T129 ATAK helicopter developed and produced by TUSAŞ, continues, ERDOĞAN said, "With the Phase-2 version equipped with the combat systems produced here, our ATAK helicopter has become one of our most important tools in our fight against terrorism. This year, we are starting to deliver our first indigenous helicopter, GÖKBEY, which was produced entirely by our own engineers and technicians. Our biggest expectation from TUSAŞ is to reach a level that can compete with the world in aircraft technology."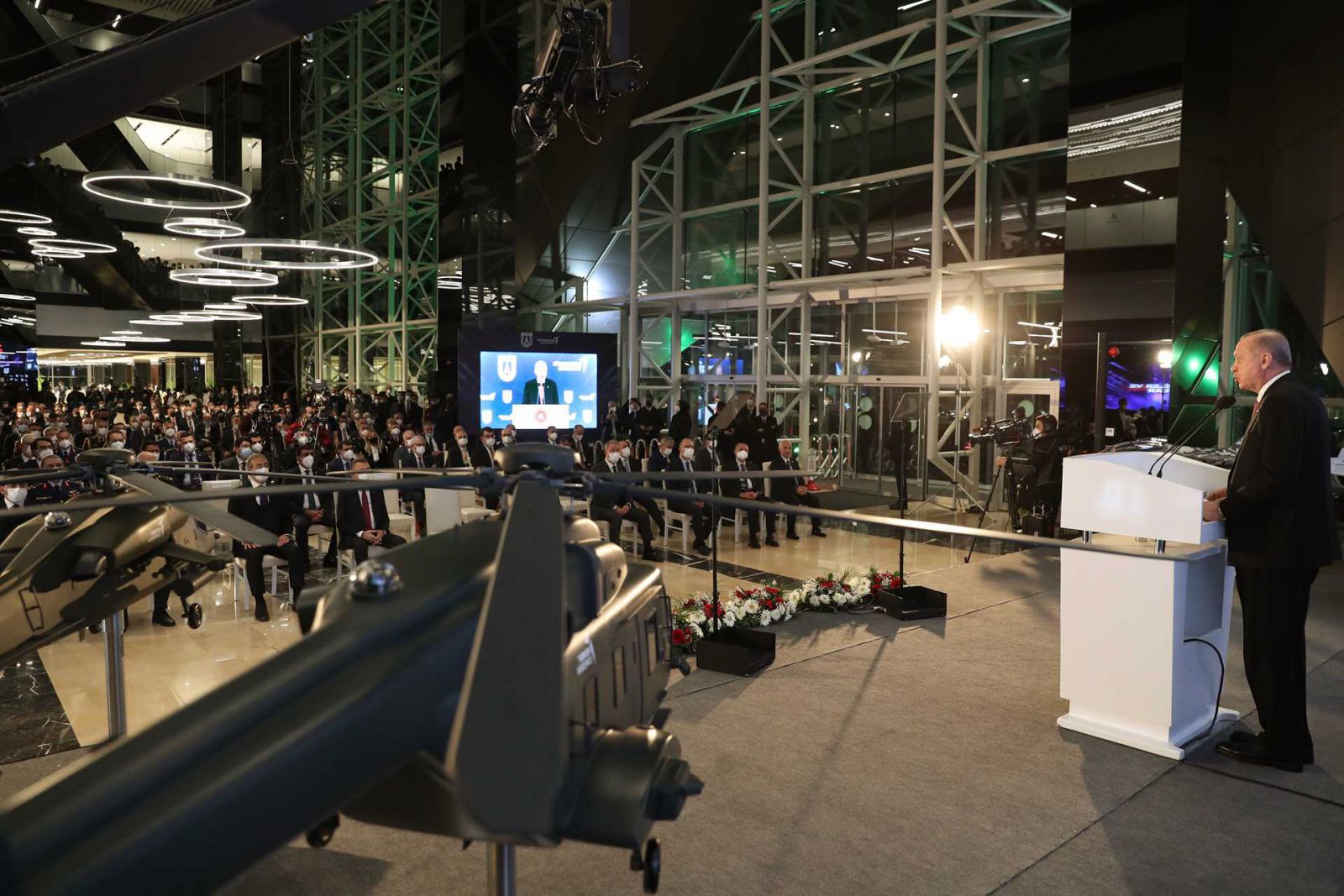 Stating that the deliveries of the HÜRKUŞ trainer aircraft and the production of Turkey's first jet-powered trainer aircraft, HÜRJET, continue, ERDOĞAN said, "Now it's time for our National Combat Aircraft (MMU/TF-X), which is one of the most important defence industry projects of our country. Hopefully, the engineering center will be the heart of our National Combat Aircraft Project. About 2,300 engineers will take part in the project to carry out their work in this center equipped with the latest technologies. Hopefully, we will perform the roll-out ceremony in 2023 and show it to the whole world. Our National Combat Aircraft, which will make its first flight in 2025, will enter service with the Turkish Air Force in 2029, after the test and qualification processes."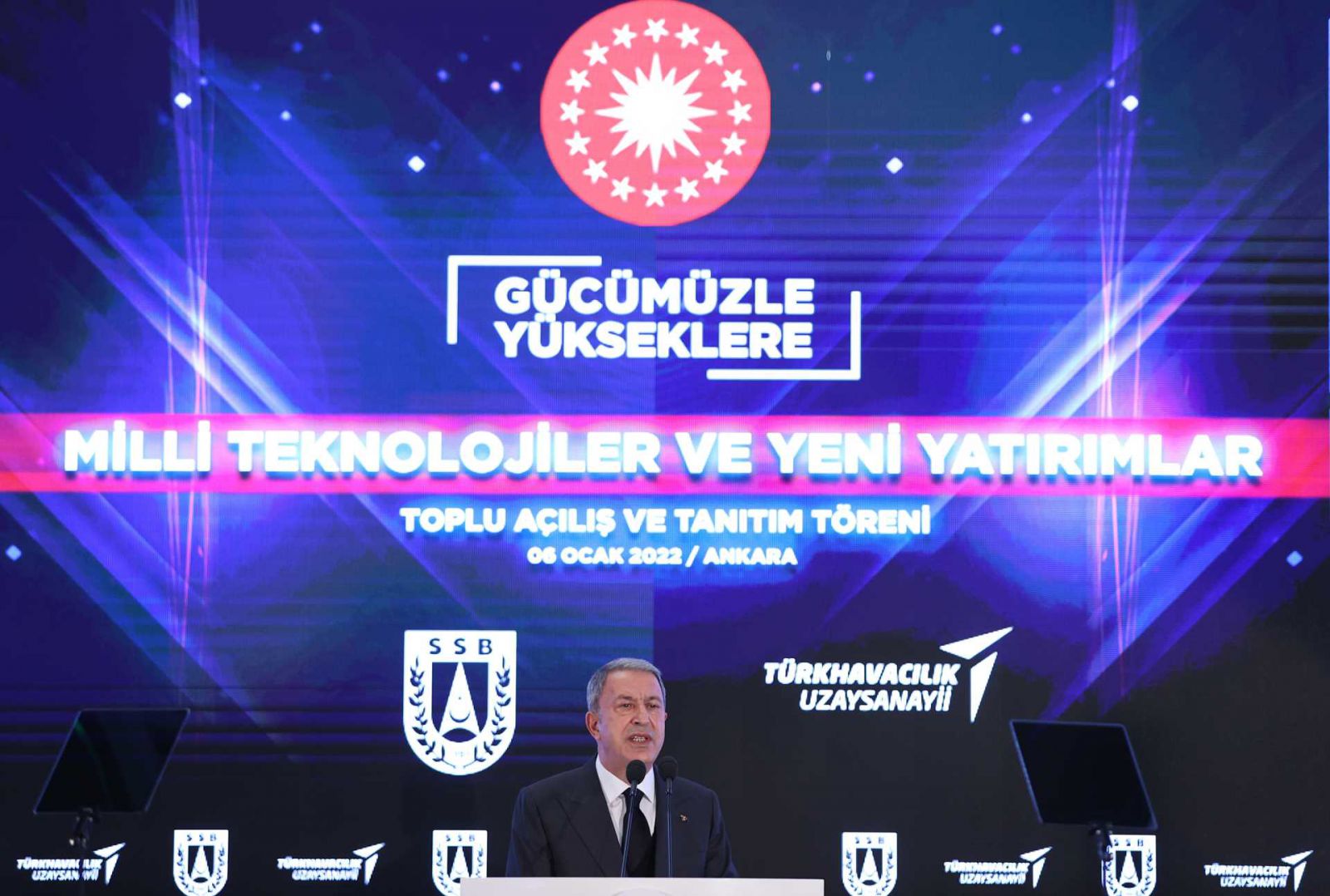 In his speech at the ceremony, the Minister of National Defence Hulusi AKAR stated that the new facilities will make significant contributions in defence and aerospace and further strengthen locality and nationality in the Turkish Defence Industry. Minister AKAR pointed out that digitalization, artificial intelligence, and cyber-security are rapidly shaping the world of today and the future.
Stating that these issues also have an important place in the defence industry, Minister AKAR said, "We have read this change in the world correctly, set strategic targets, acted proactively in this context, invested in R&D in almost every field, especially in the defence industry, and achieved significant success in the defence industry."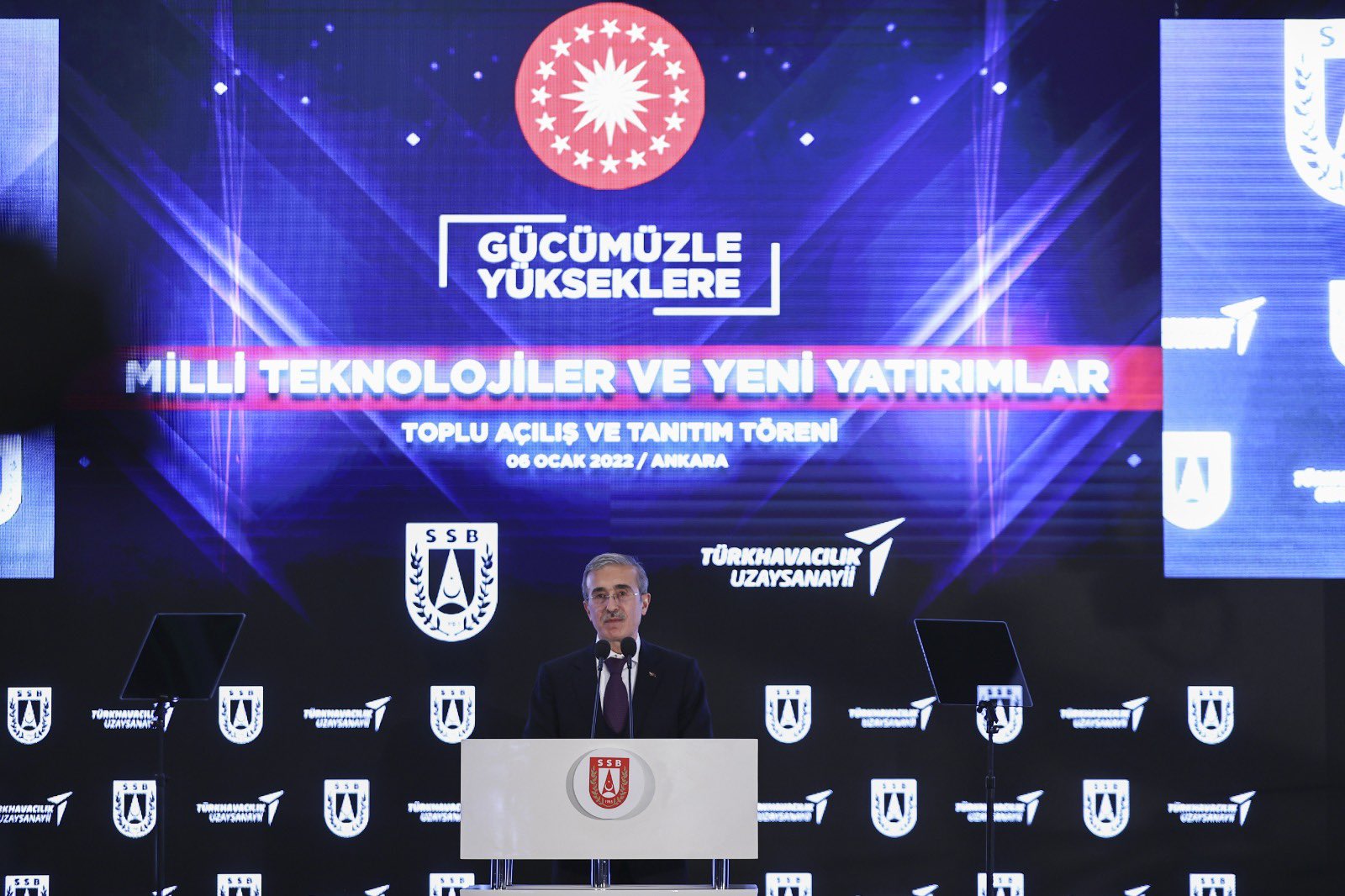 In the opening ceremony of the new centers and facilities that will make significant contributions to the National Technology Move, President of Defence Industries Prof. İsmail DEMİR stated that Turkey should work harder and achieve great success to become a global power. "Over the years, many aeronautical engineers had to go abroad and do engineering in other subjects. Because there was not a will, a vision, a project. In fact, when the F-16 assemblies were finished, there were discussions about what to do with TUSAŞ. But today, thankfully, our aircraft engineers do not have a problem finding a job. If something is man-made, we can do it better. Let's believe in this. Thankfully, we see this will and determination in our youth." Expressing that the new facilities are the seeds for the future, President DEMİR said, "The wind tunnels to be built here will be one of the most important elements in Turkey's future aerospace projects."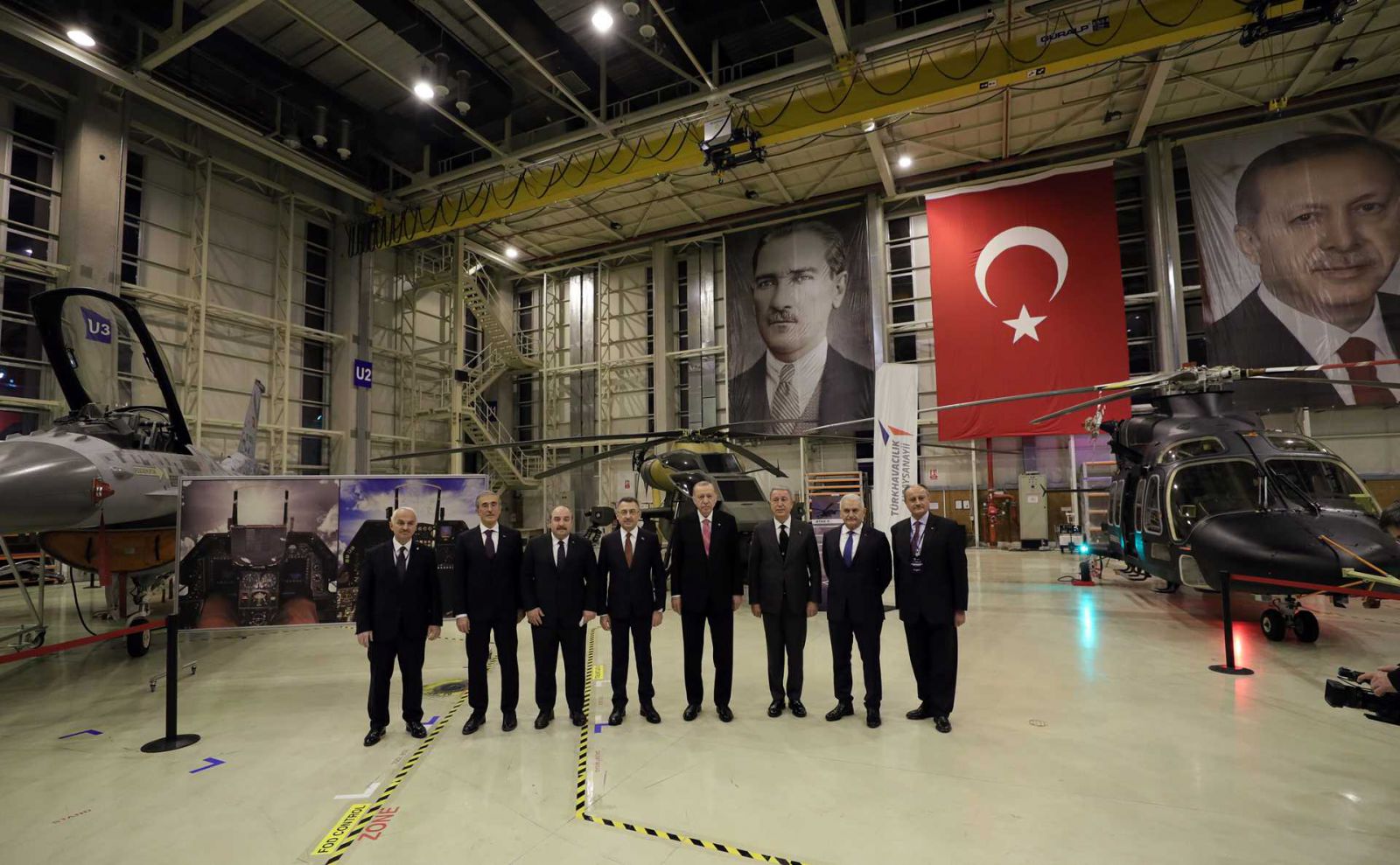 The MMU (TF-X/Turkish Fighter) Engineering Center was established with an investment of TRY220 Million (about US$16.3 Million). It will employ 2,300 personnel where the works on the National Combat Aircraft, one of Turkey's most critical defence projects, will be carried out. Equipped with state-of-the-art technologies, the engineers will be able to carry out all their activities at the center without an external dependence.
The Composite Production Building was established with an investment worth around TRY412 Million. The factory will be Turkey's largest and the world's 4th largest composite facility under a single roof. The Composite Production Building consists of 19 blocks, including the main production center, paint shop, and auxiliary buildings. Around 150 engineers and 850 technicians will work at the facility, which has the capacity to meet 2% of the global composite aircraft structure market.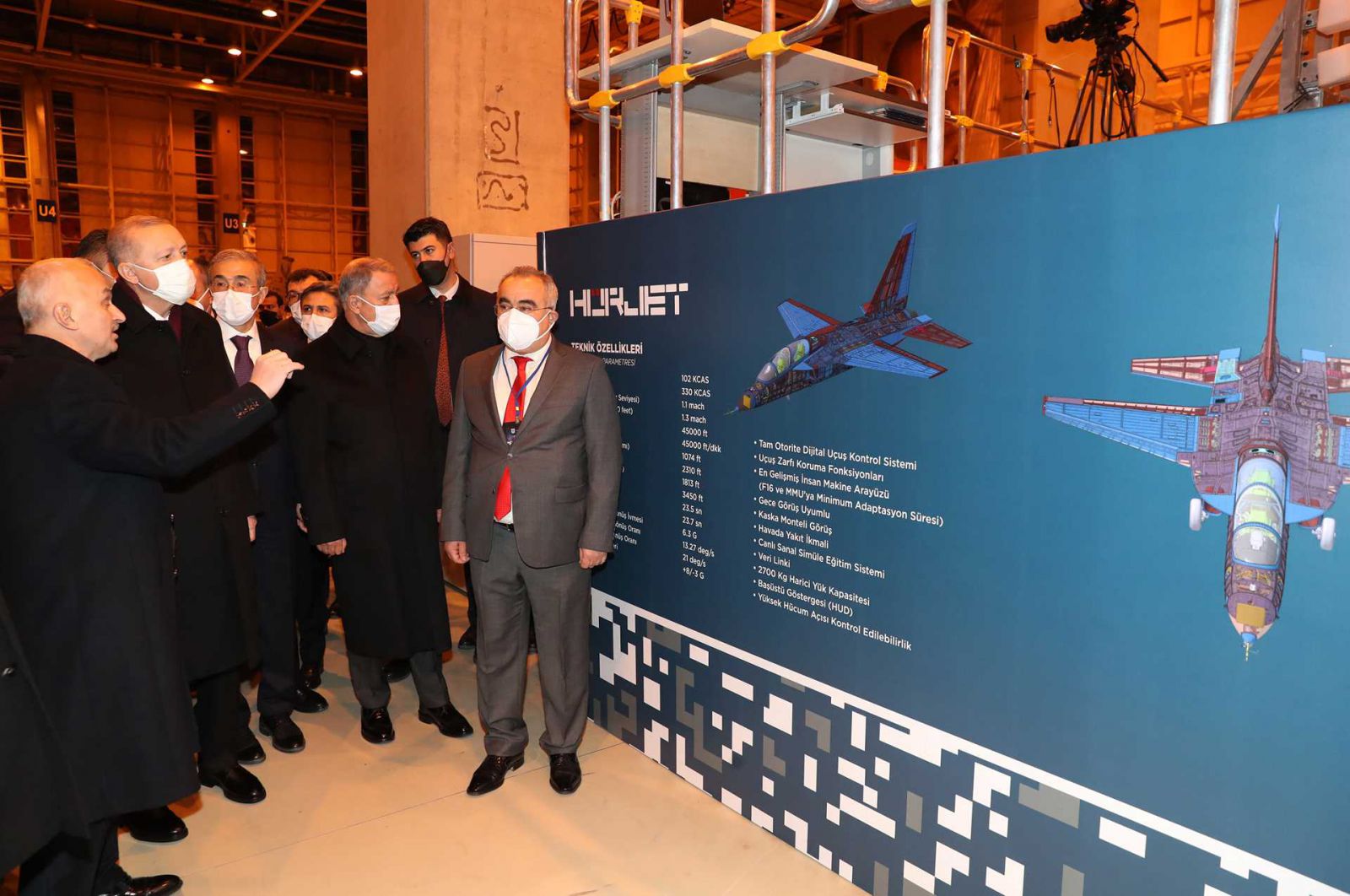 Another center inaugurated during the ceremony is the Space Systems Engineering Center that was completed with an investment of around TRY31 Million. The center, which was established for design activities and hardware production, will employ 718 personnel. The Factory-Level Component Maintenance and Control Center, which was built with an investment of TRY53 Million, is set to provide jobs for 510 people.
The ceremony will also see the inauguration of 16 new factories at the Ankara Aerospace and Aviation Specialized Organized Industrial Zone (HAB OIZ), which continues its activities on an area of 730 hectares (1,804 acres) right next to TUSAŞ as Turkey's first specialized OIZ in the defence industry. HAB aims to support the domestic industry in aerospace, bringing together local and foreign companies to create synergy and produce high value-added products and increase exports. The first part of OIZ, which is planned to be built in two parts, has been completed. For the second part, 90% of the infrastructure is scheduled to be completed in the first half of this year. There are currently 18 facilities in the HAB OIZ, and 57 facilities are still under construction. When HAB is completed, it will host 300 enterprises, 150 of which are industrial enterprises, and 15,000 employees.