Date: November 05, 2023 Update: November 30, 2023
On October 28, prior to Panel IV' Titled Türkiye's Way: Turkish Unmanned Systems Portfolio and AI Strategy," Defence Turkey created an opportunity to have an exclusive interview with Vasyl BODNAR, Ambassador of Ukraine to Türkiye to get first-hand information on the on Türkiye's contribution to Ukraine in their war against Russians invasion and the current status of defence industrial cooperation between Ukraine and Türkiye.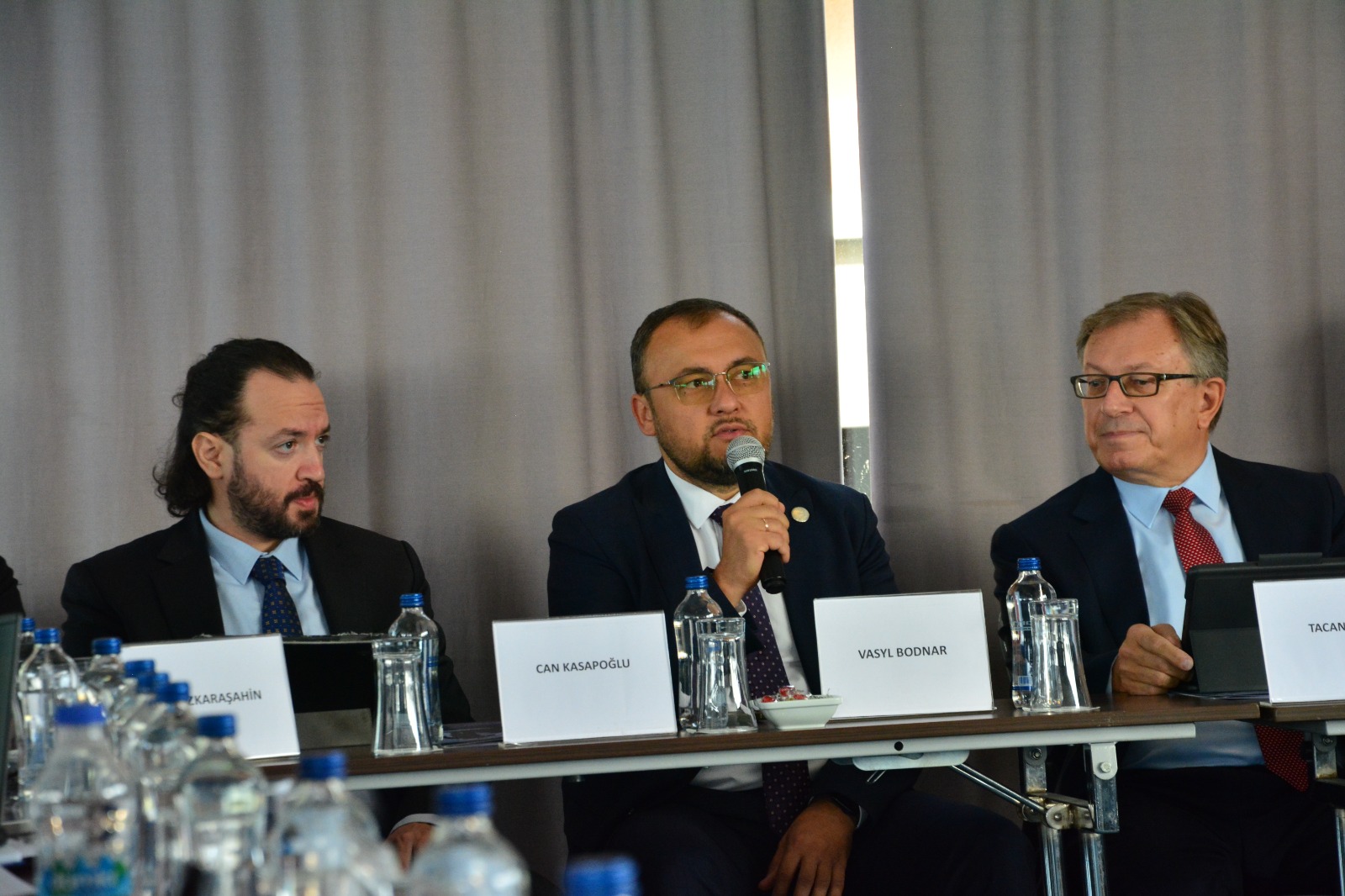 Defence Turkey: Ambassador, thank you for sparing your time. Can I get your comments on Türkiye's contribution to your war against the Russian invasion? What kind of support are you getting from the Turkish Government and Turkish Defence Industry companies?
Vasyl BODNAR: I would say in a different manner that we are good partners. We are strategic partners, and we developed our cooperation far before the war. So, we have these supplementary ways of cooperation. When we supply something, Türkiye supplies something else, and we gain together. Before the war, you know that we had good supplies of BAYRAKTAR TB2s, and they became already veterans of our wars. But we're also supplying engines to Türkiye. Well-known AKINCI, KIZILELMA UCAVs, and Turkish Heavy Attack Helicopter ATAK-II and respective UCAVs like ANKA-III. They all might use Ukrainian engines, and some of them already use Ukrainian engines. So, we are also cooperating on establishing a factory in Ukraine. Baykar already announced that they are working on that, and they established a number of companies. At the end of September, we had a forum which was called Defence Industry Forum. Nine Turkish companies participated in that very prominent companies. Also, Baykar announced that they will invest US$100 Million in the Ukrainian economy, and it's very profitable story. So now we are inviting Turkish companies to also start working on the Ukrainian market by directly opening their branches. Some companies already have, some not. A majority of them, let's say, do not publicly announce everything, but be sure that we are good partners. We are supplying each other. We have no political preconditions, and the future belongs to us. We will be together much stronger, and we could work in tandem, which will create stability and security in the region of the Black Sea on the basis of our national interests, which actually remain the same. Our common security defence of our countries and also Atlantic integration. So, we are also asking for NATO.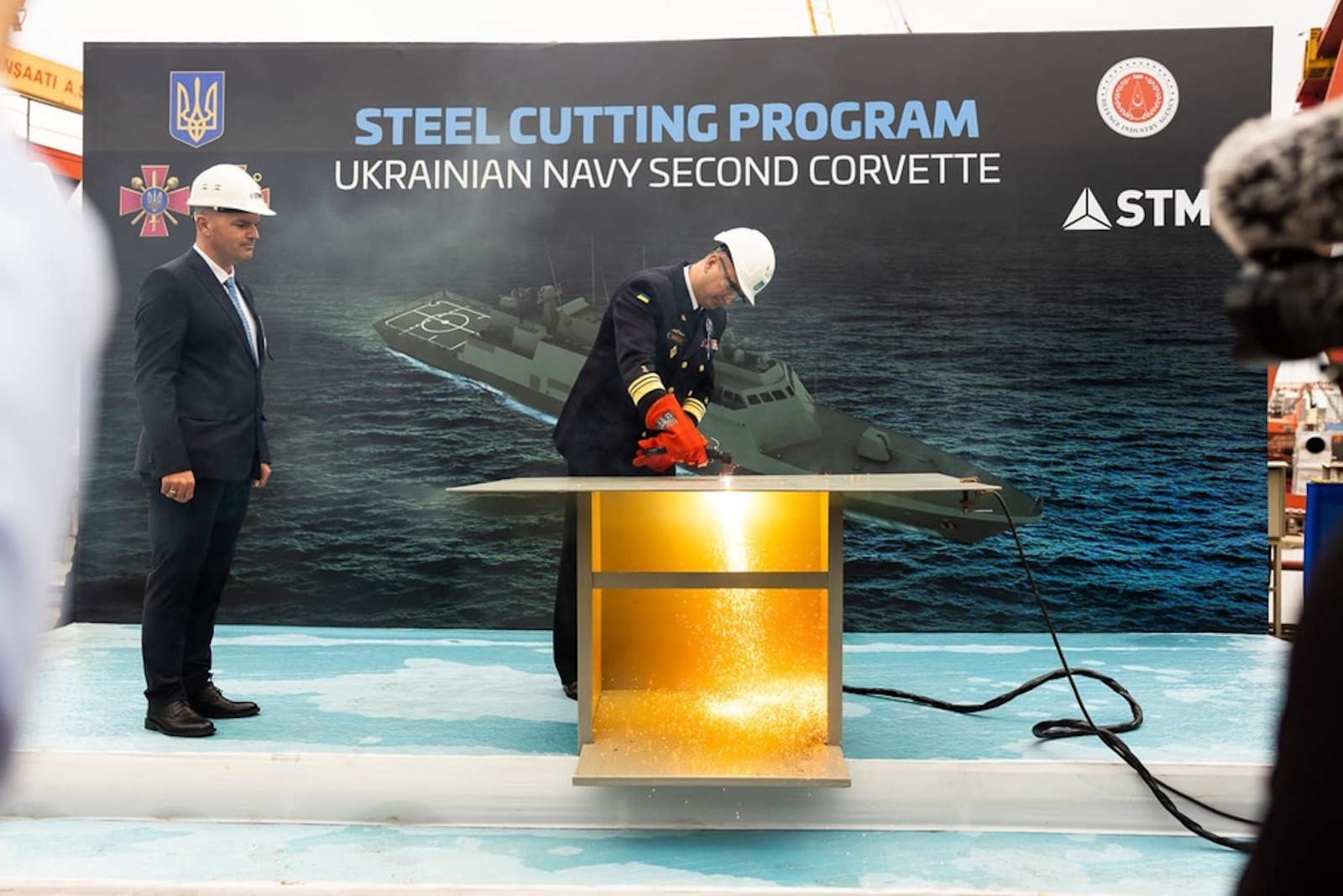 Defence Turkey: As you mentioned, Ukrainian companies are also providing engines, various types of engines, to Turkish companies that integrate them into their products. For example, as you pointed out, Baykar is using your turboprop and turbofan engines, and you're also providing turbofan engines for ANKA-II and turboshaft for ATAK-II. Do you expect any further cooperation because you know ATAK-II will start serial production and will be powered by Ukrainian engines? Is there any possibility of manufacturing these engines in Türkiye?
Vasyl BODNAR: Everything is possible. We need to start cooperating on, for example, engines from Ukraine and then if Turkish companies will be part of the story. For example, if Motor Sich is in cooperation with other companies, then the license would be given to the Turkish companies here, or some part of the engines or engines will be produced here (Türkiye). So, it's a good prospect. We are working on that, and it is a good cooperation mechanism that is coordinated by SSB from the Turkish side and the Ministry of Strategic Interests from the Ukrainian side. We have a very good institution called the Bilateral Commission on Military Technical Cooperation, and despite the war, we conducted our last meeting in May here in Türkiye. They also have a plan of working together, so I believe that we would have a good prospect, not only of producing each other but also using these products together.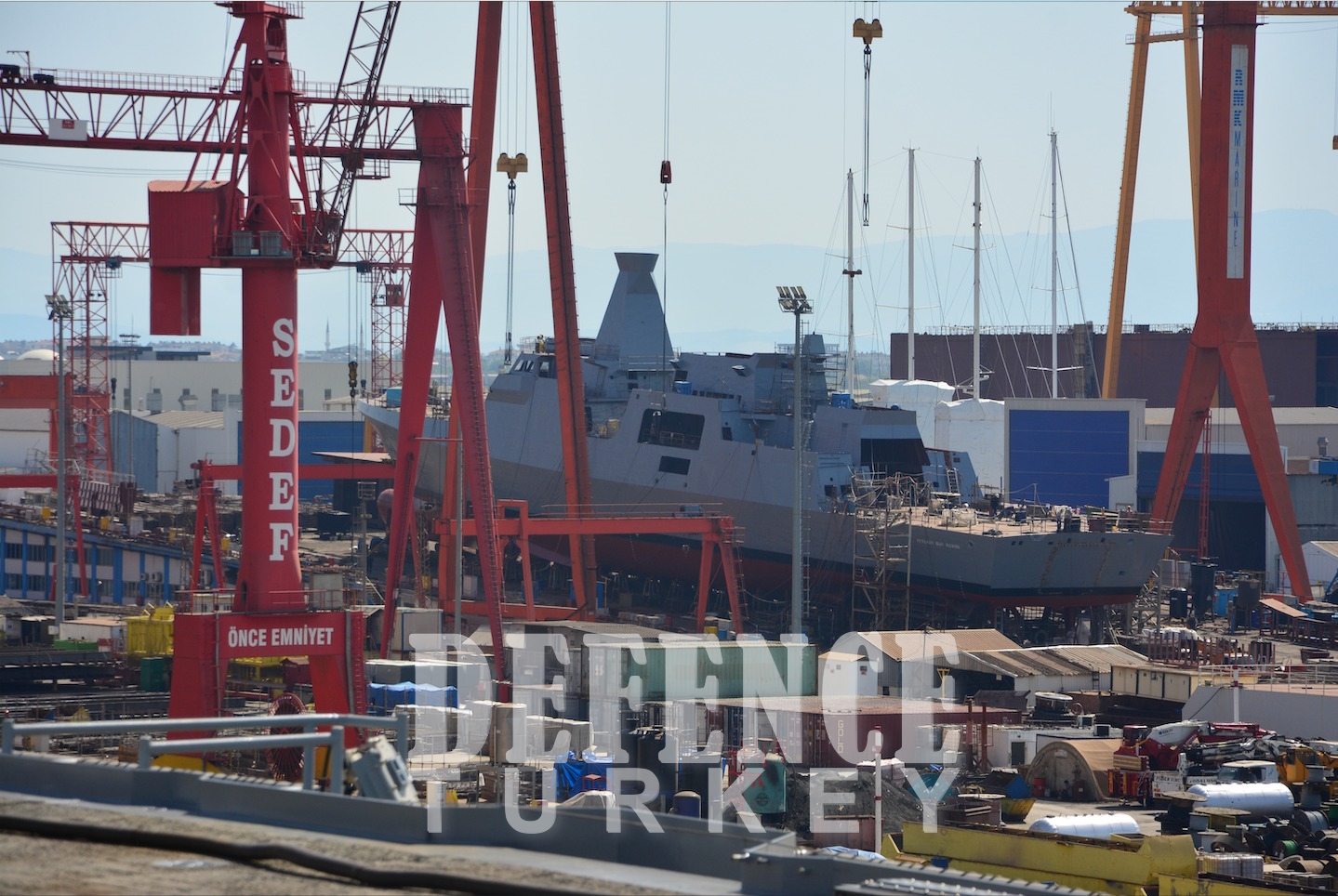 Defence Turkey: Ukrainian Ivchenko-Progress is also providing technical assistance to TUSAŞ and TEI for both the APU of KAAN and the development of an indigenous turbofan engine for the KAAN. There is huge potential between Ukraine and Türkiye in the field of engines. On the other hand, Ukraine is also procuring MİLGEM Corvettes from STM, and the second one is under construction. When do you expect the operational deployment of these Corvettes? Are they going to stay in Türkiye, and Ukrainian personnel get training in Türkiye?
Vasyl BODNAR: It is still under construction, so when it is finished, the decision will be adopted because it already has its name. It already has its crew and captain appointed, but they should arrive here when the ship is ready for sea trials. So, we expect next year will be the year of tests, and when we will finish testing, then the relevant decision will be adopted. Hopefully, by that time, the victory will come, and we will finish this terrible war that Russia continues against us. We believe that Türkiye has a good production capability to reconstruct or rebuild the Ukrainian Navy, and that is one of the points we are working on now. Already, one corvette is ready, and one is under construction; another is waiting to be started. So, it's a good way to continue our cooperation and to think about also changing different strategies because you know that we are also leading in the use of the Navy USVs, which already combat-proved and actually scared the Russian fleet. Some ships were already damaged, and some were destroyed. So, we proposed Russians withdraw peacefully before the war they didn't want, so if they don't understand good words, we need to use force.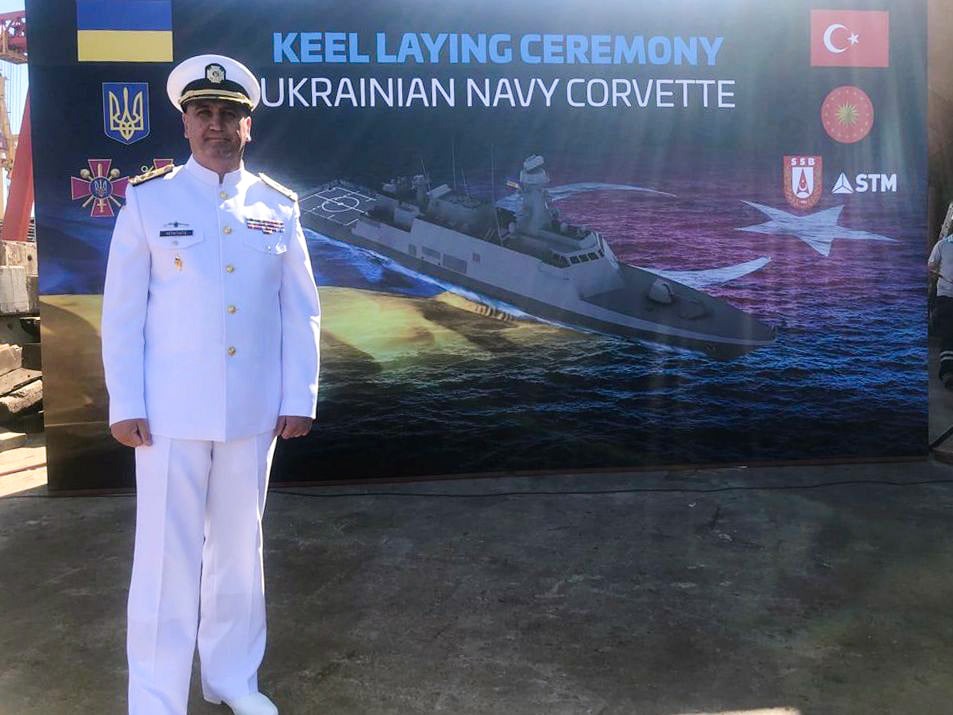 Defence Turkey: Even though the war is harmful and full of death, it is also teaching something. Ukraine, during the last two years, has learned many things. Do you also share your experience with Turkish authorities? What makes you superior and stronger against Russia?
Vasyl BODNAR: Sure, it's not only our experience; it's the experience of the whole world because now it's a new type of war, and despite the fact we still use tanks, trenches, and helicopters or aircraft, it is already online digital war which is maybe transition. But it's a new style that we're already facing and fighting, so we are sharing our experience with all our partners who are supporting us. Our contacts with the military, Ministers of Defence, and our relevant authorities are very strong and tight, and we believe that this experience will make the country stronger and prevent the aggressive countries from even trying to attack any other countries except what they're doing now. So, our experience should be used by everybody just to strengthen themselves. Because the stronger the Army you have, the more possibilities you have to defend yourself. This event, which is also the sharing of experience and exchanging views, is also important for understanding what we need to improve as well because it is ever-changing and ever improving. So, it's a constant process. But one thing I would like to say is about the historical experience. Tomorrow, we are celebrating the 100th year of the Turkish Republic. One hundred years ago, ATATÜRK joined the Turkish people and won against superior forces. Today, we are also taking this historical experience, and despite the long-lasting war victory, victory came not by themselves but by the hard work and hard fight of the Turkish people. Then we believe the same. Because we sacrifice too much, invest in ourselves too much, and we are fighting for our independence and our lands. So, we believe that our victory and historical experience of the Turkish people are inspiring us. So once again, congratulations on 100th years and years in front of us.
Defence Turkey: Thank you for sparing your time for our readers.