Deploying Special Forces (SF) operators into their field of operations always has its challenges, but when it comes to covert operations in the open sea, safe insertion into and extraction out of the field takes on an even greater level of complexity and importance. Currently, SF use Long-Range Insertion Craft (LRIC) for surface-based fast transit and insertion operations at distance. Swimmer Delivery Vehicles (SDVs), often submarine-based, are used for sub-surface insertion. For subsea, VICTA brings a new concept, providing the combined capability to conduct long-range surface transit at speed before transitioning to Diver Delivery Unit (DDU) mode for sub-surface insertion.
Designed by the Subsea Craft company, a privately-funded SME Class (just has 22 personnel as of February 2021) advance maritime technology solutions provider focusing on delivering products and services that meet specific client requirements based in Portland, UK, and unveiled for the first time at the 2019 Defense and Security Equipment International Exhibition (DSEI 2019) in London, VICTA is a revolutionary DDU, combining the characteristics (speed, range and capacity) of LRIC with those of a submersible SDVs.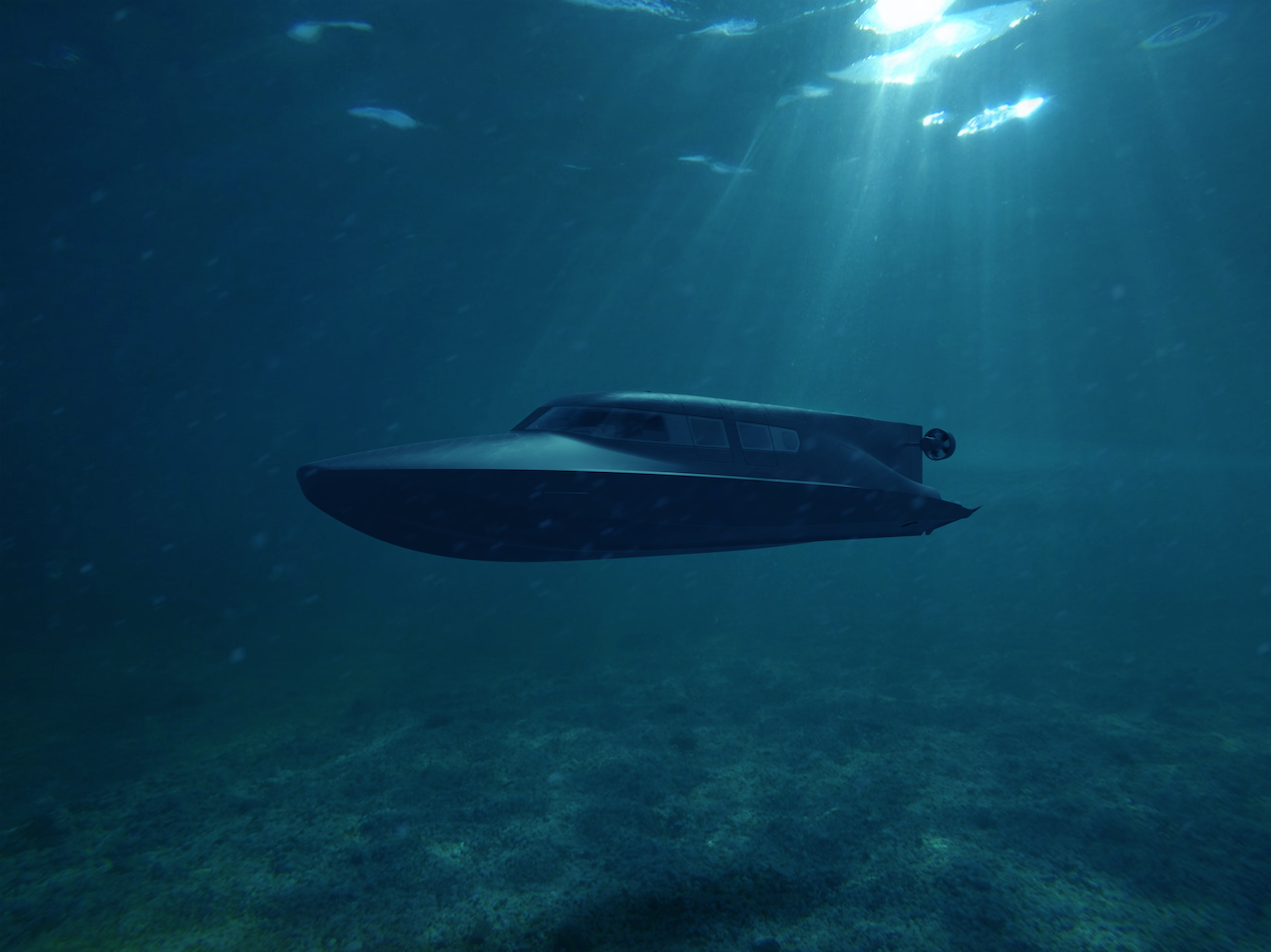 As a new fictional hybrid craft that adds a unique new dimension to maritime operations VICTA DDU transits from surface to sub-surface just in 120 seconds. This transition, along with its performance in both domains is enabled by an innovative fly-by-wire control system (there are around 250 subsea connectors all controlled by the fly-by-wire on-board system), which also enables designers to develop autonomous version of the craft. Fly-by-wire steering technology allows the same set of controls to be used both on the surface and underwater. A further 2 minutes sees the craft reach its maximum dived depth of 30m. VICTA can stay beneath the surface for up to 4 hours. Once submerged, the cockpit fills with water and the onboard life support system provides four hours of air to all eight crew members, which means that passengers breathe from a common air breathing system (open-circuit air system) on board, thus the divers/SF operators do not deplete the air supply in their tanks. Upon reaching the diver-deployment target, VICTA stops, and the divers swim out through gull-wing doors on its sides.
As the world's most sophisticated DDU, VICTA's principal role is delivering specialist divers into high-risk/high-threat environments, including surveillance and reconnaissance missions where landing discreetly into areas of conflict is prioritized. It's also well suited to counter-narcotics and coastal defense operations. Since the crew bay of VICTA is fully re-configurable and thus cargo capacity can be increased to enable its use in, for example, supporting the offshore energy industry. Likewise, a reduction in the range or speed could offset an increase in capacity or a reduction in size to meet a different requirement (i.e., the leisure sector). VICTA is focused primarily on the defense market but with utility beyond that in the research and leisure sectors. Although an exact figure of what VICTA will cost has not been given, according to open sources base price of VICTA will be circa US$13.5 Million.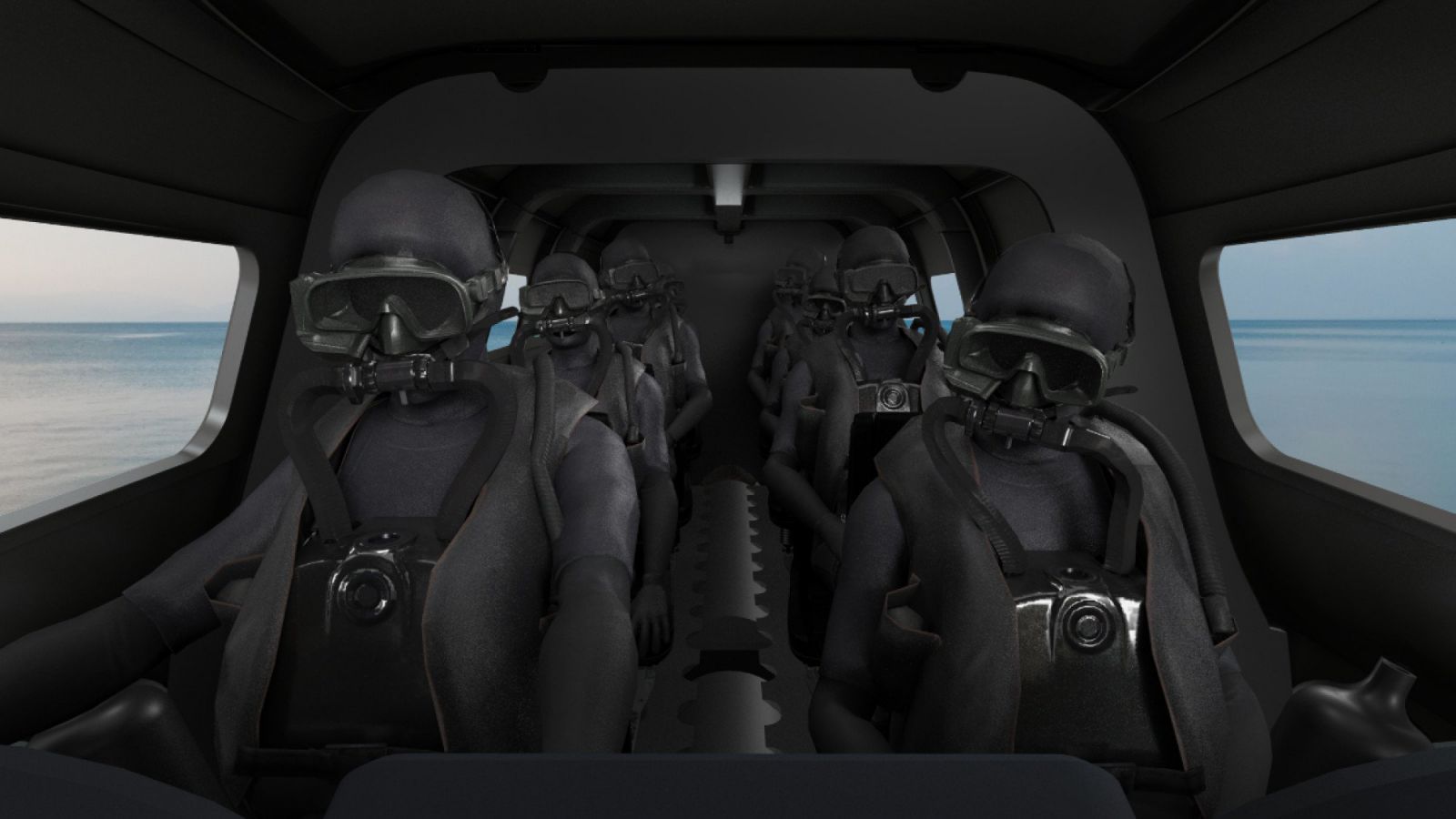 Designed around the operator, its 30+ knots cruise speed (the vessel can reach a top speed of 40 knots), 250 nm endurance and 2-minute transition between surface and sub-surface, enables delivery of 8 Special Forces operators (6 passengers and 2 crew, they must be equipped with diving suits, since once it submerges it can reach 30m below the surface) and their equipment to their objective 'mission-ready' before recovering them – rapidly and covertly. On the surface, VICTA will use a SeaTek 725+ model diesel engine (has been fully sub-marinized to allow it to withstand pressure at the depth of 30m and complete immersion in salt water) generating 725hp and a Kongsberg Kamewa FF37 waterjet propulsion system, which will provide top speed of 40 kts. The seating is provided by patented Ullman Dynamics molded seats which comes with an advanced shock-absorbing system to provide a comfortable ride at high speeds on the surface. For submerged operations, two SubCtech Li-Ion Battery packs providing 140kW power twin 20kW electric thrusters to enable a cruising speed of 6 kts, and a maximum speed of 8kts. In submarine mode VICTA can travel up to a range of 25nm.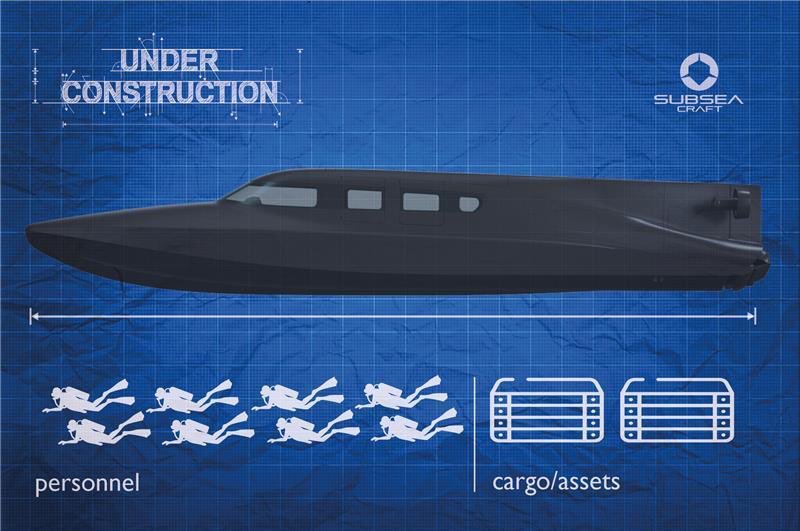 The design also features forward and aft hydroplanes - a vital part of the control system in maintaining stability when submerged, along with 4 vertically mounted Copenhagen thrusters that enhancing VICTA's low speed maneuverability. VICTA is fitted with Sonardyne's Vigilant Forward-Looking Sonar (FLS), described as VICTA's "eyes underwater". The Vigilant FLS will provide a critical hazard avoidance capability for the crew and embarked divers when navigating on or below the surface. Using a compact and sophisticated bow-mounted transducer arrangement, Vigilant FLS displays water depth, sub-surface obstacles and features by creating an accurate 3D model of the underwater environment out to 600m and down to 100m, to alert crew to any possible objects or traps. VICTA also has a retractable mast (able to extend up to 4m and located just in front of the engine bay), which can be used for EO System, SIGINT System & Communication. VICTA does not feature any ballistic protection, according to Subsea Craft thanks to its very low visual, radar and acoustic signature figures VICTA's main protection is it's "stealthiness".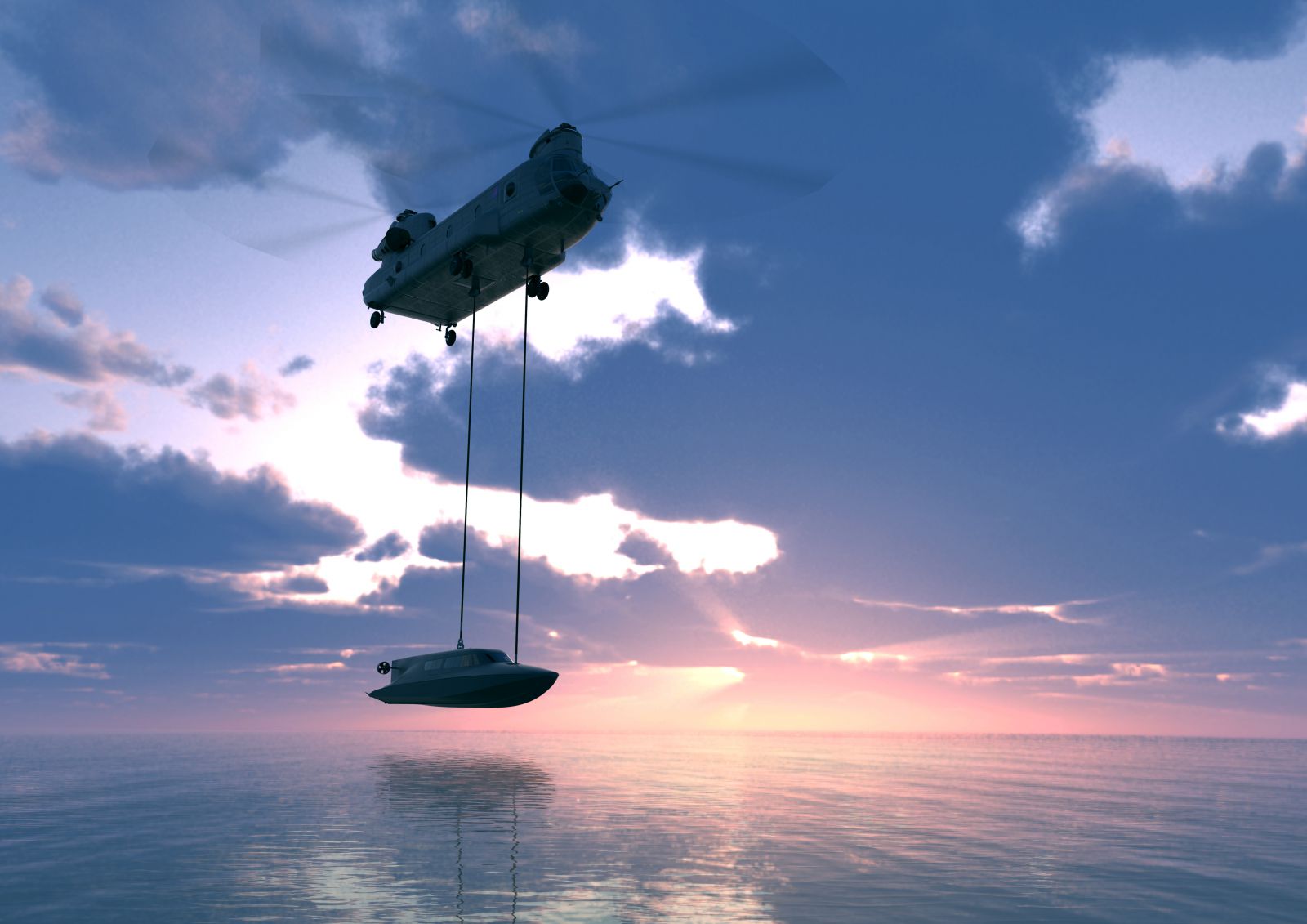 Providing truly formidable operational flexibility, VICTA is suited to deployment from platforms as diverse as a standard ISO shipping container through road-trailer and helicopter to surface vessel or air transport – without recourse to costly strategic assets. The VICTA can be carried by a Chinook Heavy Lift Helicopter to within 250nm of its target and then lowered into the sea. SubSea Craft is also partnering with IrvinGQ, to develop a parachute deployment option for the VICTA DDU. The IrvinGQ Maritime Craft Aerial Delivery System (MCADS) allows fast surface craft of various types to be air-dropped in concert with their crews and operators. Once married-up they can be underway in minutes. SubSea Craft is working closely with its other partners, Ben Ainslie Racing (BAR) Technologies, SCISYS (CGI), and Diverse, alongside Sonardyne and IrvinGQ to explore how these systems could support VICTA for its marine customers in the future. According to information published on December 16, 2020, British company BAR Technologies, an innovative simulation-driven marine engineering consultancy, has announced that it has been chosen to support SubSea Craft Ltd, in the design and build of VICTA DDU. As the principal partner, BAR Technologies has been integral to the shape and form of VICTA – designing and optimizing the hull and control system to enable truly remarkable performance both on the surface and submerged. BAR Technologies and SubSea Craft began collaborating on the VICTA development in 2018.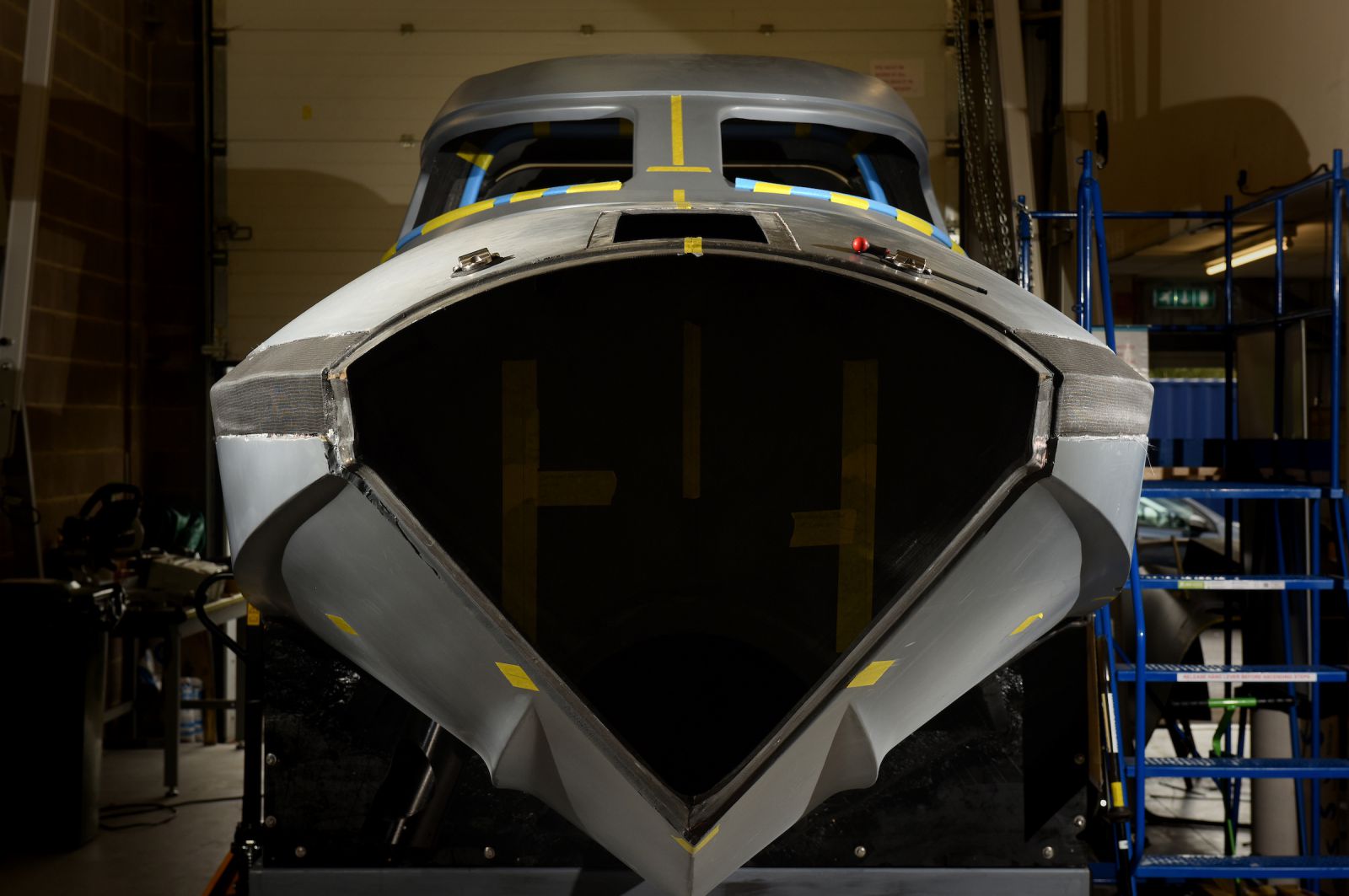 The VICTA DDU is currently at the prototype stage (as of February 18, 2021 at Technology Readiness Level 5) and builds on lessons learned (water proofing and significantly enhanced stability) from an earlier catamaran concept demonstrator (dubbed VICTA-01 or DDU-01) developed by the Subsea Craft. Established 6 years ago Subsea Craft started off with a catamaran design and following a 4-years effort covering extensive simulations, tank and wind tunnel testing, modelling, prototyping and sea trials at Subsea Craft's R&D facility in Portland, UK, DDU-01 (VICTA-01) technology demonstrator was launched in 2018. But at the end of 2018 company switched to monohull design constructed of lightweight carbon fiber and Diab foam core from catamaran concept. The catamaran design initial prototype (VICTA 01/DDU-01) allowed Subsea Craft to prove that their concept was viable. The development and testing of VICTA-01 was a hugely valuable experience and enabled the proving of many of the key design elements of VICTA-02, not least influencing the move to the monohull design.
The VICTA-02 prototype is near completion, currently at Subsea Craft's facility in Portsmouth where the fitting-out continues and will be in the water in mid-2021. The VICTA DDU will be undertaking sea trials in August/September 2021 at the company's Trials and Testing facility in Portland (in Southern UK) with the aim of having the craft operational late 2021. Rigorous Sea Trials are originally planned to start in March 2021 but since problems have experienced in the procurement of some components from different countries due to COVID-19, there was a delay of several months in the project schedule. Initially surface tests will be performed then subsurface tests to be carried out. Subsea Craft also planned to perform full capability demonstration with VICTA prototype by the end of 2021 by inviting people not only from UK but also from other countries to company's facility in Southern UK to follow/participate this event.
Subsea Craft sees Turkey as a key market for VICTA DDU as it opens up a whole new sphere of operational capability – across an array of mission profiles – while providing optimal value through a digitized system. This provides many advantages from improved, predictive maintenance, advanced synthetic training, and mission-rehearsal, whilst offering the potential to integrate seamlessly into contemporary and future mission systems.